New survey on red flag laws, license requirements shows holes in Pa. gun control legislation, advocates say
Most Americans, regardless of political party, support stronger gun laws according to a new survey. Pa. still lacks many of those policies.
Working on a solution to gun violence and want to share it? Get in touch with gun violence prevention reporters Sammy Caiola and Sam Searles.
Democrats and Republicans nationally want to see more restrictions on firearm ownership, especially for people with a history of domestic violence or mental illness according to a new survey out of Johns Hopkins University. Pennsylvania has instituted some of those policies but still lags behind other states, experts say.
Researchers surveyed just over 3,000 people, including 1,000 gun owners, about their opinions on laws related to safe gun storage, extreme risk protection orders, licensing requirements, concealed carry permits and other policies. About one quarter were Republicans, 36% were Democrats and 38% were independent voters.
Surveys like this one are important because they capture an accurate picture of where people stand and in turn inform policymakers, said Daniel Semenza, assistant professor and director of interpersonal violence research at the New Jersey Gun Violence Research Center at Rutgers University Camden.
"Oftentimes people overestimate what their peers think," he said. "So if you're a gun owner … you might privately fill out a survey that says you do support [these policies], but then more publicly, you might say, 'no, I don't'."
While New Jersey has already enacted most of the policies discussed in the survey, he said Pennsylvania is lagging behind — and that's a problem for the entire region.
"Firearm policy is so much a game of whack-a-mole,' Semenza said. "You're trying to get it right in the state of New Jersey but the state of Pennsylvania still has all of these open holes in their legislative approach."
Pennsylvania currently does not require firearm purchasers to have a license. The state doesn't prohibit assault weapons, and it also prohibits any government or law agency to maintain a firearm registry, according to the Gun Control Policies section of the City of Philadelphia Action Guide from 2018. A lawsuit against the state over that issue headed to the Pennsylvania Supreme Court in 2022.
The Pennsylvania chapter of Gun Owners of America, and the Pennsylvania Firearm Owners Association, did not respond to WHYY's request for comments.
Pennsylvania has a preemption law that prohibits the City of Philadelphia from passing any local firearm restrictions without getting approval at the state level, according to the action guide. For now Philadlephia lawmakers — and eventually the city's 100th mayor — must look to Harrisburg for meaningful change on laws that could prevent firearm deaths from homicide, suicide or accidents.
Pennsylvania's policy landscape is part of what's allowed Philadelphia's gun violence crisis to continue, leaders and activists say. There have been 182 fatal and 724 nonfatal shootings so far in 2023, according to an analysis from the city's Office of the Controller. The homicide total is down 16% from this time last year according to that data.
Still, residents in high-violence areas of the city still face the constant threat of losing their lives or their loved ones. There were multiple fatal and nonfatal shootings over the weekend, according to multiple media outlets.
Semenza said that while the policies discussed in the survey, which focus on limiting who can legally access firearms, do reduce the risk of suicides and active shooter situations, that won't necessarily bring down Philly's shooting numbers.
"One of the policy pieces that is missing is a greater focus on firearm markets, those black markets, those secondary markets that are fueling a lot of shootings," he said, noting that those more upstream changes need to happen on the state and federal level.
Here's where Pennsylvania stands on laws included in the new Hopkins survey:
Red flag laws
Pennsylvania lawmakers last month moved a bill on Extreme Risk Protection Orders (ERPOs), often called "red flag laws" through the House of Representatives. It now goes to a vote on the Senate floor before heading to governor Josh Shapiro's desk.
The legislation allows law enforcement or family members to request to temporarily prohibit someone from purchasing or possessing a firearm if they're at risk of harming themselves or others.
"This is the single biggest step forward for ERPOs yet in Pennsylvania," said Adam Garber, executive director of gun control advocacy group Ceasefire PA.
Nationally, roughly 90% of Democrats and 66% of Republicans support these orders, according to the survey. Without taking party into account, 72% of gun owners and 78% of non-gun owners support the policy.
"It's not a fluke," Garber said. "No Pennsylvanian wants someone to have access to a gun if they're at risk of shooting up a school, if they're at risk of ending their own lives or other acts of violence."
In California, where ERPOs have been implemented since 2016, only one of 379 people who had to relinquish their firearms following an order died by firearm injuries, according to a 2022 study from the University of California, Davis Violence Prevention Research Program.
A separate study from the program found that since that state implemented ERPOs in 2016, 58 cases have involved threats of mass shootings, including six that involved minors targeting schools. In looking at 21 of these cases, researchers found that none of the threatened shootings occurred and there had been no homicides or suicides by the respondents.
"While it is impossible to know what would have happened without the intervening ERPOs, these are promising results," reads a paper from the program.
Some Pennsylvania lawmakers pushed for the policy last year following the passage of the federal Bipartisan Safer Community Act, which provides states $750 million to institute red flag laws.
Domestic violence restrictions
In Pennsylvania, after a court finalizes a domestic violence restraining order against someone, that person is temporarily prohibited from possessing or purchasing firearms while they are subjected to the order. When a person who is subject to a domestic violence order arrives to purchase a gun, the Pennsylvania Instant Check System flags them and blocks the sale.
Among both groups in the survey – those who own guns and those who do not – about 80% of respondents support restrictions when someone has been served a restraining order.
"Even among Republicans and among gun owners, we see that most folks think it's probably not a good idea to allow someone who's subject to even a temporary domestic violence restraining order from having access to firearms," said Cassandra Crifasi with the Johns Hopkins Center for Gun Violence Solutions.
Pennsylvania also has a law requiring people who've been convicted of some domestic-violence related misdemeanors to give their firearms to a local law enforcement agency or a licensed dealer within 24 hours of conviction. These individuals are also prohibited from purchasing firearms.
While the laws are on the books, gun policy advocates say enforcement can be difficult and more oversight may be needed.
Licensing requirements
Most Americans support requiring someone to obtain a license from a local law enforcement agency before buying a gun, according to the survey. Currently 72% support it, and study authors say it's been over 70% since surveying began in 2013.
The political gap is wider for this policy than some of the others — 87% of Democratic survey-takers were in favor, compared to just 61% of Republicans.
Pennsylvania does not currently require residents to obtain a license or undergo any training before purchasing a firearm.
Storing and carrying guns
Allowing a legal gun owner to carry a loaded, concealed firearm without a specific permit is an unpopular idea nationally — only 23% of survey respondents said they were in favor. Support was higher among gun owners (35%) than non-gun owners (17%) and among Republicans (35%) than Democrats.
In Pennsylvania, anyone who wants to carry a gun in public must apply for a concealed carry permit, according to Pennsylvania State Police.
Last year, the U.S. Supreme Court struck down New York's requirement that citizens obtain a license to carry a concealed firearm.  A 2023 report from Rutgers University found that 58% of New Jerseyans disagreed with that decision and believe states should be allowed to require a concealed carry license.
Requirements to lock up a firearm when it's not in use also get mixed reviews — only 58% of gun owners supported it, while 80% of non-owners did. The split between Democrats and Republicans was similar.
A Pennsylvania bill that would have required firearms to be locked up when not in use was not heard last month.
Crifasi, of Johns Hopkins, said safe storage is a common sense measure that reduces gun injury and death.
"We see higher rates of unintentional shooting, particularly kids find guns, they're curious, they pull the trigger," she said. "We also know there's increased risk of suicide, because suicide can be an impulsive action."
About 87% of Democrats but only 54% of Republicans support gun violence prevention funding to help people directly impacted by shootings.
Editor's note: A previous version of this story inaccurately described Pennsylvania's firearm purchasing laws.
---
If you or someone you know has been affected by gun violence in Philadelphia, you can find grief support and resources online.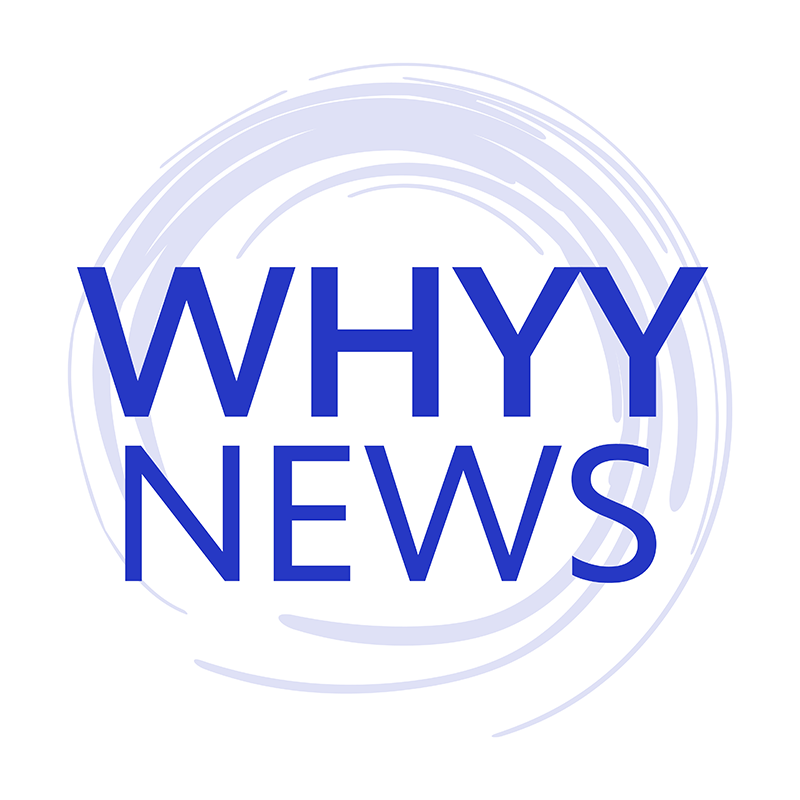 Show your support for local public media
WHYY is your source for fact-based, in-depth journalism and information. As a nonprofit organization, we rely on financial support from readers like you. Please give today.