Projects to improve the ecosystem along the Delaware and river access in Chester receive $575K from DEP
The grant funds will help pay for 12 education, design, and engineering efforts to protect and restore the 3-county Delaware Estuary Coastal Zone.
Local organizations are receiving a total of $574,974 to protect and restore the Delaware Estuary Coastal Zone, the Pennsylvania Department of Environmental Protection announced Wednesday. The grant funding will help pay for 12 education, design, and engineering projects that aim to benefit habitat and the ecosystem.
The National Oceanic and Atmospheric Administration grants, which are administered by DEP's Coastal Resources Management Program, have been given out annually since 1980. The program has provided more than $50 million in funding for coastal zone projects.
"Our coastal zones are vital environmental, economic, and community resources for the commonwealth," DEP Secretary Patrick McDonnell said in a statement. "Each year, the diverse Coastal Zone projects help us rethink, reexamine, and rededicate our efforts towards a comprehensive approach to ensuring the sustainability of these habitats."
Located in Bucks, Delaware, and Philadelphia counties, the 112-mile coastal estuary zone encompasses islands, marshes, and other areas, and is the largest freshwater port in the world. It faces increasing pressure from development, erosion, loss of biodiversity, and pollution. The grants aim to offset those challenges by helping fisheries and wetlands thrive and funding stormwater management improvements and public education.
The Partnership for the Delaware Estuary Inc. is receiving more than $100,000 for two projects.  Over $62,000 will fund the organization's Pennsylvania Coast Day 2022 event on Penn's Landing, which educates the public about coastal recreation, historic sites, and public access.
Before the pandemic, the event attracted thousands of people, who would ride on boats, sailboats, and kayaks, and participate in other recreational activities. This year's event will be hybrid: People can learn about the river and participate in bird walks and kayaking trips, or sign up for virtual events instead.
"This is really important because it is only through understanding the waterway that people can connect and understand it," said the organization's operations director, Angela Padeletti. "We bathe ourselves in it. We drink our water. Our local beer is made from this river, from this water. So it's really important to understand how it works and how we can take care of it in our own day-to-day."
Another $50,000 aims to foster clean water stewardship through freshwater mussel education. There are more than a dozen species in the region, but a lot of them have disappeared due to human impact. The Partnership for the Delaware Estuary is constructing a production hatchery to create freshwater mussels that help clean the water in rivers and streams. One million baby mussels a year will be produced.
"What we'll be doing is taking the time to really think about how to introduce people to freshwater mussels and why it's important to their everyday life," Padeletti said. "They're like the Brita filter of the river, and they love just eating all the bad stuff that we don't want in anyways. And we wouldn't have to use as many chemicals and as much mechanical cleaning to clean our rivers and streams and waterways in the region."
The Delaware Valley Regional Planning Commission will receive $50,000 to implement a coastal management program in the Delaware Estuary zone and an additional $50,000 to conduct outreach to municipalities in the zone focused on climate resiliency and related hazard mitigation.
"We've in past years used that funding to create a story map looking at projected sea level rise within the coastal zone in Pennsylvania, and under this year's grant, we'll be updating the story map to include information on adaptive capacity and social vulnerability of communities within the coastal zone and how that kind of intersects with projected sea level rise and coastal flooding impacts," said Amy Verbofsky, manager of healthy and resilient communities in the Office of Climate and Environment at the regional planning commission.
The city of Chester will receive $60,000 to design the final stage of an East Coast Greenway connector trail that will provide close access to the Delaware River and the coastal ecosystem. The Highland Avenue–Norris Street Loop is intended to create a safe and accessible path to the waterfront for Chester residents, a spokesperson said in an email. The project is the last part of the loop that connects the East Coast Greenway on Route 291 to the Chester River Walk. Officials will work to incorporate stormwater management into the roadway and trail construction to alleviate runoff into the Delaware River.
Other projects approved for funding include:
$50,000 for the John Bartram Association to support FloatLab education staff at Bartram's Garden.
$40,000 for PA Cleanways/Keep Pennsylvania Beautiful, to conduct community cleanups and marine debris removal in the Delaware Estuary.
$75,000 for the Fairmount Park Conservancy to contract a landscape architect to develop a plan to restore Pattison Lagoon in FDR Park.
$12,590 for the Glen Foerd Conservation Corp. to complete a historical boathouse structural plan
$70,000 to design and engineer the Levittown trail in Bucks County.
$20,000 for the Heritage Conservancy's Watershed Stewardship program at Bristol Marsh and Croydon Woods.
And, $40,000· for Marcus Hook Borough to develop the Market Square Memorial Park Delaware River pier removal and reconstruction master plan.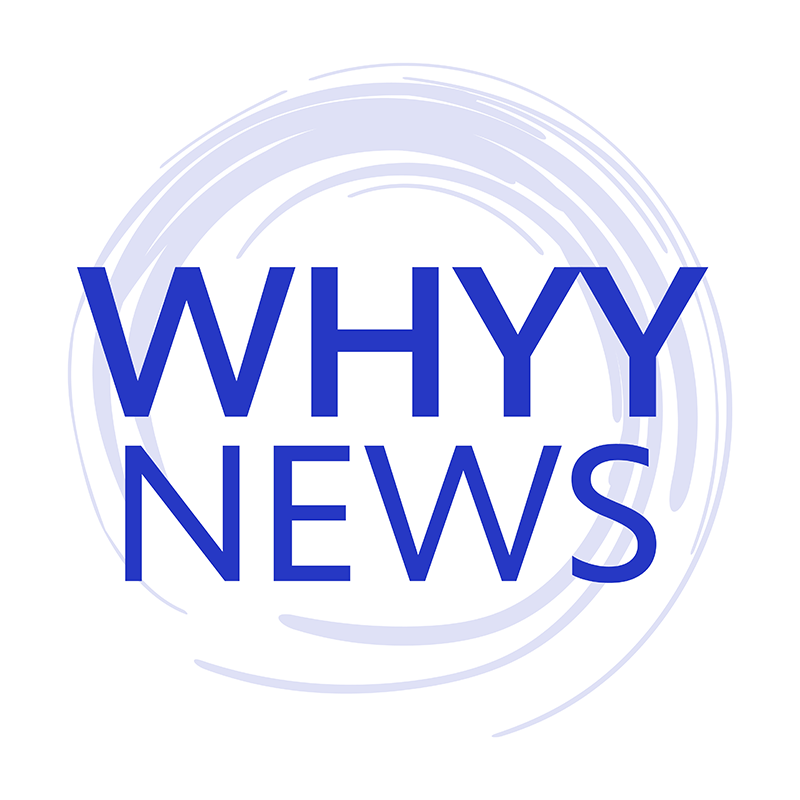 Get daily updates from WHYY News!
WHYY is your source for fact-based, in-depth journalism and information. As a nonprofit organization, we rely on financial support from readers like you. Please give today.