PRA negotiates with OCF, revives eminent domain in Point Breeze | Bloc 23 vs 2400 South | transportation construction roundup | Is SEPTA f'd? | Farmers Market in Mayfair | Philly Painting photographed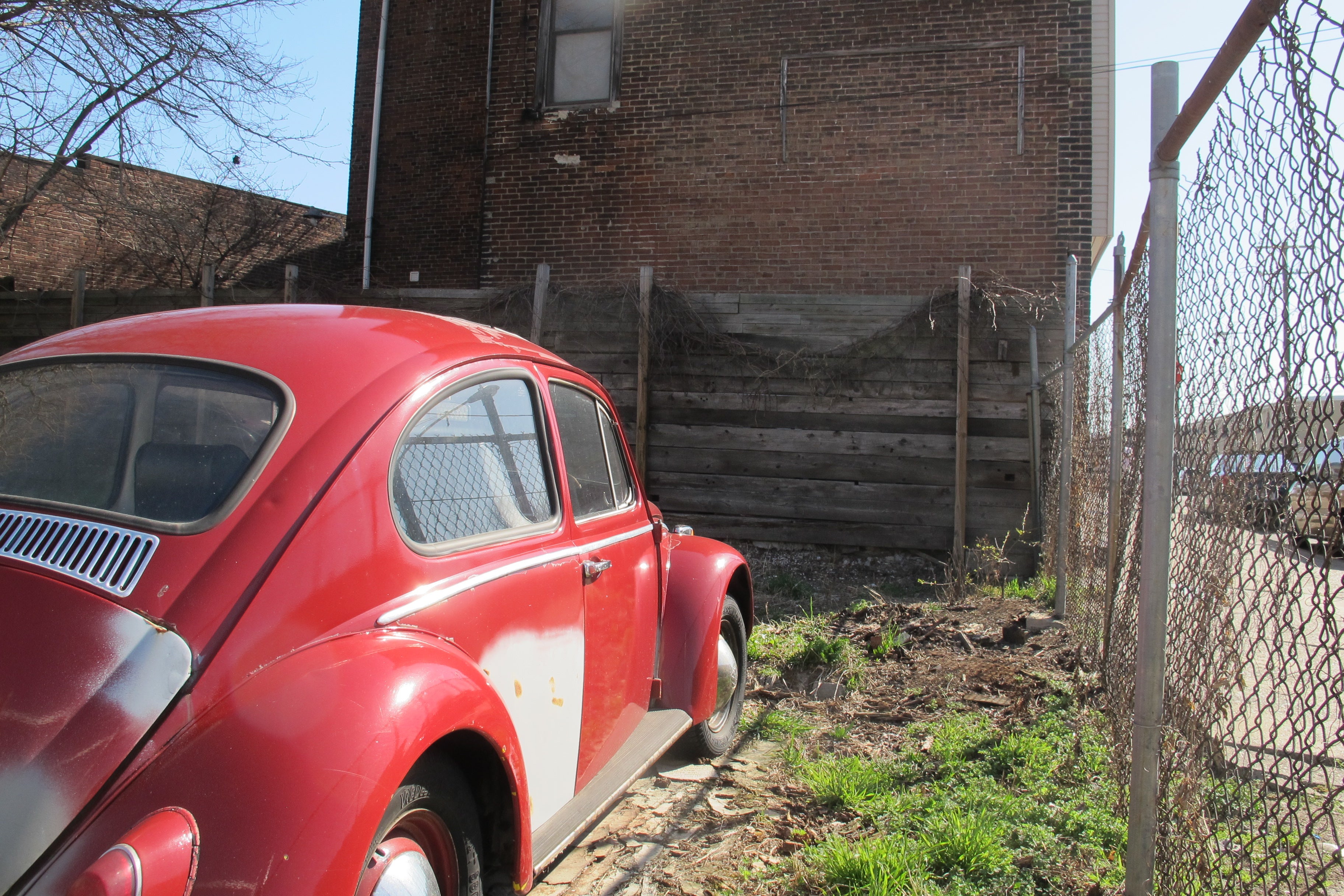 As the Redevelopment Authority and Ori Feibush make peace, negotiating a lease for the vacant lot cleanup heard round the world, there is a much larger development debate brewing. The Redevelopment Authority is dusting off its powers of eminent domain in order to build affordable housing in the Point Breeze Urban Redevelopment Area, reports Ryan Briggs for Next American City. Under the plan put forward in April, PRA aims to condemn 51 scattered sites in what Ori Feibush calls the "most desirable parts of Point Breeze," and suggests the plan is motivated by affordable housing developers who have the ear of District Councilman Kenyatta Johnson and stand to profit from the construction projects.
Bloc 23 and Toll Brothers' 2400 South projects will be under construction at the same time, but Bloc 23 is everything the Toll project isn't writes Hidden City Daily's Nathaniel Popkin. It's imaginative, contemporary, modular, green, and truly urban. Bloc 23 developer Stephen Rodriguez said, "I want to shame the other developers who are ten times more financially successful than I am into doing something better."
PlanPhilly's Christine Fisher checked in with the Streets Department, SEPTA, and the Schuylkill River Development Corporation and offers a citywide transportation construction update, including resurfacing in Society Hill, the 33rd and Dauphin Bus Loop, and Schuylkill River Trail improvements.
Is SEPTA's regional rail f*cked? Check the app.
Mayfair residents got to preview of their new Farmers Market last weekend, reports NEast Philly/Philadelphia Neighborhoods. The new market will officially open in April, but the market will return once more on Sunday, October 14.
Generocity checked in on Haas &Hahn's colorful Philly Painting project and shares lots of photos by Neal Santos. Philly Painting is a Mural Arts initiative that is transforming the 2500-2800 blocks of Germantown Avenue.
The Buzz is Eyes on the Street's morning news digest. Have a tip? Send it along.
WHYY is your source for fact-based, in-depth journalism and information. As a nonprofit organization, we rely on financial support from readers like you. Please give today.