Pottstown faces federal lawsuit over plans to vacate homeless encampment along Schuylkill River Trail
Pottstown has erected signs along College Drive, declaring the parcel a flood hazard and "private property of the borough." The sign demands people vacate after Dec. 1.
Listen
1:13
From Delco to Chesco and Montco to Bucks, what about life in Philly's suburbs do you want WHYY News to cover? Let us know!
The Community Justice Project and Legal Aid of Southeastern Pennsylvania recently filed a federal lawsuit against the Borough of Pottstown over its plans to close a homeless encampment along the Schuylkill River Trail.
The legal complaint was filed on behalf of two Pottstown residents experiencing homelessness. The two individuals, who have sought shelter on the property, accused the borough of violating the Eighth Amendment prohibition on cruel and unusual punishment as well as the 14th Amendment, which guarantees equal protection under the law.
Pottstown officials have erected signs along College Drive, declaring the parcel "private property of the borough" and a flood hazard. The sign calls for people to vacate the stretch of land after Dec. 1. The sign urges residents in need to call 211, which is Montgomery County's homeless call line — but there is no year-round shelter for single adults in the county.
Marielle Macher, executive director of the Community Justice Project, said her team is seeking preliminary injunction to prevent the encampment closure from going forward unless there is an alternative shelter for residents.
"There is very substantial precedent holding that when a municipality seeks to close a homeless encampment on government-owned property particularly under the threat of criminal sanctions, which we believe is present here, the municipality must first make an offer of adequate alternative housing to all of the residents so that the residents aren't just left to fend for themselves," Macher said.
For the 25 unhoused community members residing along College Drive, the borough is offering 30 days of storage for their personal items.
Borough Manager Justin Keller declined to comment, citing ongoing litigation, but he directed WHYY News to a Nov. 1 press release that highlighted Pottstown's safety concerns regarding the property.
"The safety of individuals located in this area, as well as the well-being of the general public, has prompted the Borough's decision to initiate a comprehensive effort," the release said. "This undertaking includes ample notice, outreach and engagement, relocation of affected individuals, the removal of structures, and the cleanup of any refuse and debris within the floodway zone."
The release pointed to the Beacon of Hope, a local, church-based warming center program, as a resource for unhoused people. The program offers beds during the coldest months of the year at various churches.
This is the same nonprofit that Pottstown officials clashed with in 2022. The borough previously issued a cease and desist letter to the agency, demanding that it stop providing overnight beds at a church because that was not permitted within the borough. Meanwhile, Beacon of Hope's permanent shelter, which does have the permission of the borough's zoning board, is still not ready to open.
Macher said the Community Justice Project first attempted to remedy the encampment closure  situation outside of the courtroom.
"Our organization's usual practice is starting with a demand letter," she said. "We did that in this case. Unfortunately, we were not able to reach a resolution. This is an encampment closure that's happening very soon."
This isn't the first time the Harrisburg-based nonprofit has sent a letter to Montgomery County municipality.
The organization threatened legal action against Norristown and PECO in May. Macher said all sides then were able to reach an agreement and concurred to take steps ensuring the encampment closure was done in a "humane way with residents receiving substantial supportive services, to be connected to alternative shelter, and storage of property."
"The parallels between the two situations are that we are seeing a really dramatic increase in homelessness throughout Montgomery County," Macher said. "It's due to a lack of affordable housing, rising rents, following the COVID-19 pandemic. Hurricane Ida obviously had a major role also in reducing the supply of affordable housing. And so when there is no affordable housing, there are people who are priced out and that results in an increase in the unhoused community."
According to Montgomery County's 2023 point-in-time count, there were 329 unhoused people counted in the county.
Macher said criminalizing homelessness instead of addressing the lack of affordable housing is the wrong way to remedy the crisis.
"Ultimately, homelessness is about lack of affordable housing, and just closing an encampment and telling people to relocate to another space without giving them a meaningful space to go to, it just doesn't solve the problem," she said. "It doesn't accomplish anything. It just makes the unhoused community less safe, at greater risk, and doing that in the winter, especially — it just takes a vulnerable community and makes them far more vulnerable."
Montgomery County sent a statement saying that the county "works with a variety of diverse stakeholders to address acute needs related to homelessness and housing."
"This is an issue that all 62 of our municipalities need to come together to address, because there is no acceptable number of homeless individuals," the statement said. "No program or policy is 100% successful in our eyes until everyone has a safe secure place to call home."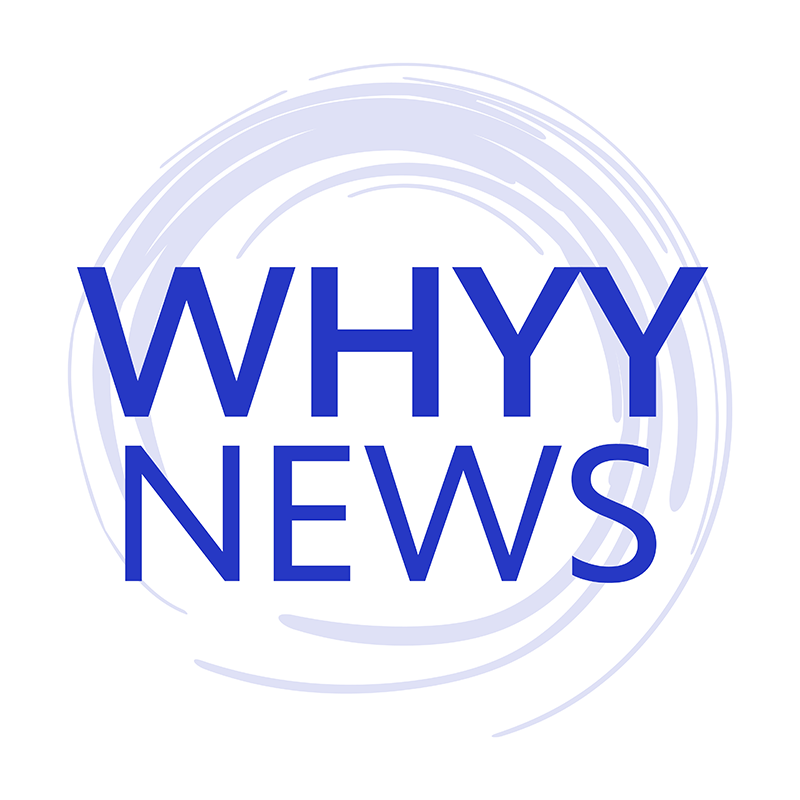 Get daily updates from WHYY News!
WHYY is your source for fact-based, in-depth journalism and information. As a nonprofit organization, we rely on financial support from readers like you. Please give today.