Norristown, PECO planning to sweep homeless encampment
Norristown is coordinating with PECO to clear homeless encampments from the company's property. Legal advocates are concerned Norristown could sweep the entire municipality.
Listen
1:37
Got a question about life in Philly's suburbs? Our suburban reporters want to hear from you! Ask us a question or send an idea for a story you think we should cover.
Norristown officials are coordinating with the Norristown Police Department and PECO to sweep people experiencing homelessness from PECO property in the near future.
A spokesperson for Norristown declined repeated requests to comment on the matter "until [stakeholders] all know the specifics of any plan." According to Greg Smore, PECO's director of communications, the energy company owns about 3,000 feet of land along the Schuylkill River Trail in Norristown.
Smore explained its infrastructure on the grounds is part of the larger electrical grid, which requires constant maintenance.
"While preparing for this upcoming vegetation maintenance project, we discovered illegal dumping of hazardous waste and individuals inhabiting the property," Smore said.
Additionally, Smore said "state, county, and local officials representing Norristown" have contacted PECO and "identified the area as a significant public safety concern."
"To safely perform our maintenance work, and for the safety of those individuals on the property and the public, hazardous waste will need to be removed, and those individuals will need to relocate. No plans have been finalized as to when this work will occur, but we will coordinate with our municipal partners and have requested support from homeless advocacy groups to conduct outreach and provide support to those individuals before any work begins. We want to ensure any individuals on the property are treated with dignity and respect," Smore said.
Community Justice Project sends letter to Norristown, PECO, criticizing plans
In response to this plan, the Community Justice Project sent a letter to Norristown and PECO Thursday, threatening legal action if proper policies and procedures regarding the removal of people experiencing homelessness in Norristown are not followed. The notice also alluded to the possibility of the sweep extending beyond just PECO property.
"It is also our understanding that Norristown and the Norristown PD may be planning a sweep of homeless encampments throughout the municipality at or around the same time as the PECO sweep. While Norristown has stated that the purpose of these sweeps is to remove hazardous waste, based on recent information and past conduct by Norristown and the Norristown PD, we are concerned that unhoused Norristown residents will be ordered to leave their tents with little to no notice, with no offers of alternative shelter, and with no ability to return to the location where they were residing after any purported hazardous waste has been removed," the letter read.
There are roughly 160 people sleeping outside in Norristown, according to Mark Boorse, Access Services' director of program development. He said there are about 450 people experiencing homelessness in the county, but Norristown has a concentration of visibly unhoused residents.
The Community Justice Project, on behalf of a client, is demanding Norristown end all current plans to "sweep or to clear homeless encampments in Norristown," stop charging or "threatening to criminally charge unhoused residents for being homeless and sleeping outside," and to define policies and protocols regarding the closure and sweeping of homeless encampments.
"This is really against the backdrop of an extreme affordable housing shortage in Montgomery County and throughout southeastern Pennsylvania. There is no year-round homeless shelter available right now in Norristown because the Coordinated Homeless Outreach Center in Norristown closed permanently. And so, as residents are being subject to these sweeps, they really just have nowhere to go," said Marielle Macher, an attorney with the Community Justice Project.
The National Homelessness Law Center and Legal Aid of Southeastern Pennsylvania also signed on to the letter.
"There needs to be notice before a deprivation of property, and then the property should be stored with an opportunity for the residents to reclaim it, not simply discarded. And so that's also a major concern for us, whether, property like tents, property like bedding, I.D. cards, and so forth, that we're concerned that they may simply be disposed of, which is unconstitutional," Macher said.
Charles Burrows, a Norristown-based staff attorney for Legal Aid of Southeastern Pennsylvania, has been in constant contact with the folks living in Norristown's encampments. He's also been one of the boots on the ground, providing information to the Community Justice Project.
"There are certain proper procedures and remedies that need to be followed. And when you conduct sweeps like this and people living in these encampments have rights the same way you or I do," Burrows said.
Burrows said one of the protocols that the township is supposed to be following is that if it's planning on conducting a sweep, there needs to be alternative services available on the backend such as shelter space or housing.
There are a slew of procedures that a municipality like Norristown should adhere to, according to Burrows.
"Based on the conversations I've had and what I've been hearing so far, it doesn't sound like the efforts being made to do that. So that's why we try to get involved," Burrows said.
Boorse: 'This issue is coming to a head'
Norristown, which serves as the Montgomery County seat, is the hub of most of Montgomery County's vital social services. The remnants of Hurricane Ida battered the township and the surrounding area in 2021, and some people have yet to fully recover.
Ida destroyed an entire low-income 124-unit apartment complex on a bridge between Norristown and Bridgeport.
The county no longer has an overnight shelter for single adults, and Norristown council passed a "dusk-to-dawn" ordinance in August 2022, which prohibits people from sleeping in public parks overnight. The policy received criticism from housing advocates.
"There's diminished spaces for people to be in, to live in, outside. And there's no alternative to get inside," Boorse said. "It feels as though this issue is coming to a head."
Boorse works with a street outreach team to assist people experiencing homelessness across the county. He says people living outside can sign up for alternative housing options, but "the waiting list is pretty long." There is shelter space, he said, but it's so limited that "we're not even able to give a timeframe around the waiting list for that."
"So saying to somebody, 'You can't be here,' is effectively saying, 'You need to be outside somewhere else.' Functionally, that's what it means," Boorse said.
According to Boorse, PECO contacted Access Services and said it would give "probably about 72 hours worth of notice" to the roughly 12 people who live in an encampment along the Schuylkill River.
So far, Access Services hasn't received any official warning about moving people out of other spaces in Norristown, Boorse said.
Montgomery County spokesperson Kirk Dorn said the county advises all parties involved "to ensure that any actions they take regarding the encampments are based on strategies that have proven successful in similar circumstances." He said that includes ensuring there's enough time to engage with the residents of the encampments so there's "a smooth transition."
Dorn said the county plans to strike a balance between supporting encampment residents and protecting property and business owners' interests. He could not confirm which Norristown encampment locations, beyond PECO's property, will be impacted but said the county would be confirming those locations soon.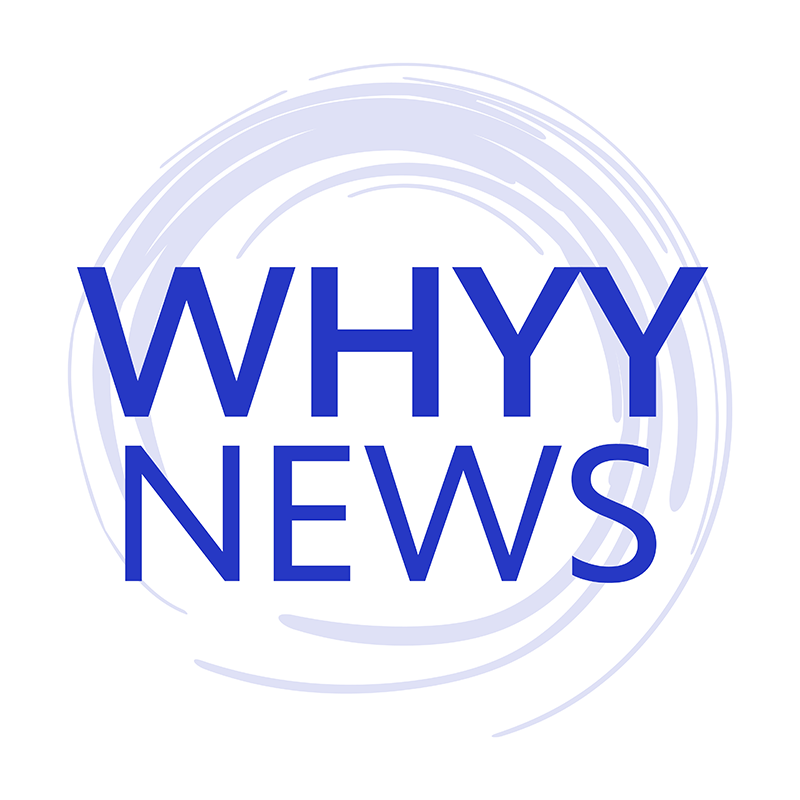 Get daily updates from WHYY News!
WHYY is your source for fact-based, in-depth journalism and information. As a nonprofit organization, we rely on financial support from readers like you. Please give today.