The only overnight shelter for single adults in Montgomery County is fighting to stay open
In the last six months, Pottstown has ordered three churches to close their shelters or stop offering services to the public.
Listen
1:44
Got a question about life in Philly's suburbs? Our suburban reporters want to hear from you! Ask us a question or send an idea for a story you think we should cover.
Pottstown officials have ordered the last remaining overnight shelter for single adults in Montgomery County to close.
Pottstown Beacon of Hope had to close The Warming Center's doors on Friday — the same night the county declared a "Code Blue" cold weather emergency. It remained closed on Saturday and Sunday.
"Unfortunately, that meant folks were forced out into the cold," said the Rev. Lauren Cain of St. Paul's United Church of Christ, where Beacon of Hope was operating its shelter.
Pottstown Beacon of Hope reopened the shelter on Monday and is keeping it open while it fights the borough's order and applies for zoning permissions.
This is the third time in six months that Pottstown has ordered a church to close its shelter or stop offering services to the public.
The Rev. Joshua Caler, rector of Christ Episcopal Church in Pottstown, one of the churches cited, said he is "deeply troubled" by the "pattern" he sees emerging.
Borough officials are "discouraging churches and religious institutions from caring for the poorest and most vulnerable residents of Pottstown, which is just deeply saddening," Caler said.
Borough officials have said the churches violated Pottstown's zoning ordinance, by functioning outside of how the borough defines a "church." Eric Tars, legal director of the National Homelessness Law Center, said the situation in Pottstown is running parallel with a growing phenomenon across the country — municipalities using zoning ordinances to "keep out" shelters, affordable housing, and food pantries.
"It's all different ways of getting to this underlying point that the people who are in power and have the wealth don't want to have to see those who don't," Tars said.
Municipalities that use zoning law to prohibit churches from serving unhoused and poor people are risking violating the First Amendment, Tars added.
"There's certainly a very strong line of First Amendment law that says religious freedom, the separation of church and state, means that you can't intrude in this way — on the ability of a church to interpret its faith to require it to distribute food to house and shelter people," he said.
Borough Manager Justin Keller and Zoning Officer Winter Stokes did not respond to multiple requests for comment.
Pottstown officials have expressed other concerns about allowing shelters in the borough, beyond zoning violations. During a Dec. 7 council meeting, Solicitor Matthew Hovey read a statement on behalf of Pottstown Borough Council that said "council must do what it can to ensure that the rest of Montgomery County does its fair share to address the issue of homelessness. Wealthier municipalities in central and eastern Montgomery County need to start being part of the solution."
Covey said the unhoused people are coming from outside the region — local housing advocates say that's not true — for the living assistance programs in the area. He said the "disproportionate" amount of programs has led to challenges that "negatively impact our quality of life, crime, and the cost of government services."
The closure of The Warming Center
Pottstown Beacon of Hope began operating The Warming Center at St. Paul's United Church of Christ on Nov. 1.
Pottstown borough officials told Beacon of Hope on Nov. 10 that it needed to file a special zoning application to operate the shelter. Beacon of Hope filed the paperwork, but Pottstown denied the application on Nov. 30, saying the shelter is not permitted as an "accessory use" to the church.
The borough sent a letter ordering the shelter to cease and desist operations. Pottstown does not have a designated zone for homeless shelters.
Beacon of Hope kept the shelter open until the nonprofit's leaders heard what Hovey said at the Dec. 7 council meeting.
The nonprofit closed the shelter on Dec. 9, and asked 24 unhoused people to leave the church. A volunteer paid for hotel rooms that night, but the unhoused people had to sleep outside in freezing temperatures on Dec. 10 and 11.
Housing advocates distributed tents and Beacon of Hope gave out basic necessities — hand warmers, gloves, and hats — to those sleeping outside. The county's emergency housing outreach team also worked to help "keep people safe," said Kayleigh Silver, administrator for Your Way Home, a crisis housing response agency working in partnership with the Montgomery County Office of Housing and Community Development.
The other shelters for single people in the county — one in Norristown and the other at the Trinity Lutheran Church in Lansdale — are open only on Code Blue nights. Montgomery County announces "Code Blue" only if the temperature or wind chill is expected to drop below 20 degrees Fahrenheit, and it wasn't quite that cold on Dec. 10 and 11.
The Beacon of Hope appealed the borough's rejection of its zoning application, and has applied for a new zoning variance.
The nonprofit reopened the shelter on Monday because it is legally allowed to operate while the appeal process is underway.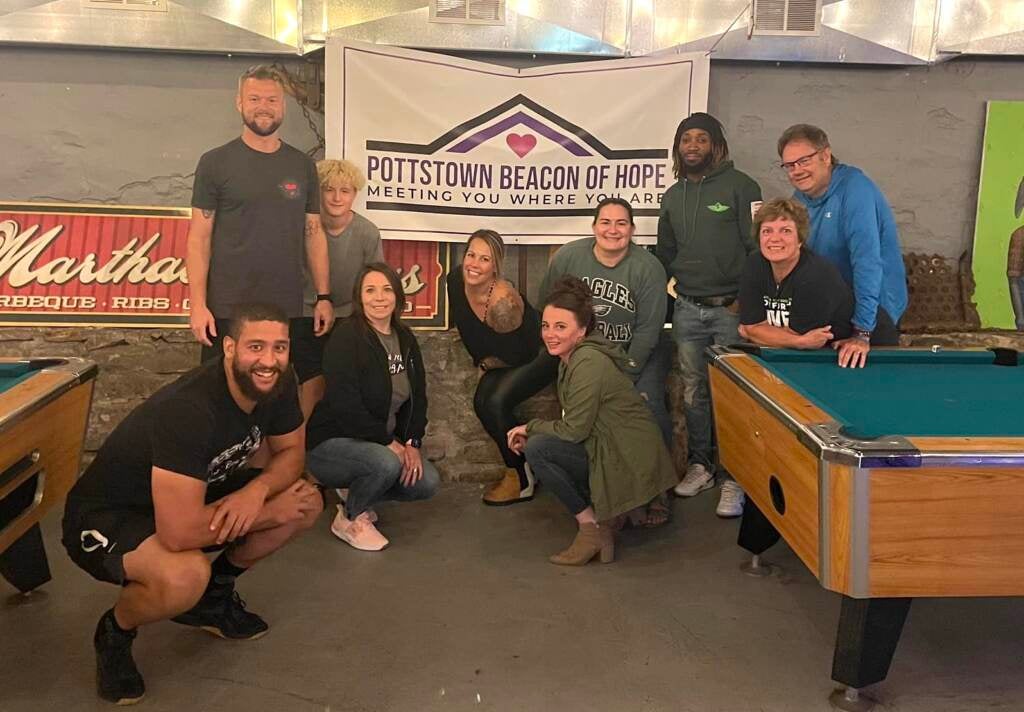 Even though Beacon of Hope is applying for a variance, its leaders don't agree with the borough's order. The church has a history of being used as a winter sanctuary.
"We apologize for this error or this perceived error…. we know we have to abide by rules. We do believe that this is a sanctuary, but we understand their concern and we're going to move forward with the things that they're asking us to do," said Karla Romberg, board president for Beacon of Hope.
Romberg and other leaders of Beacon of Hope have also talked with borough officials about their plans to develop a long-term 24/7 shelter, and received a zoning variance to open back in September. Romberg said borough officials knew the 24/7 shelter would not be ready for this winter and the St. Paul's shelter was meant to be a temporary solution.
"We mentioned what our plan B or bridge plans were, and that was to request that a church take us in for the winter, or host us, so that we can continue to do our work in the coldest months of the year," Romberg said.
Pottstown has ordered other shelters to close
In July, Pottstown cited two other churches — Christ Episcopal and Mission First — for zoning violations using similar language. The churches provide free meals to the public, mental health services, and host community pantries. The borough said those uses had changed the overall use of the property to make it "more than that of a church."
Both churches have a history of serving unhoused people and providing shelter.
Christ Episcopal appealed its zoning violation in July.
On Dec. 6, Pottstown gave Christ Episcopal permission to operate an essentials pantry, and offer free community meals and mental health services. Zoning Officer Stokes asked the church to inform the borough of any other "additional uses" it plans in the future.
Stokes also asked the churches to withdraw the zoning appeals they filed.
Caler said the borough could be setting a concerning precedent — churches having to gain permission from the borough to respond to the needs of the religious community and to "the wider Pottstown community."
Community members filled the borough council meeting room on Monday night — most to express opposition to the borough's orders. Religious and community leaders spoke out against Pottstown's decisions, including Pottstown NAACP chapter president Johnny Corson and Rep. Madeleine Dean.
Rev. Cain, of St. Paul's, said the church still supports the Warming Center.
"There's a real humanitarian crisis happening in Pottstown and people are willing to step up and to help… but the borough has to get out of the way and has to allow people to care for one another," she said.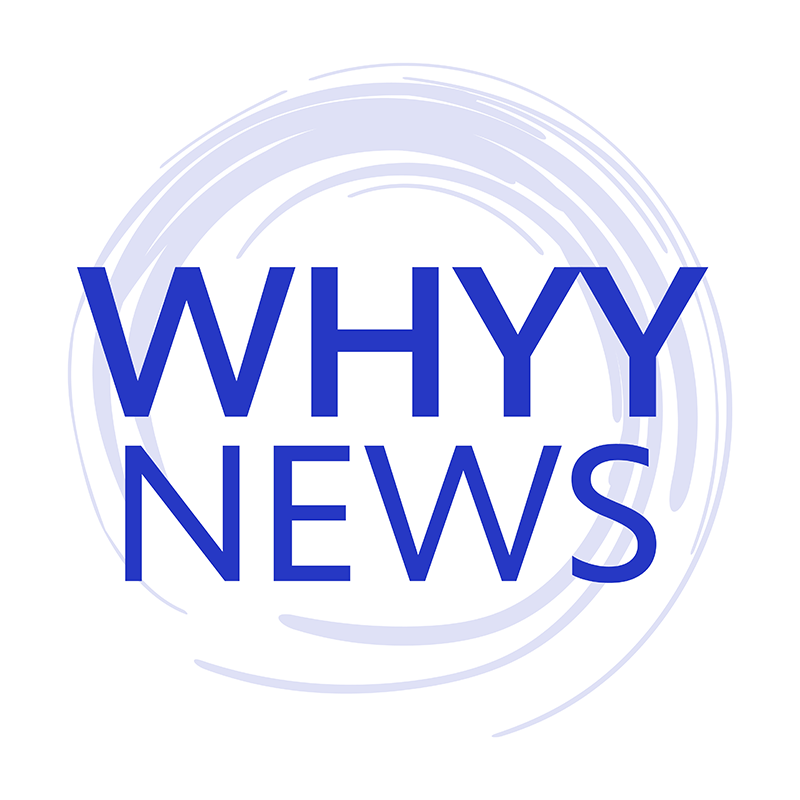 Get daily updates from WHYY News!
WHYY is your source for fact-based, in-depth journalism and information. As a nonprofit organization, we rely on financial support from readers like you. Please give today.