POST turns lemons into lemonade, inviting the world to Philly with virtual studio visits
Artists, once hesitant to bring strangers into their studios, now agree to do POST via digital tools.
For 10 years, Constance Culpepper has been traveling from her home in Penn Valley over the Schuylkill River to her art studio inside the Mill Studios building, on Leverington Street in Manayunk. It's a five-minute drive.
She goes there to paint. That's all. As a mother of three, her creative time is precious. Culpepper had never before wanted to participate in the annual Philadelphia Open Studio Tour (POST), where artists agree to open their studios to the general public one weekend a year.
"I'm kind of shy, and also busy. I really want to focus my time when I'm not busy with my family," said Culpepper. "I want to be painting. I don't want to take time away from that. Social media and all that outreach, I'm really lazy at that part."
A year into the pandemic, Culpepper is craving company. She still prefers to paint alone in her studio, but better appreciates that she can't be an artist in total isolation.
"You don't want to create work in a bubble. It needs to have some sort of reflection or I feel like it's just stagnant," she said. "When I talk to people, when they tell me their experience, it kind of fills my work and inspires me as much as looking at other images or sketches I've made."
Culpepper and most of the 42 artists in the Mill Studios building are participating in POST, which this year has been set up as an online, virtual event. CFEVA, the Center for Emerging Visual Artists, which coordinates POST, is using the online video platform Remo, designed for conferences where participants are expected to congregate in many small groups. The layout resembles a wedding party, with tables in a grid. Participants can jump from table to table.
"Remo software does a really good job, I think, of replicating that studio building experience of going to, say, Crane Arts or 1241 Carpenter Street or Herman Street Studios, and going from studio to studio right down the hallway," said Michael Mergen, community program manager with CFEVA, describing some of the larger artist studio buildings in Philadelphia.
Normally, POST features about 300 artists across Philadelphia, who are organized into four general geographic quadrants. Over consecutive weekends in October, artists in each section open their doors to the curious.
Last summer Mergen realized the pandemic was going to be a long haul and the October event was not going to happen. He pushed the event to April. Over four consecutive Wednesday evenings, a different set of artists will join Remo and wait at their digital tables for audiences to come see. About 200 artists are participating in total.
As a virtual platform, artists can expect visitors from around the country. Mergen said Philadelphia Open Studios was mentioned in the Los Angeles Times, and is receiving visitors from Florida to Boston.
Registration is required to receive access information, so Mergen is seeing registrations from people in Canada, England, and Germany.
"There was a woman online last Wednesday, for the entire two hours, from Australia," said Mergen. "I did the math. That was Thursday morning for her. She woke up and went to POST."
Mergen calls this digital pivot, "POST lemonade."
"In the year of being handed lemons — in mid-March we were all handed a crate of lemons and seem like we were getting more lemons by the day," he said. "How do you make lemonade out of this?"
The rules of CFEVA dictate that artists must be based inside Philadelphia city limits, but with digital tools the artists do not need to be physically here to participate. Documentary photographer Ada Trillo is currently in Tijuana, Mexico, where she is taking pictures of a community of about 300 immigrants at the border of San Diego, waiting – some of them for years, at a shelter called Ágape Misión Mundial – for an opportunity to legally enter the United States.
Trillo had never participated in POST before. She grew up in Juárez, Mexico, at a time when it was considered the most violent city in the world. Trillo said that, because of her upbringing, she has never felt safe sharing her personal space with strangers off the street, in Mexico, Philadelphia, or anywhere.
Trillo will be joining the digital POST from Tijuana, so she can share her pictures and describe to her digital visitors what is happening right now in Baja California.
"Right now I'm documenting the border crisis under Biden, and the hope that exists with those trying to cross under this new administration, which is something that I didn't see in previous years," said Trillo from Tijuana. "There was a lot of despair and lack of hope. Under this administration there is a sense from the people of, maybe, yes, there is a better sense of hope."
Scot Wittman had also never before participated in POST. The artist lives and works in a large space in Center City where he does photography, drawing, and creative map-making. His hesitancy to open his studio to the public was mostly logistical: Visitors must be let into the building individually and shown how to use a cramped, unwieldy freight elevator.
"I was just never inspired to be part of that because I don't feel I can host that kind of a situation," he said. "This year, however, it's virtual, so the playing field got wonderfully leveled. All those logistics that were barriers just melted away."
Wittman's POST night will be next week, April 21, but he is not waiting to participate until then. He has been eagerly joining other people's digital open studios, and says he has made personal connections with other artists that he was not expecting.
"I'm very excited about this. It hasn't begun for me yet, officially, and I've already had many rewards, meeting new people and knowing that I'm going to stay friends with them," he said. "I'm just sort of socializing with people at this point. I'm not even sharing my work yet."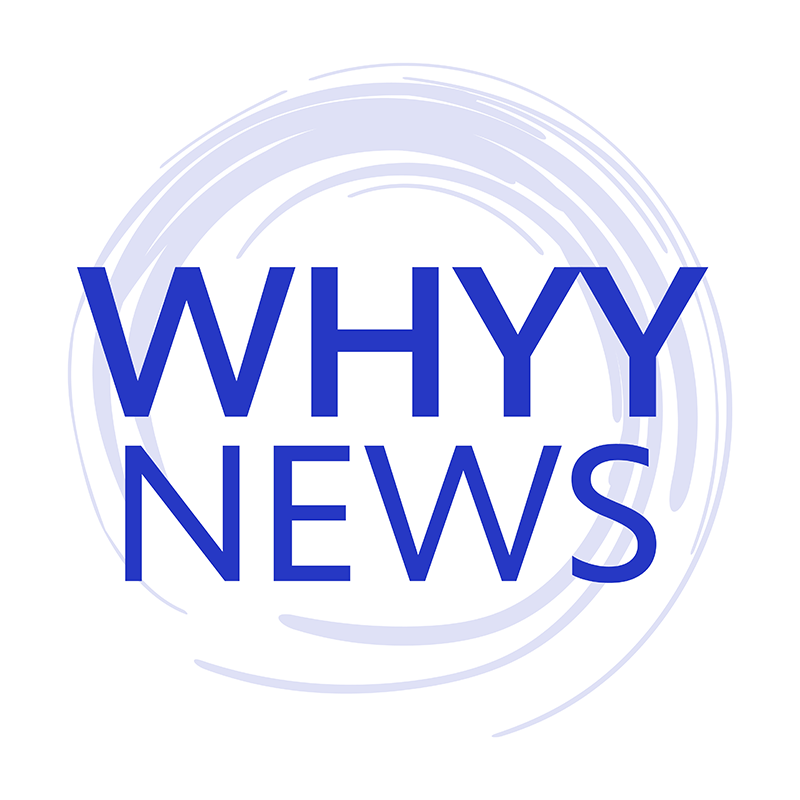 Get daily updates from WHYY News!
WHYY is your source for fact-based, in-depth journalism and information. As a nonprofit organization, we rely on financial support from readers like you. Please give today.