On unprecedented Pa. primary day, high turnout in West Philly, too-big ballots in Bucks
Amid widespread protests, looting and a global pandemic that has triggered an economic shockwave — voters will cast ballots in the Pennsylvania primary.
Updated: 1:45 p.m.
___
It is an election day in Philadelphia unlike any in recent memory.
One day after Philadelphia police tear-gassed protestors on a major city highway — and in the middle of a global pandemic that has triggered an economic shockwave — voters will cast ballots in the Pennsylvania primary.
As polls opened at 7 a.m., socially-distant lines formed at a consolidated number of polling places.
At DiSilvestro Recreation Center at Broad and Morris streets in Philadelphia, many voters waited a half an hour to cast their ballots, and some voiced concerns about being late for work.
There is a long, socially-distanced line to vote outside the DiSilvestro Recreation Center. pic.twitter.com/xuecOFO4F6

— Laura Benshoff (@LEBenshoff) June 2, 2020
Meg Kane has been waiting about 30 min to vote at this point. She came 8 blocks to this consolidated polling place where the line of ~50 is moving pretty slowly pic.twitter.com/zB2brD1HGz

— Laura Benshoff (@LEBenshoff) June 2, 2020
John Shuman, of Point Breeze, says he's concerned about social distancing at his polling place. It's a very small room and many people are impatiently crowding outside. "Almost seems like they did this on purpose." pic.twitter.com/hGvCcARURk

— Laura Benshoff (@LEBenshoff) June 2, 2020
Even before the death of George Floyd at the hands of police in Minnesota and the civil unrest that followed, this would have been an unusual election.
Because of the coronavirus outbreak — which continues to sicken hundreds of Pennsylvanians each day — officials postponed the primary from April 28 and encouraged mail-in voting. More than 1.8 million voters across the state have requested mail-in ballots.
Meanwhile, several counties — including Philadelphia, Delaware and Montgomery — slashed the number of in-person polling places by more than half, as venues and poll-workers dropped out due to the coronavirus.
At DiSilvestro, poll workers said this location was the consolidation of 10 others. Voters described walking three-quarters of a mile to get there instead of to their usual polling place in one of the densest parts of the city.
The line moved slowly, and inside, the polling room was crowded, prompting some to voice concerns about the safety of voting here during a pandemic.
"I don't understand why they put all these people in one place," said John Shuman, who lives in Point Breeze. "I mean if you're working about [coronavirus], you got more people here than spreading it out."
John Shuman, of Point Breeze, says he's concerned about social distancing at his polling place. It's a very small room and many people are impatiently crowding outside. "Almost seems like they did this on purpose." pic.twitter.com/hGvCcARURk

— Laura Benshoff (@LEBenshoff) June 2, 2020
And there was one more adjustment made Monday, as Gov. Tom Wolf declared that officials in six counties — Philadelphia, Delaware, Montgomery, Erie, Allegheny and Dauphin — now have an extra week to count ballots mailed by Tuesday.
Given the circumstances, Philadelphia officials expect a much smaller in-person turnout than usual — considering also the nominations of Donald Trump and Joe Biden in this year's presidential contest have become foregone conclusions.
Polls close at 8 p.m. A citywide curfew, imposed by Mayor Jim Kenney, will take effect at 8:30 p.m. Tuesday to accommodate voting.
Bucks contends with ballot issues, an eleventh-hour court challenge
In Bucks County, which is using new voting machines countywide for the first time this election, an unexpected issue has popped up: Some ballots are too big to fit into the machines.
Bucks is using machines that require voters to fill out a paper ballot, then feed it into a scanner.
County spokesman Larry King said commissioners don't yet know the scale of the problem, but have seen sporadic issues at polling places across the county that have affected ballots for both parties.
The solution, he said, is rudimentary: Commissioners have instructed judges of elections to have their poll workers simply cut a sliver off of the ballot with scissors or a paper cutter, which usually solves the problem.
Officials believe the issue is the fault of the vendor in charge of printing the ballots, Reliance Graphics.
King said he voted in person in Doylestown this morning and noticed that his own ballot was a little wide for the scanner. He eventually forced it in, and the machine accepted it.
He added, county officials have instructed judges of elections who aren't able to cut down ill-fitting ballots to place them in an emergency ballot box, which will be brought to the county elections office in Doylestown and tallied there.
Too-big ballots aren't the only factor adding an element of chaos to Bucks' election.
Late last week, county officials submitted an emergency petition to the county's Court of common Pleas, asking for voters to get more time to return mail-in ballots due to sluggish mail. The judge, James McMaster, is expected to issue a decision Tuesday afternoon.
Bucks, which has so far seen largely peaceful protests, wasn't included in Gov. Wolf's order extending the deadline to return mail-in ballots.
"I guess we weren't violent enough," King said.
He said officials are hoping Wolf's deadline extension in the six other counties will sway the judge to rule in Bucks' favor.
Poll workers report good turnout in West Philly
Despite predictions of low turnout, the scene at polling places around West Philadelphia was generally unaffected by coronavirus fears or worries of depressed turnout from citywide civil unrest, poll workers said.
"With all the rallies, all the disease, I'm happy to see the turnout," said Marvin Robinson, 4th ward committee person, from Universal Bluford Charter. "With the riots going on, I didn't even think we were going to have an election, but thank God that the people believe in their democracy."
Lines inside at James Rhoads School and Heston School, and socially distant lines outside the School of the Future, were a result of consolidated polling places, but also unusually high turnout.
"It's more people coming out on the primary," said the judge of elections, Katherine Gambrell. "It's higher than it normally would be this time a day just for my one division."
By about 11:30 a.m., 131 people had voted in the 6th ward 15th division.
There were some hiccups.
Gambrell said she arrived at her polling place at 6:15 a.m. to no tables or chairs. There was also no guidance about how to combine polling places, which caused confusion.
Jacqueline Brower showed up to her normal voting location at Heston School near 54th Street and Lancaster Avenue, only to be told her polling place had been moved. Sandra Williams, judge of elections at that location, called a voting hotline and helped Brower learn where she should vote.
That happened at locations across West Philly, poll workers said.
Some voters downplay coronavirus concerns
If Pennsylvania's primary election had been held last month, Plymouth Meeting resident Kathie McDade wouldn't have been willing to vote in person.
"But I'm getting a little more comfortable now that the [COVID-19] numbers are going down, so I'd rather do it in person," she told WHYY reporter Ximena Conde earlier today while voting at Central Montco Technical High School.
Some of the voters who showed up said they weren't too concerned about the health risks posed by voting in person.
"I feel like we are pretty safe where we are," said Claire Ward, who voted at Belmont Elementary School in Lower Merion Township. "We live, maybe, five blocks from here and I feel like the whole pandemic thing is a little overdone."
Donna Kelly is the judge of elections at Central Montco Technical High School.
Only one precinct was added to the school, for a total of three, though a staffing shortage and steady stream of voters kept poll workers busy.
"This doesn't seem to be terribly different from other primaries," said Kelly. "Probably 10% of our voters did mail-in. Here we probably see 25% turnout during primaries, so it's looking like it's running about the same for us."
Sanitizing the clipboards was the only minor delay voters reported, but Kelly said it hasn't posed a problem for those casting ballots.
"People are understanding that we might not be able to rush them through," she said.
Poll workers report early difficulties
As the morning unfolded in the Philadelphia area, poll workers reported low turnout and some technical issues.
"It's just a mess in here," said Geneva Carter, a longtime election judge who was stationed at Vare Recreation Center in South Philadelphia on Tuesday morning. "People don't even know where to vote."
Carter said turnout was about half of what it would normally be.
At Belmont Hill Elementary in Montgomery County, WHYY reporter Ximena Conde said the typical, early-morning rush never took place.
A voting machine operator also told Conde that younger poll workers had replaced some of the older volunteers who usually work on election day.
Robin Kolodny is a voting machine op. here and a polisci prof at Temple. She says the avg. age of those working the polls at this Montco location has dropped. Several college students today as some of the older volunteers sit this election out bc of COVID-19 concerns pic.twitter.com/LhZ1mOrhvN

— Ximena Conde (@RadioXimena) June 2, 2020
But for those who did vote, many said it was important at this critical point in American history to participate in the process. Among them was Jennifer Price of Kensington, who said she was heartbroken by the looting in her neighborhood over the weekend.
"My heart is broken." Jennifer Price witnessed the destruction in Kensington over the wknd, came out to vote to have her voice heard. @WHYYNews pic.twitter.com/lfX0KRYLja

— Peter Crimmins (@petercrimmins) June 2, 2020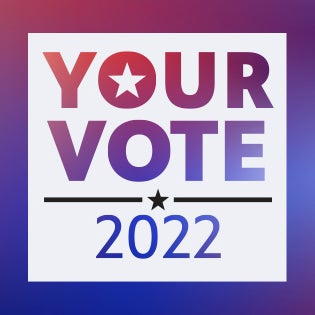 Your go-to election coverage
Kenney, Outlaw defend tear-gassing of protestors
Top Philadelphia officials are defending the police department's decision to use tear gas and rubber bullets against a large group of protestors who blocked traffic on I-676 Monday afternoon.
Protestors and reporters on the scene largely described the gathering as peaceful, including WHYY's Miles Bryan.
Just wanna emphasize here that protests I see are being totally peaceful.

— Miles Bryan (@miles__bryan) June 1, 2020
I was there. I thought cars were maybe coming. It was terrifying https://t.co/Swbqu1zwlY

— Miles Bryan (@miles__bryan) June 1, 2020

In a statement to press late Monday night, Philadelphia Police Commissioner Danielle Outlaw painted a different picture.
Outlaw said the crowd surrounded a state police trooper in his car and began rocking the vehicle back and forth. She also claimed that protestors hurled rocks at SWAT officers from nearby overpasses and that the crowd, at some point, "began rushing toward the officers."
"We have repeatedly assured our great communities that we will protect, preserve, and uphold every person's constitutional right to protest. However, we can not tolerate acts of violence and other criminal activity,"  Outlaw said in her statement. "Today's deployment of tear gas was a means to safely diffuse a volatile and dangerous situation, and restore order, when it became increasingly clear that other measures were ineffective in accomplishing that necessary objective."
Protesters told reporters that the police initiated the conflict, which started after peaceful protestors spilled onto the Vine Street Expressway.
Kenney, also in a statement, said that the presence of protesters on the highway was a danger to public safety.
"The use of tear gas during a demonstration is something that I never wanted to witness during my time as mayor," he said. "I'm deeply saddened that peaceful protests for such an important cause are being diminished by actions that threaten public safety."
"I want to assure the public that this was not a decision that anyone took lightly. It was made because we simply cannot condone behaviors that endanger the lives of others, like traversing an open highway," he added. "The officers on site were concerned about the safety of protestors as well as those who may be driving on the highway."
Death and mayhem overnight
A Philadelphia gun shop owner shot and killed a man who the owner said was among a group that had broken into the store.
Authorities say the shooting at the Firing Line Gun Range and Gun Store occurred around 4:20 a.m. Tuesday.
The shop owner told police he was staking out his store following an earlier burglary attempt and was monitoring a store security screen when he saw three or four men using wire cutters to break through the gate. The owner said he shot one of the men in the head while the man was inside the store, and the others then ran from the scene.
Police also say thieves are blowing up and stealing ATMs across Philadelphia.
Explosions were heard throughout the city overnight as at least ten machines were vandalized, mainly at neighborhood convenience stores and gas stations.
Police say the thieves usually set off explosive devices and made off with the cash. In other cases, they would steal just the machines.
WHYY is your source for fact-based, in-depth journalism and information. As a nonprofit organization, we rely on financial support from readers like you. Please give today.