PHOTO: Cottman Beverage celebrates renovations, re-opening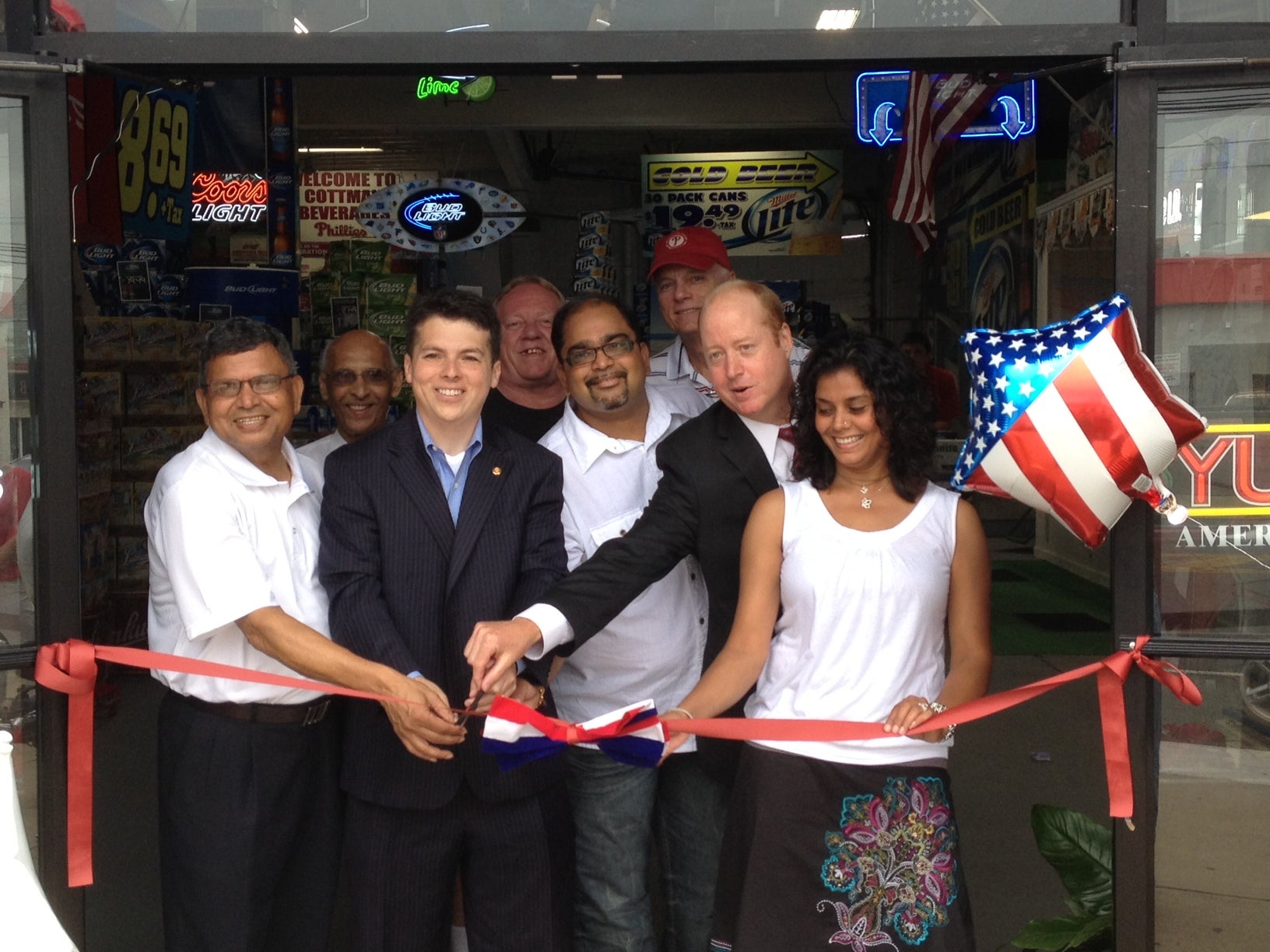 Celebrations started early last week for Cottman Beverage, which held its ribbon-cutting before July 4th festivities began.
The store at 7544 Frankford Ave. was closed for three years until new management took over to renovate the store and refresh the beverage selection.
Wednesday's ribbon-cutting ceremony with owner Vik Brahm and Pa. Rep. Brendan Boyle, D-170th, marked notable changes for customers. Aside from an enhanced selection of craft beers, the store also has more space over all, since the drive-thru has been removed.