Philly students get vaxxed at the zoo before heading back to school
The event is the first of its kind for the school district, but arrives after months of partnering with CHOP to organize other vaccination clinics around the city.
Ask us about COVID-19: What questions do you have about the coronavirus and vaccines?
The School District of Philadelphia partnered with the Children's Hospital of Philadelphia for a free Pfizer COVID-19 vaccine event at the Philadelphia Zoo on Tuesday.
The event is the first of its kind for the school district, but arrives after months of partnering with CHOP to organize other vaccination clinics around the city.
Sophia Collins, project manager with the PolicyLab, and co-creator of the Philly Teen Vaxx Ambassador Program, said the event was an attempt to "think outside of the box, to have fun … as a traction for 12+ kids to become vaccinated."
The event was open to everyone who is eligible for the vaccine, and included free admission and parking for the Philadelphia Zoo.
Kids between the ages of 12 and 16 have been eligible to get the Pfizer shot since May, but Collins said there are still a lot of kids they need to reach.
They intentionally chose to host the event in West Philadelphia. "We spend time looking at the demographic of Philly and see where there is the most need," said Collins.
Pennsylvania is seeing a rise of the delta variant across the state, and a stall in vaccination rates. According to the Philadelphia Department of Public Health, 37,972 kids between the ages of 12 and 17 have received their first dose so far. Right now, Philadelphia County is considered a "very high risk" area for unvaccinated people.
With the first day of school approaching, many parents and teens let out a sigh of relief after receiving the vaccine on Tuesday.
Raheem Dales, 15, from North Philadelphia, is going into 10th grade. He just received his first Pfizer shot at the zoo. He sat alongside his stepmother, Viola Dales, facing the bat sanctuary, for the duration of their post-vaccination rest time.
Raheem and Viola spent the day preparing for school: They bought school supplies earlier in the day, and the vaccine was their final stop.
At first, Raheem was hesitant to receive the vaccine. "I was like 'I don't really trust this,'" he said. "But [Viola] convinced me to come in. She said it's safe. She got it, everybody in the family got it," said Raheem.
Raheem's uncle, Pastor Verl Sewell, had COVID-19 this year, and experienced extreme symptoms. He was almost put on a ventilator, according to Viola.
"It really impacted us," said Viola, "that we could've lost family members that are so close to us."
Viola said she is concerned about the delta variant spreading among children in the state.
"With him returning to school so close, within two weeks, and they're going to be full-time, I just felt better to be protected, as opposed to not being," said Viola.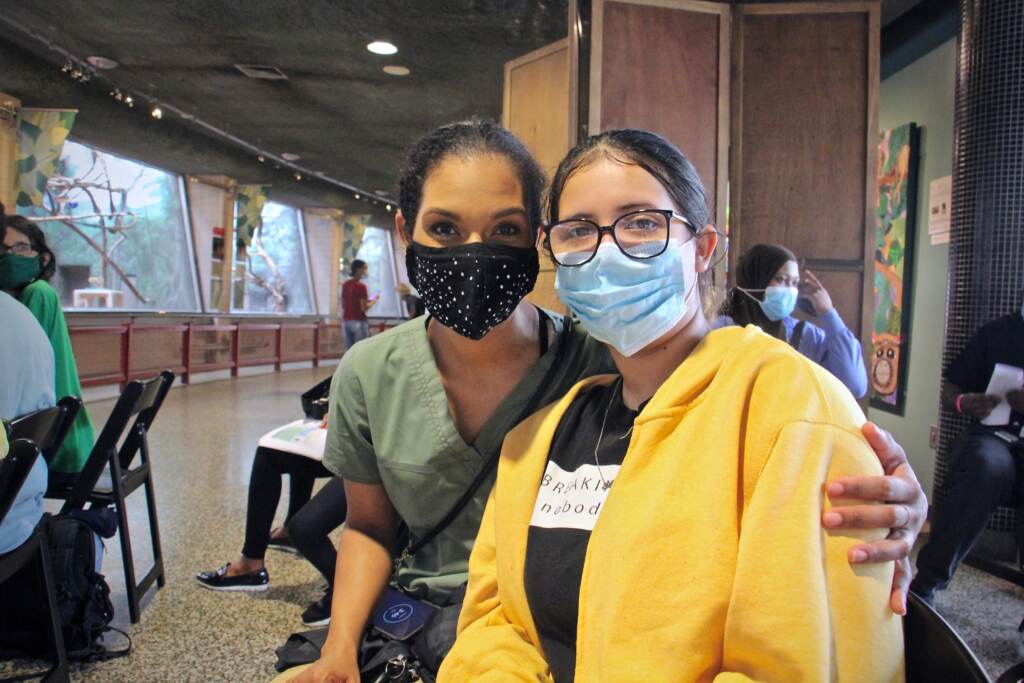 Rezana Lole was another parent waiting with her son, Franko Kika, in line for the vaccine.
Franko, 15, will be attending the Academy at Palumbo in South Philadelphia. He was also hesitant to receive the vaccine, but he said now, he feels ready.
"My mom got vaccinated, so I wanted to get vaccinated myself," said Franko.
Lole said for her, it's about building another layer of protection against the rising delta variant. "It's better to be prepared than sorry," said Lole.
Aleni Rivera, 13, heading into 8th grade, is excited to get the school year started. She's looking forward to attending concerts and school sporting events, with a stronger sense of safety.
"I know that my mother has [the vaccine], and when I go back to school I'll be healthy and good," said Aleni.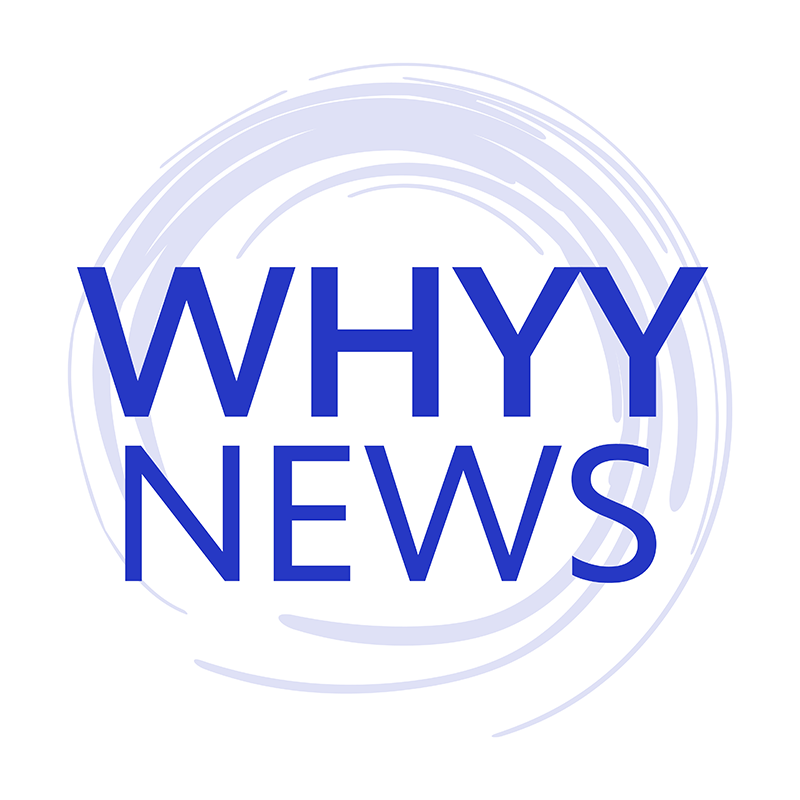 Get daily updates from WHYY News!
WHYY is your source for fact-based, in-depth journalism and information. As a nonprofit organization, we rely on financial support from readers like you. Please give today.