What parents and kids need to know about getting the Pfizer vaccine
The Pfizer vaccine is now approved for kids ages 12 and up. Here's what you need to know about how it works, side effects, and where to get the shots.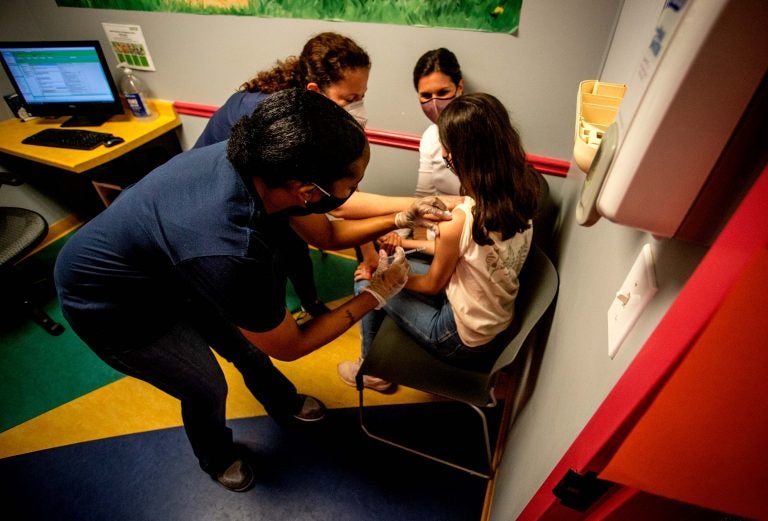 Ask us about COVID-19: What questions do you have about the coronavirus and vaccines?
The Food and Drug Administration and the Centers for Disease Control and Prevention have now both approved use of the Pfizer vaccine for children ages 12 and up.
What does that mean for tweens and teens in the Philadelphia area? Here's what parents and kids need to know.
What did the Pfizer clinical trials of 12 to 15 year olds find?
During the clinical trials, about 1,200 children received a placebo, while another 1,200 children received an active vaccine. None of the children who received an active vaccine contracted COVID-19, meaning they were 100% protected from infection.
How does the Pfizer vaccine work?
It triggers the body's immune response to make the protective proteins against the vulnerable part of the coronavirus molecule, the spike protein. Rather than giving a patient a whole particle of virus to make that antibody, this vaccine allows them to make that antibody by receiving MrNA — a "recipe" for how the body can make its own version of the spike protein — long enough to trigger an immune response, and then the MrNA leaves the system.
Is the vaccine safe for children?
Vaccine hesitancy among many adults is a concern throughout the U.S. More than 40% of parents of adolescents said they would not get their children vaccinated or would do so only if required by a school, according to a recent survey by the Kaiser Family Foundation.
But Susan Coffin, a physician in the division of infectious diseases at the Children's Hospital of Philadelphia, said the vaccine is proven to be safe for adults and children ages 12 and up.
This vaccine technology has been under development for 20 years and has supported the creation of vaccines that have been used for a number of years, like those for Hepatitis B and HPV.
"This has both short- and long-term safety in those adults who received it. We know people as young as 18 year olds have done very well with this vaccine over the course of many months, and we have great data from this trial saying the same is true in younger age groups," Coffin said.
While some people have concerns about how fast the vaccine has been approved, the FDA closely monitored the trials and engaged in significant deliberation before approval.
It is believed kids contract and get seriously ill from COVID-19 less frequently than adults. Why does my kid need the vaccine?
Experts believe young children spread the virus less often than adults do, but teenagers may transmit the virus as readily as adults.
Data does show that kids get COVID-19 less frequently than adults, and some health experts have said that kids are less likely to get severe illness from COVID-19.
But even though the numbers of cases, hospitalizations, and deaths aren't as high as adults, a significant number of kids have become sick with the virus. More than 2.6 million children in the U.S. who have tested positive for COVID-19 and 351 of them have died.
There's also a rare chance a child can get multi-system inflammatory syndrome, or MIS-C, which typically occurs after a child has recovered from a COVID-19 infection when the body's immune response is ramped up. Many MIS-C patients don't know they previously had COVID-19 because they were asymptomatic. The patient might not get symptoms for MIS-C until up to eight weeks after having the virus. MIS-C can cause serious gastrointestinal, heart, and neurological problems.
And children now account for 22% of new COVID-19 cases. 
"I think the impression children aren't getting coronavirus infection is not actually on the mark," Coffin said. "We actually know a lot of children have been getting infection, particularly more and more children are getting infection as we resume normal activities, particularly those critical activities for kids, going to school, having sports and after-school music events."
"So this is serious, and not something I would want to put any child at risk of having if I had an alternate approach, which would be to use a vaccine to prevent infection."
What side effects can the vaccine cause in children?
The 12 to 15 year olds in the clinical trials received the same vaccine dosage as adults and reported the same side effects. Common side effects are sore arms, fever, chills, or aches that are caused by a revved-up immune system.
Coffin said there's a 50/50 chance children might feel pain at the injection site, which typically dissipates within 24 to 48 hours. She advises parents not to schedule their child's vaccine right before a sports game or some other major event that will require a child to use their arm significantly.
Coffin recommends patients who have a history of allergic reactions to medication check with their physician before getting the vaccine.
Researchers also are still determining whether it's OK to give the COVID-19 vaccine together with other childhood vaccines.
Where can my child get the vaccine?
Pennsylvania
As of Wednesday, Pennsylvania had not announced its plan. However, vaccine providers in the state are being instructed to be ready for vaccination requests for people in this age group later this week.
On Tuesday, the Montgomery County Office of Public Health announced that the Pfizer vaccine will be available for people ages 12 to 15 at all county-operated clinics. Those under the age of 18 who wish to be vaccinated must be accompanied by an adult.
Registration is no longer required at any of Montco's clinics as walk-ups are also being accepted. A list of clinics can be found here.
County Commissioner Chair Dr. Valerie Arkoosh said the county has also had preliminary discussions about the possibility of voluntary school-based clinics.
Chester County officials have also announced plans to roll out the Pfizer vaccine for people ages 12 and up.
Starting on Thursday, May 13, the Chester County Health Department will offer the vaccine to the newly eligible group at its walk-in and drive-thru locations, no appointment necessary, at the following sites:
Exton Square Mall (former Sears store)
222 Exton Square Mall, Exton, PA 19341
Tuesday to Friday, 12 to 8 p.m.
Saturday and Sunday, 9 a.m. to 5 p.m.
Longwood Gardens overflow parking area (drive-thru)
1010 E. Baltimore Pike, Chadds Ford, PA 19317
Tuesday to Friday, 11 a.m. to 7 p.m.
Saturday and Sunday, 9 a.m. to 5 p.m.
Note: Parents and guardians must be present at the time of vaccination.
Appointments can still be made on the county's website. Health officials said they expect the vaccine will also be available for this age group at the area's pharmacies and doctor's offices.
In Philadelphia, the city's Department of Public Health is partnering with the Black Doctor's COVID-19 Consortium and CHOP to host four special vaccine clinics to encourage teens to get vaccinated, featuring music and opportunities to take vaccine selfies:
According to the city, young people are the least vaccinated group in Philadelphia. Appointments can be made online here.
Delaware
Delaware officials said the state will immediately offer the Pfizer vaccine to the new age group in public health clinics, and at new standalone clinics, with both walk-in service and appointments available by calling 1-833-643-1715.
The state's Division of Public Health will provide additional information soon when Curative clinics at Delaware Tech campuses will begin scheduling vaccination appointments for 12 and older as well.
A list of vaccine sites is available here.
New Jersey
New Jersey officials said Wednesday that once the CDC granted emergency use of Pfizer for adolescents, they would immediately become eligible to receive it wherever it is available. A list of clinics is available here.
WHYY's P. Kenneth Burns, Cris Barrish, and Kenny Cooper contributed reporting.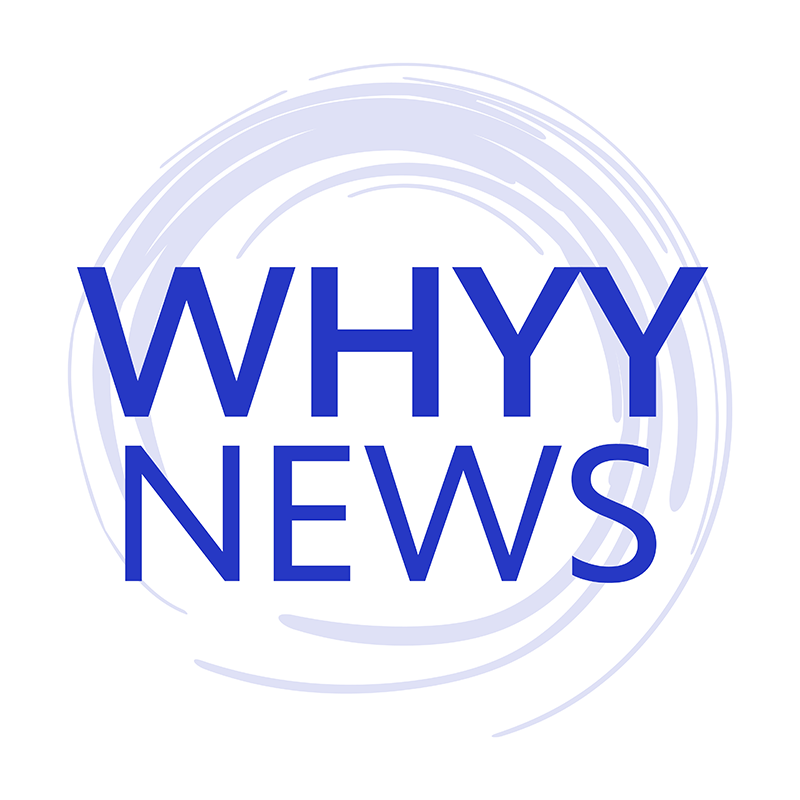 Get daily updates from WHYY News!
WHYY is your source for fact-based, in-depth journalism and information. As a nonprofit organization, we rely on financial support from readers like you. Please give today.