Philly selects finalists to plan pedestrian-friendly revamp of Ben Franklin Parkway
Three firms chosen from more than a dozen responding to a March request for proposals will move forward with a public engagement process for the redesign.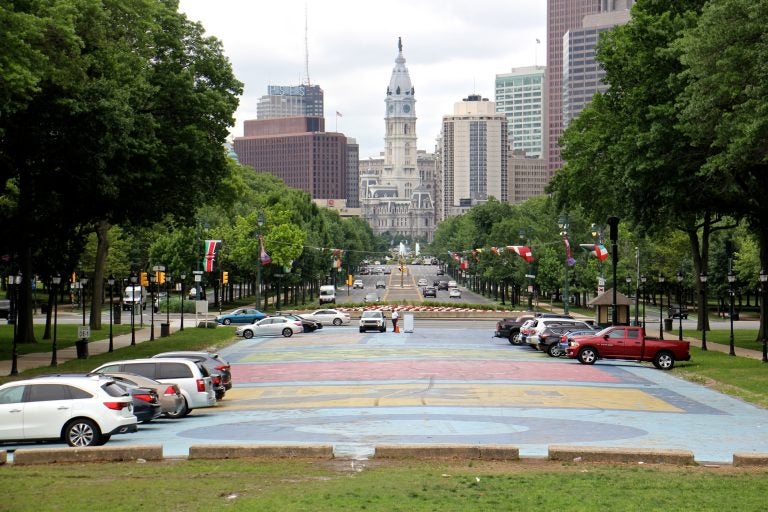 Philadelphia has selected three "world-class" finalists to develop plans for an overhaul of Benjamin Franklin Parkway that will prioritize permanent "pedestrian-centric" improvements to the iconic boulevard.
The city's Department of Parks & Recreation and Office of Transportation, Infrastructure, and Sustainability selected three firms out of more than a dozen that responded to a March request for proposals. The trio will move forward with a public engagement process preceding the selection of a final redesign plan.
"These three world-class design teams represent some of the most innovative contemporary approaches to climate-resilient, multi-modal urban transportation planning," said Deputy Managing Director for Transportation Mike Carroll. "We have the benefit of globally recognized leaders in transportation engineering and urban planning poised to share their best ideas for creating a livable, walkable Parkway for all."
All three of the finalists — MVRDV, the Design Workshop, and a joint proposal from DLANDstudio and DIGSAU — have worked on a range of projects around the world.
MVRDV is an acronym for the names of Netherlands-based architects and planners Winy Maas, Jacob van Rijs and Nathalie de Vries, who together run one of the largest urban design firms in that country. The company, which operates several international outposts, is currently engaged in a redesign of Communist-era buildings in Tirana, Albania, and the development of a unique "terraced" complex for a university zone in Shenzen, China.
The Design Workshop was founded in the 1960s by North Carolina State University faculty members and has since worked on projects in over 30 countries. The nonprofit has developed new master plans for locales ranging from downtown Aspen, Colorado, to the sixth-century archeological site of Petra in the Kingdom of Jordan.
Brooklyn-based design firm DLANDstudio has, meanwhile, partnered with DIGSAU, a Center City company. DLANDstudio, helmed by architects Susannah Drake and Sandra Chuck, has developed plans reimagining a tidal basin near the Jefferson Memorial in Washington, D.C., and a plan for parkland on a cap over the Bronx-Queens Expressway. The latter firm developed the Parkway's existing Pavilion & Garden at Sister Cities Park and a conversion of the former Strawberry Mansion reservoir into the "Discovery Center," an urban bird sanctuary and educational facility.
The city said it based the finalists' selection on the firms' experience, diversity, and "equity" of their proposals. The RFP process is managed by the Lindy Institute for Urban Innovation at Drexel University, and underwritten by the William Penn Foundation, which has also provided a nominal stipend to each firm.
The current design process is an outgrowth of the "More Park, Less Way" plan, which was launched 2013 and sought to implement a variety of efforts to improve pedestrian safety and enliven public space along the Parkway. Those included traffic-calming measures and the reuse of Eakins Oval as a pop-up park.
However, the improvements were described even by city officials as incremental and failed to address some deeper, longstanding issues — such as limited pedestrian access to the city's famed Art Museum and an underwhelming surface parking lot that dominates much of the Oval. The city's new planning process hopes to directly and permanently address some of those shortcomings.
"Philadelphia has this incredible opportunity to reimagine pedestrian connections throughout the Parkway," Carroll said.
But Dena Driscoll, from urbanist advocacy group 5th Square, said her organization was already concerned about the city's willingness to make some of the design changes needed to accomplish that goal.
Driscoll cited the recent failure to close Martin Luther King Drive, which interlocks with the Parkway, to vehicular traffic permanently despite a successful pilot program during the pandemic, and she said her group was pushing for any redesign to prioritize closure of outer traffic lanes and prioritization of transit access while avoiding any additional infrastructure for cars.
"We have seen how quickly the open streets project on MLK was returned to car drivers, revoking access from Philadelphians longing for safer and people-focused streets," she said. "We need to put the 'park' back on the Ben Franklin Parkway and prioritize people over car traffic."
The three finalists will now move on to a five-week-long "Parkway Ideas Workshop" engagement process that will include an introductory in-person and virtual panel outside the Art Museum on June 9.
The three teams will hold a final public presentation at the Barnes Foundation on the Parkway on July 14 to present conceptual ideas, and the city will later select a winning plan.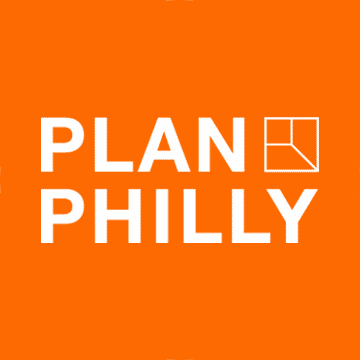 WHYY is your source for fact-based, in-depth journalism and information. As a nonprofit organization, we rely on financial support from readers like you. Please give today.