Philly POPS for Christmas, Kwanzaa on the Square, and holiday cheer at Tinsel in this week's Things To Do
Listen
4:42
Celebrating the season, whatever your holiday tradition, is still possible thanks to outdoor events and activities hosted online. If you do choose to go out, wear your most festive Christmas mask as COVID-19 mandates still require them. If you're heading to an outside event, be mindful that capacity limits mean planning as far ahead as possible.
Tinsel time
The newest Philadelphia holiday landmark, Tinsel, regroups this year with outside seating but with the same seasonal drinks served in Christmas ornaments. The so-called "streetery" incorporates nearby restaurants Finn McCools, Sueno and Go Popcorn, which will also be decked out in lights, bows, and Christmas-y kitsch. Patrons can order from Sueno's menu while enjoying drinks outside at Tinsel that includes favorites like Christmas in a Cup, Tinsel's Snowglobe and Through the Candy Cane Forest. There's also a snow-making machine and photo-ops with Christmas-themed installations, including Santa himself and a giant gingerbread man. 
Tinsel Christmas Pop-Up
112 S. 12th St., Philadelphia
Monday – Friday 4 p.m. – 11 p.m., Saturday and Sunday, noon to 11 p.m.
Through Dec. 31
Christmas POPS
The Philly POPS have a Christmas gift for everyone – a virtual concert featuring "Hamilton" star Mandy Gonzalez with POPS music director/principal conductor David Charles Abell, trumpeter/artistic director for jazz Terell Stafford, and pianist Charlie Albright along with some special guests. The hour-long concert includes physically distanced performances with The Philadelphia Boys Choir, The Philly POPS Festival Chorus and The African Episcopal Church of St. Thomas Gospel Choir. The concert, filmed at Wilmington's Grand Opera House includes holiday standards like "Hallelujah," "Do You Hear What I Hear?" and "Have Yourself a Merry Little Christmas" and is available on demand. 
"A Philly POPS Christmas: Spectacular Sounds of the Season" Virtual
Through Jan. 1
Free
Winter fest
The Winterthur Museum is honoring the season via a Yuletide celebration that goes through the New Year, with house tours, fire pits, a light show and a children's tram ride to the enchanted woods. Winterthur was once H.F. duPont's holiday home, and the tradition of lavish decorations and a welcoming atmosphere prevails today. Tickets for Christmas Day are few, and capacity limits are in place for events throughout the New Year, so reserve your tickets early. 
Winterthur Museum Yuletide
Winterthur Museum, Garden and Library
5105 Kennett Pike, Winterthur, Del.
Admission $6 – $20, some special pricing depending on event
All traditions welcome
Everyone's holiday traditions are different and the National Museum of American Jewish History acknowledges that. Their annual event "Being __ at Christmas" moves online with a live music performance by Alex and the Kaleidoscope and ones by Beatbox Dads and Ladino (Judeo-Spanish) singer Sarah Aroeste. The celebration includes family-friendly arts and crafts activities with the Portside Art Center and a mindfulness session with Asia IrgangLaden of Purposeful Parenting.
"Being ___ at Christmas"
Virtual
Friday, Dec. 25, 10 a.m.
Donation-based
Kwanzaa outdoors
It's time to light the kinaras and enjoy the Kwanzaa. Kwanzaa is a seven-day celebration of cooperative community and unity among African Americans based around harvest festivals with roots on the African continent. The African American Museum in Philadelphia hosts their annual two-day celebration at Franklin Square this year with a live drum circle, artwork, a procession, and a talk about Kwanzaa's origins and meaning.
Kwanzaa Weekend at Franklin Square
200 N. 6th St., Philadelphia
Saturday, Dec. 26 and Sunday, Dec. 27, 1:30 p.m. – 5 p.m.
Free with registration
Keep checking in with"Things To Do" as we continue to provide our picks for entertainment during the industry's COVID-19 hiatus. Please consult our coronavirus updates to keep up with the latest information regionally.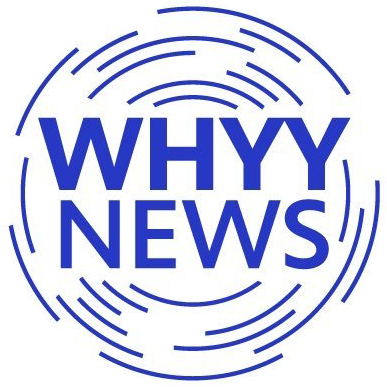 Get daily updates from WHYY News!