Philly police arrest nine men in connection to series of retaliatory shootings
Updated at 8:55 p.m.
Police have arrested nine men allegedly responsible for a series of retaliatory shootings that took place between 2016 and 2020 in West and Southwest Philadelphia.
Investigators with the Philadelphia Gun Violence Task Force used surveillance footage, evidence culled from social media, and witnesses to make the arrests and clear 19 shooting incidents, including three homicides. Authorities believe the shootings were fueled by an ongoing feud between a pair of rival gangs in the area.
A total of 29 people were injured or killed during these incidents, including 15-year-old Rasul Benson, who was fatally shot in October 2018 outside of a gas station on West Passyunk Avenue, and 17-year-old Nasir Livingston, who was shot on the 2700 block of Dickinson Street in December 2017.
Shawn Best, the third murder victim, was killed on the 1000 block of South 49th Street in July.
"We may not solve the shootings today, but they will be solved. We're gonna use every resource available to us," said Assistant District Attorney William Fritze during a news conference on Thursday.
The ongoing investigation has targeted a total of 15 men.
On Thursday, police arrested four men — Haneef Wilkins, Eric Woodard, Aquil Collins and Javaun Parris — on the street.
Five individuals, whose names have not been released, were already in custody.
Authorities say six more men with connections to the shooting — Yameen Mofield, Saheem Tart, Carlos Bristow, Hyfese Richardson, Kameron Purnell, and Walik Grant — remain at large.
The group faces charges of murder, attempted murder, conspiracy, and firearms offenses.
Tatiyana Bland was also arrested Thursday for allegedly tampering with evidence while police were executing one of the arrest warrants, said a spokesperson with the Philadelphia District Attorney's Office.
Bland is not believed to have played a role in any of the shootings part of the joint investigation.
The arrests come as gun violence continues to surge at historic levels and police struggle to make arrests in both fatal and non-fatal shootings.
More than 500 people have been shot so far this year — fatally or non-fatally. And the city is on pace to set a new single-year record for homicides.
Against that backdrop, anti-violence activists called Thursday for more resources for violence intervention and prevention programs, saying law enforcement is just one part of the solution for reducing the bloodshed.
Bishop James Darrell Robinson, who leads Yesha Ministries Worship Center, said unity can go a long way towards solving the city's persistent gun violence program.
"As a community, what I'm asking, is that we get away from the blame game. Let's get away from that and let's come to the table," said Robinson.
City Councilmember Jaime Gauthier, perhaps the most vocal city lawmaker when it comes to gun violence, again called for people to pay more attention to what can be done before a shooting so that it potentially never happens in the first place.
"We need to connect young people to the services and support they need to get their lives on a different and better path. And with that in mind, I'd like to see our city be as proactive about approaching our gun violence epidemic from a public health perspective as it does from the law enforcement perspective, similar to the way we've addressed COVID-19," said Gauthier, whose district also contains the sites of many shootings in the task force's latest investigation.
Mayor Jim Kenney's latest budget proposal calls for $18.7 million in additional funding for the city's anti-violence efforts. Nearly $2 million of that total would go to a pair of violence prevention programs and a grant program designed to support community-based anti-violence groups.
If approved by City Council, the total investment into anti-violence programming during FY22 would be $35.5 million out of a $5.18 billion proposed spending plan — less than 5% of the $727 million the Kenney administration wants to spend on the Philadelphia Police Department.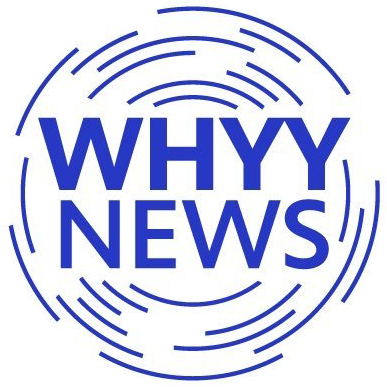 Get daily updates from WHYY News!
WHYY is your source for fact-based, in-depth journalism and information. As a nonprofit organization, we rely on financial support from readers like you. Please give today.