Philly police arrest man accused of sexually assaulting woman inside Macy's
Philadelphia police have arrested a man suspected of raping a 55-year-old woman inside the Center City Macy's store over the weekend.
Jaleel Uqdah was taken into custody early Wednesday morning at his West Philadelphia home thanks to a tip and surveillance footage from Macy's, SEPTA, and local businesses, said Capt. Mark Burgmann, who leads the Special Victims Unit.
"We're breathing a sigh of relief that we got him off the street," Burgmann said.
Uqdah is charged with rape, sexual assault, aggravated assault, robbery, and other offenses. He remains in custody.
In a statement, District Attorney Larry Krasner said his office will "vigorously and justly prosecute" Uqdah, who is separately facing burglary and theft offenses.
"Our prosecution of Mr. Uqdah will also say that women must be safe from similar crimes in the future," he said.
The District Attorney's Office will seek to hold Uqdah without bail because of the "extreme danger he presents to the community."
Police say the attack happened between 11:30 and 11:40 a.m. on Feb. 21.
Investigators believe Uqdah waited in a third-floor bathroom stall for up to 20 minutes before jumping into the victim's stall, dragging her out of it, and sexually assaulting her.
Burgmann said Uqdah allegedly coerced the woman while holding at least three wooden kitchen skewers.
"I think he threatened to stab her in the neck with those," Burgmann said.
Surveillance footage allegedly shows Uqdah fleeing the store on foot and boarding SEPTA's Market Frankford Line at 13th and Market streets at approximately 11:45 a.m., according to police. He then exited the SEPTA station at 52nd and Market streets at approximately 11:54 a.m.
From there, he hopped on a bus to 52nd Street and Girard Avenue.
Police got a tip Tuesday night that, combined with the surveillance footage, helped lead them to Uqdah.
"It was definitely the key to the case," said Detective Vincent Strain of the video evidence.
Inside his Carroll Park home, officers recovered one of the wooden skewers Uqdah is accused of using during the alleged assault, as well as some of the clothing surveillance footage, captured him wearing the day of the attack, said Burgmann.
A spokesperson for Macy's said Wednesday the retail company was "pleased to learn" of Uqdah's arrest.
"We are committed to ensuring that all of our customers and colleagues are treated with respect and dignity and can safely enjoy their shopping experience. Our hearts continue to go out to the victim and her family," said Carolyn Ng Cohen in a statement.
Since Sunday's attack, the store has placed security outside of the third-floor restroom where the attack happened, as well as "visible day porter housekeeping coverage for both men's and women's restrooms," said Ng Cohen.
The company is also considering long-term security measures at the Center City store.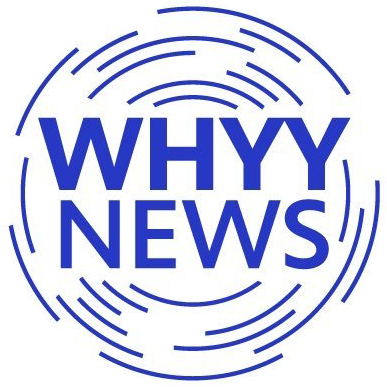 Get daily updates from WHYY News!