Philly Fighting COVID vaccine partnership put city 'at great risk,' says inspector general
Philadelphia's inspector general said the Health Department ignored numerous red flags that could have avoided the scandal, yet stopped short of recommending sanctions.
Listen
1:09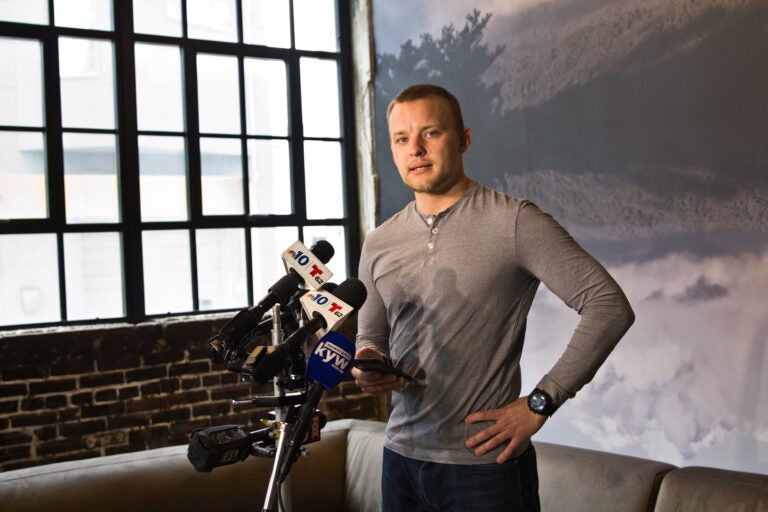 A city investigation into the Philly Fighting COVID scandal found the Philadelphia Department of Public Health ignored serious red flags when it provided vaccines to a 9-month-old startup with limited health care experience.
Despite that, the report from the Office of Inspector General does not sanction the department in any way.
Inspector General Alexander DeSantis wrote that the department had substantial evidence pointing to PFC's deficiencies, and concluded health officials placed the city "at great risk" by setting that information aside — even in the interest of expediently vaccinating more people.
"It's not so much about misconduct as it would be in a traditional IG investigation," said DeSantis on Monday. "I don't think it's an investigative agency's place to opine on who or may or may not be the best leader for a department."
The report was ordered by Mayor Jim Kenney after the city's relationship with Philly Fighting COVID imploded. The ill-fated partnership with the fledgling startup group deepened distrust in the city's vaccination distribution process and led to national embarrassment.
Among the report's findings: the Health Department was aware that the organization had a flawed testing process, poor community relationships, lost demographic information, and critical staff turnover, even as it continued to give the group more responsibility.
The report paints a chronological narrative of the city's relationship with Philly Fighting COVID and its CEO Andrei Doroshin, relying on dozens of interviews, source documents, and media reports, including a series of investigative articles from WHYY News and Billy Penn. (Doroshin did not participate in the investigation, according to DeSantis.)
In its conclusion, the report absolves Health Commissioner Thomas Farley of any neglect or wrongdoing, describing him as disconnected from the decisions that led to PFC's ascendence, but also, ultimately, as the voice of caution within the department.
Mayor Jim Kenney on Monday defended his top doctor, while acknowledging that his disconnect from the vaccine process was a mistake. "I know that Tom Farley fully understands that, and I know that he is now fully connected and informed," Kenney said.
The report leaves many unanswered questions. While it states that entrusting the group "placed the city at great risk," it stops short of detailing how — or who was at fault.
DeSantis was not able to conclude whether the city could have reasonably partnered with any of Philadelphia's major medical institutions in lieu of PFC, reporting a "lack of clarity" about whether the Health Department engaged with outside health care providers and medical institutions about vaccine distribution.
On Monday, he stressed that more evidence would likely come to light and noted there are a number of ongoing parallel investigations by other civil, criminal, and regulatory agencies.
Early red flags: Testing complaints, bungled data collection, and  an unprofessional attitude
Philly Fighting COVID was supposedly selected by the Health Department to run the mass vaccination clinics at the Convention Center because of its proven track record as a testing partner. Yet the report found PFC's testing operations were plagued with complaints, public relations snafus, and insufficient data collection, which the city knew about as it deepened its relationship with the group.
This finding stands at odds with Farley's claim that there had been no warning signs about the group's testing work.
As a testing organization, PFC was at times unreliable and disorganized, the report found. In at least one case, PFC failed to inform a test recipient of a positive COVID-19 test result, leading to "significant COVID exposure at her workplace and necessitated an immediate shutdown by her employer."
Unknown until now: There were early warnings of discord between the fledgling startup and the Health Department dating back to September, when PFC partnered with the South Street Headhouse District for a pop-up testing site in Society Hill without city approval. Told the wealthy neighborhood did not meet the group's contract requirements for testing in underserved areas, and that there wouldn't be any reimbursement for costs, the city pulled the plug. Doroshin was reportedly "frustrated" by the move — and made public social media posts criticizing the decision. The snafu was smoothed over with the help of Councilmember Mark Squilla.
The report also found significant discrepancies in PFC's data, at least some of which were known about by health officials before the vaccine partnership began.
Philly Fighting COVID repeatedly claimed to have provided more than 20,000 COVID-19 tests, but city investigators found it tested just under 16,000 people. PFC also regularly struggled to submit timely and complete invoices for its contractual work, according to the report.
Farley himself had reported concerns about the group's failure to collect demographic information. PFC only furnished demographic data for 32% of all tests conducted, according to Inspector General DeSantis — the "lowest reporting percentage by a significant margin" compared to other testing contractors."
Losing that demographic data not only opened the door to potential racial inequities, it was also a breach of contract. According to the contract signed by Doroshin in August 2020, his group was required to send this info to the city Health Department every week.
Doroshin himself had a bad reputation among Health Department staffers, the report states. He was described as unprofessional and aggressive with respect to payment turnaround. Some city staff suspected this to be indicative of a lack of financial stability within the PFC business organization.
Apparently, none of this information made it to the staffers in the same office who were responsible for deciding who hands out vaccines and how much they get. The report found there was no formal communication between the COVID-19 containment unit and the disease control unit, which helped facilitate providers' applications for vaccines through the CDC.
Health commissioner called 'disconnected and uninformed'
The report alleges the Health Department was aware of Philly Fighting COVID's internal dysfunction long before it formally cut ties with the group on Jan 25.
Among the most startling red flags documented in the report was that PFC's chief medical officer resigned just days before the group was scheduled to operate the city's first mass clinic. While PFC was able to secure a new doctor whose license number and credentials checked out, it was irresponsible of city officials to disregard such a significant change, the report notes.
Farley claimed he wasn't aware PFC had established a for-profit arm called Vax Populi in early December, and that he didn't find out until reporters began asking questions in late January.
But when the chief medical officer quit the organization on Jan. 4, it was over concerns about the group's legal status — and he subsequently urged city health officials "to conduct deeper vetting of PFC and Doroshin, expressing concerns about the firm's stability and leadership," the report found. DeSantis explained that Deputy Commissioner Dr. Caroline Johnson dismissed these concerns because it wouldn't have been illegal for the city to contract with a for-profit entity.
Four days later, the Health Department presented PFC as a partner in the city's first mass vaccination site at the convention center.
Soon after, WHYY News and Billy Penn reported officials were already distancing themselves from the partnership over the bungled rollout of the first COVID-19 vaccine pre-registry, as questions also surfaced about PFC abandoning its testing contract obligations in favor of for-profit vaccine distribution.
The report repeatedly notes, but does not criticize Farley for being "disconnected and uninformed" about his department's relationship with PFC, even as the group's reliability came into question among his top staff.
City should have had a formal contract, inspector general says
Rather than face scrutiny, Doroshin was continually given unprecedented access.
The 22-year-old CEO secured a seat at the highest rung of the city's vaccination distribution process simply through his "persistent interest" and a lack of protest from top health officials, the report found.
Some Health Department staff invited Doroshin to sit among the 30 members of the city's Vaccine Advisory Committee because they "believed that including a medical novice like Doroshin would help him to learn more about the vaccination field."
Former Deputy Health Commissioner Johnson and her staff rejected an early Doroshin proposal for a stadium vaccination clinic as "grandiose," per the IG report, so Farley was confused when Johnson approved Doroshin as the vaccine provider for the Convention Center. Johnson reportedly told Farley they clinics would serve as a sort of "test" to determine whether the young group was up for the task.
In defending why there was no formal agreement in place with PFC for these clinics, health officials have often noted the city does not hold contractual relationships with most of its vaccine providers — COVID-19 or otherwise.
This was not just another vaccine provider relationship, Inspector General DeSantis noted. The city provided vaccines to Philly Fighting COVID to accomplish its own policy goal — vaccinating unaffiliated health care workers — and therein used the group as an "instrument of their department."
In this instance, DeSantis said, it would have been more appropriate to have a contract in place, and the vetting process required therein would likely have brought the non-profit/for-profit distinction to light. Absent any such process, the city wasn't even aware if it was dealing with Philly Fighting COVID as a partner, or Vox Populi, the report found.
The inspector general recommended additional safeguards be put in place when choosing vaccination contracting partners in the future. Philadelphia City Council recently passed a bill requiring the Health Department to provide advance notification before signing contracts with community vaccine clinic operators. The bill also mandates the department regularly publish vaccine distribution and demographic data online.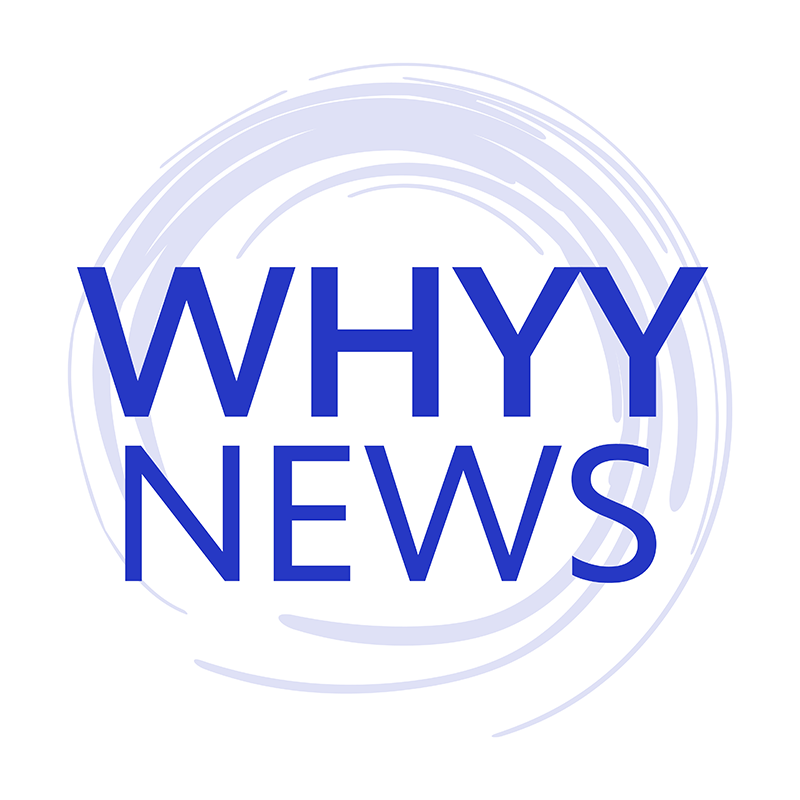 Get daily updates from WHYY News!
WHYY is your source for fact-based, in-depth journalism and information. As a nonprofit organization, we rely on financial support from readers like you. Please give today.