Philly Fighting COVID provided at-home testing to Bobby Henon's family
The Philadelphia Councilmember had been one of the start-up's most vocal supporters in City Hall. Henon's office confirmed the home visit by PFC staffers.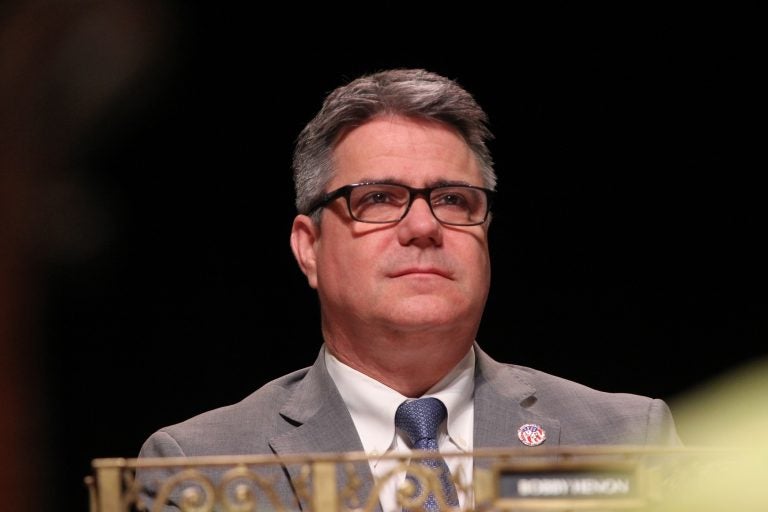 Ask us about COVID-19: What questions do you have about the current surge?
Late last month, Philly Fighting COVID abruptly shut down a string of testing sites with little notice to focus on a vaccination program that imploded this week amid allegations of misconduct.
The sudden pivot left many city residents who expected to get tested high and dry, and sent up flags about the organization's trustworthiness. But Councilmember Bobby Henon, one of the start-up's most vocal allies in City Hall, didn't seem concerned.
Even after more scandalous allegations about the organization emerged, Henon stuck by it, saying Tuesday that the group seemed to be doing "a good job."
Unknown when his comments were first reported was that Philly Fighting COVID had done a personal favor for the Northeast Philadelphia lawmaker — just as PFC was actively seeking city approval to roll out a vaccination clinic its leader believed would make him millions.
PFC staffers made an unusual at-home visit to provide private testing services to three members of Henon's family during the last week of December.
The councilmember's office confirmed the visit, indicating that his relatives had a "medical need" for COVID testing.
"These family members needed to obtain an immediate appointment and they attempted to access testing at other locations without success," said Henon's chief of staff, Courtney Voss.
The family, she said, had initially set out to visit a community Philly Fighting COVID testing site earlier that day to get swabbed. When they arrived, it was closed. "At that point, Philly Fighting COVID offered to send testing staff to the Councilman's residence to provide the tests," Voss said.
Henon himself did not partake in the concierge testing, nor has he been vaccinated by the group, according to Voss.
Shortly after Voss confirmed those details to WHYY News and Billy Penn, Henon threatened legal action against reporters and the news outlet if it published "my family's medical information," claiming the information is "private and protected under federal and state law."
HIPAA privacy laws prohibit medical providers from sharing personal patient information, but do not apply to individual citizens.
PFC asked building trades unions to build vax clinics
The Philadelphia Health Department cut ties with PFC on Monday over concerns about transparency and data privacy. But Henon stood by the 9-month-old start-up until other revelations came to light.
"It's kind of odd that they are in this position when they were doing such a good job, and I hope it gets worked out," Henon told the Philadelphia Inquirer on Tuesday.
Philly Fighting COVID CEO Andrei Doroshin later admitted leaving his clinic last weekend with a handful of spare vaccines and administering them to friends. Doroshin initially dismissed allegations about taking vaccines as "baseless" before his sudden confession on national TV Thursday morning. Claims of impropriety and malpractice within Doroshin's organization also came to light in a WHYY News and Billy Penn investigation.
City Council on Thursday advanced a resolution calling for hearings into the debacle, and in an email exchange, Henon said his office is now working with other councilmembers to seek answers about how it unfolded so quickly.
"Running an effective testing and/or vaccine clinic" — which Health Commissioner Thomas Farley still maintains the group did — "does not absolve Philly Fighting COVID of their responsibility to operate with transparency and accountability," Henon wrote in an email.
Henon's office said it first engaged with Philly Fighting COVID last spring to partner on testing sites in the councilmember's 6th District, which suffers regular spikes in case counts, according to city data. Voss noted that the office also coordinated with Vybe and the Mobile CPR Project from the University of Pennsylvania around testing.
When Philly Fighting COVID went to the councilmember's house to offer testing, the group was still working under a $190,000 city grant that financed its pop-up testing sites in various neighborhoods. PFC had not yet solidified its no-cost deal with the city to open a vaccination clinic — an agreement that was not under City Council's jurisdiction, according to Henon's office.
"The process used … to contract with or fund those organizations is one over which Council members have no control," Henon's office said in a statement. "The extent to which Philly Fighting COVID was operating in a transparent way and whether their leadership did anything wrong is a question that will be answered in the coming weeks and months."
Philly Fighting COVID's initial vaccine distribution vision included a partnership with the local stagehands union, Local 8 IATSE. That group is a member of the building trades unions, where Henon is a paid staffer with the Local 98 electricians union. (Henon is scheduled for trial this year on federal corruption charges related to that work.)
Victor Shugart, former COO of Philly Fighting COVID, in early October laid out operational plans indicating the group would work with the stagehands union to build mass vaccination clinics at stadiums.
"When it comes to our friends doing the operational labor, IATSE Local 8, they are resident experts for building event locations like this," Shugart said, noting that the union built the  COVID-19 emergency hospital at Temple University's Liacouras Center last spring. "And, we will be paying union rates," Shugart added, to laughter from the crowd.
IATSE is one of the unions that performs work at the Pennsylvania Convention Center, where Philly Fighting COVID leased space for its now-scuttled vaccination clinic. The union did not immediately return a request for comment.
Henon said his office did not coordinate any discussions between the Convention Center or city unions with PFC.
Others in city gov also showed early support
Henon's private testing arrangement — a near-impossibility for ordinary citizens — appears at odds with Philly Fighting COVID's early argument that the group closed testing sites due to low demand.
Kent Bream, a family doctor and medical director at the Sayre Health Center in West Philadelphia, said demand for testing spikes around holidays. Around Thanksgiving, others in the city had to wait up to four hours for a test, he said.
"The reality is, everyone who needs a test in the city of Philadelphia still cannot get a test," Dr. Ala Stanford of the Black Doctors COVID-19 Consortium had told City Council just weeks earlier.
Henon was not the only member of city government to show some support for Philly Fighting COVID.
At the Jan. 8 launch event for the PFC Convention Center clinic, Councilmembers Mark Squilla and Cindy Bass both spoke. According to Council President Darrell Clarke's office, the lawmakers were there at the invitation of Mayor Kenney, who also made remarks at the vaccine clinic opening.
And though the official City Council seal appeared on PFC's vaccine pre-registry site, there was no formal permission given, Clarke's office said. Before the city disavowed the Philly Fighting COVID registry and rolled out its own, the site was promoted by both Henon and Councilmember Brian O'Neill, who also represents Northeast Philly.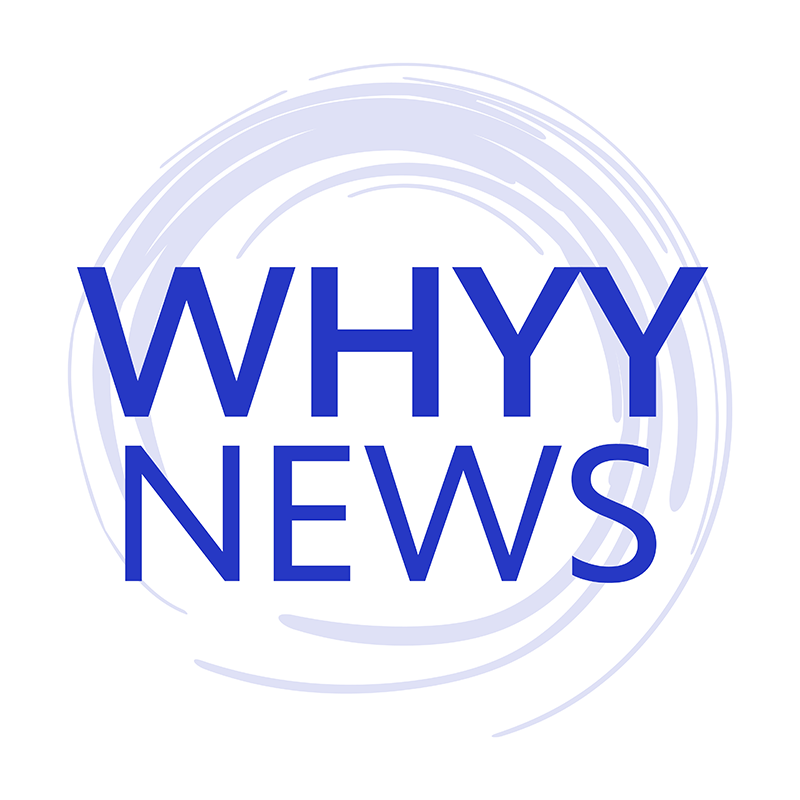 Get daily updates from WHYY News!
WHYY is your source for fact-based, in-depth journalism and information. As a nonprofit organization, we rely on financial support from readers like you. Please give today.