Philly families search for a safe place to stay as city quarantine hotel rooms go empty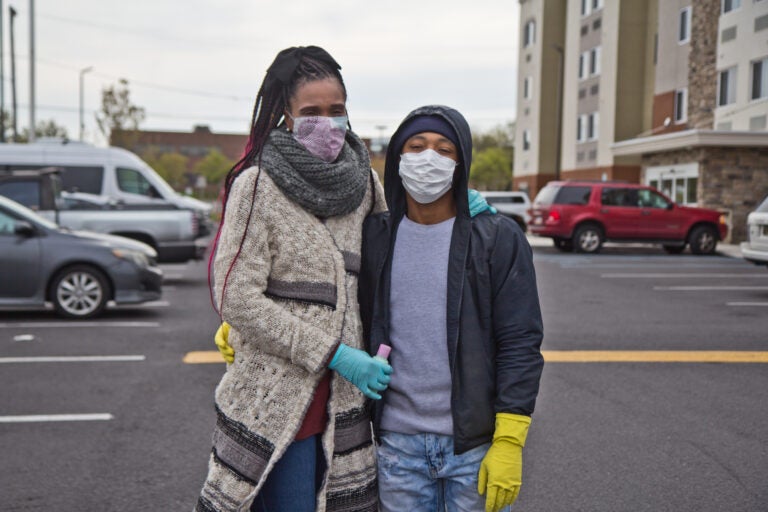 Are you on the front lines of the coronavirus? Help us report on the pandemic.
Jalisa McCall says she'd rather risk death than have her children spend another night on the streets. The homeless mother of five has spent weeks trying, unsuccessfully, to find a spot in Philadelphia's homeless shelter system.
"Every time I call, I get transferred to about 14 people and then the phone hangs up. And no one calls back," said McCall, whose last permanent address was in the Port Richmond neighborhood. "They're saying they have no beds. Unless you have COVID-19, you can't get placed anywhere."
McCall and her family have been staying at a hotel outside of the city for days, in a room paid for with money lent by a mutual aid group. On Wednesday, that money will run out and all seven will return to living in a vehicle.
A house cleaner before the shutdown, McCall said she is severely immunocompromised, meaning that contracting COVID-19 would be a virtual death sentence. Still, she says she would even risk taking a room at the Holiday Inn Express, a hotel converted by the city for use as a homeless quarantine site, if it means her family can weather the virus in isolation.
"I would rather not go there. But I'd do anything to keep us safe at this point. I would accept it," McCall said of the hotel.
Much of the 13-floor city-leased Holiday Inn is empty, city officials say. Roughly two-thirds of its 150 rooms were unoccupied last week even as shelters turned away people like McCall. The empty rooms are due to the city facility's admission policy: It is only open to people who have tested positive for COVID-19 or were awaiting test results.
And families aren't being admitted at all. When city officials reconfigured the Center City hotel as a quarantine site last month, they made accommodations for short-term stays for homeless individuals that had contracted the virus, not children and their parents.
"The quarantine site at the Holiday Inn Express is not homeless housing," Philadelphia Director of Homeless Services Liz Hersh said in an email. "It is also not suited for families."
In addition to the Holiday Inn, the city has also opened two other quarantine sites with the goal of providing a safe place to people who cannot shelter at home, but those two are designed for first responders and do not currently accept homeless individuals.
That leaves McCall, and many other homeless Philadelphia families, caught between a rock and a housing safety net that is strained even during the best of times.
Office of Homeless Services officials could not say exactly why McCall or other homeless families had been turned away from the homeless intake hotline, suggesting they may have been given information "in error."
While a small percentage of family beds are still available, the OHS director said, she also acknowledged that citywide shelter capacity is down roughly 10% overall as operators have less bed space to encourage social distancing. 
But Sterling Johnson, a tenant rights lawyer and housing advocate, said that even with those regulations in place, a quarantine facility where a family could stay in their own room would likely be safer than a shelter, where groups of people share collective spaces.
"There are families in the city that need a space to isolate. I don't think putting families into a shelter that has probably already had COVID cases is the right thing to do," Johnson said. "They should be putting families in hotels."
Although Philadelphia does provide separated shelter space for families, Johnson said most facilities still featured "congregant settings" with high potential to become hotspots for coronavirus infections.
He pointed to reports of COVID-19 ripping through similar facilities in other cities, in spite of social distancing precautions.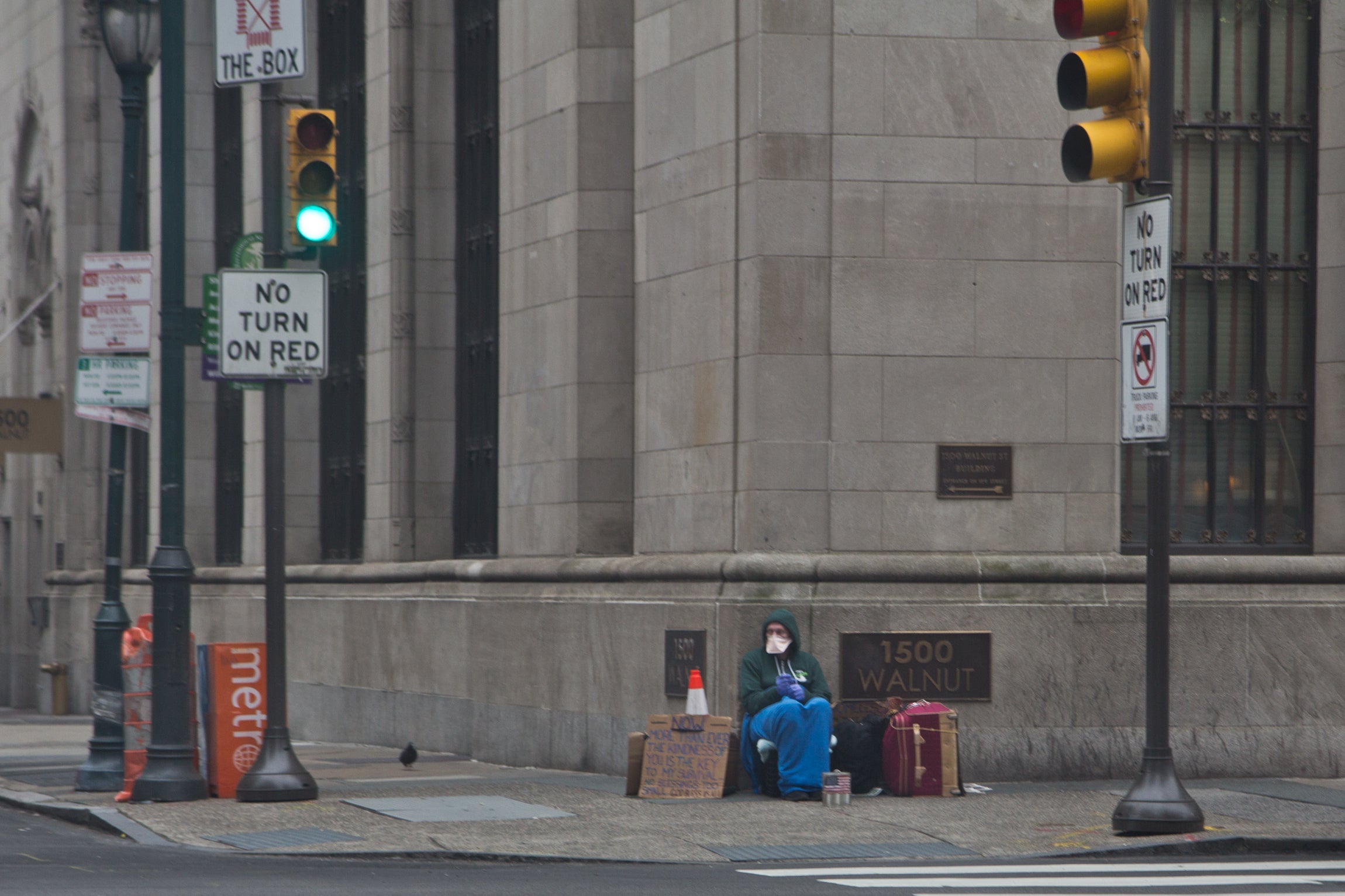 Johnson said between the city's three existing quarantine facilities and applying emergency housing funding available through the Federal Emergency Management Agency, the city could be doing more to help homeless families.
"They should leverage federal money to expand categories to provide safety at least for the next 30 to 60 days," he said. "This is a real opportunity for the city to be helping families. And they're not doing it."
City officials said they are "actively pursuing" FEMA General Assistance and Community Development Block Grant funds. But Hersh explained that the city's broader approach to homelessness during the COVID-19 crisis was inextricably tied to the immense demand for affordable housing in Philadelphia and the need to carefully allocate fundamentally limited resources.
"We have had people come from California and NYC because they heard erroneously that they could get a hotel room in Philly for being homeless," Hersh wrote, in an email. "This is not true."
Philadelphia Managing Director Brian Abernathy, last week, also described fears the Holiday Inn could become "an ad-hoc shelter." But he also acknowledged there was still "plenty of room" at the hotel even after two weeks of operation. He hinted that the city might reevaluate admission policies going forward.
"I do think we need to review those protocols and I will be updating accordingly," Abernathy said.
Those talks were still ongoing as of late Monday, Hersh indicated, suggesting the city might broaden the scope of homeless quarantine efforts.
"We are working cross-departmentally to identify additional cohorts of people vulnerable to infection and serious illness who are unable to quarantine at home and would be candidates for the quarantine site," she said.
Beyond that, the city offered few specifics. Yet the clock continues to tick for many homeless families.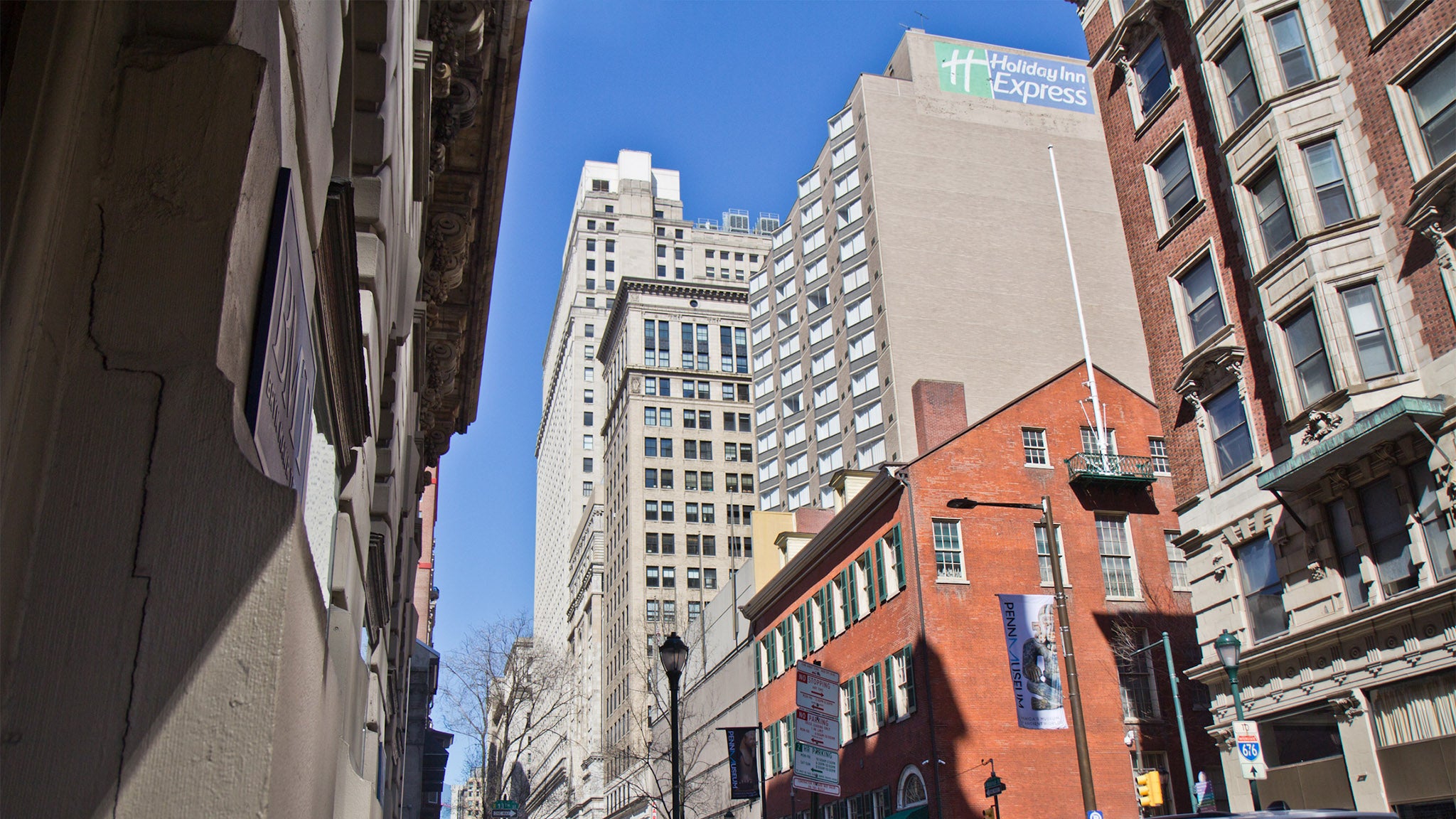 Zoe Erskine, a homeless mother of an eight-month-old, was also put up in a hotel room by the same mutual aid group. Her money will run out in 10 days, but she too was rebuffed by the city's homeless intake hotline.
"I've been calling every day since March, non-stop," she said. "They always say they're at capacity."
Although her boyfriend is still earning money at a warehouse job that was deemed essential, Erskine is out of work from her job at a temp agency. She worries about what she'll do for child care even if she does find a job, and where they'll be living even if they find another temporary place to stay by the end of the month.
"I want something permanent," she said. "Moving is too much for the baby."
Advocates, like Johnson, said it was important for the city to intervene before families land back on the streets.
"They should be providing a space for people before they're living outside," he said. "And families should be the highest priority."

WHYY is one of over 20 news organizations producing Broke in Philly, a collaborative reporting project on solutions to poverty and the city's push towards economic justice. Follow us at @BrokeInPhilly.