Philly DA Larry Krasner focuses on gun violence during second inauguration ceremony
During a virtual ceremony, Krasner committed to investing in violence prevention after a record-breaking number of people were murdered in Philadelphia in 2021.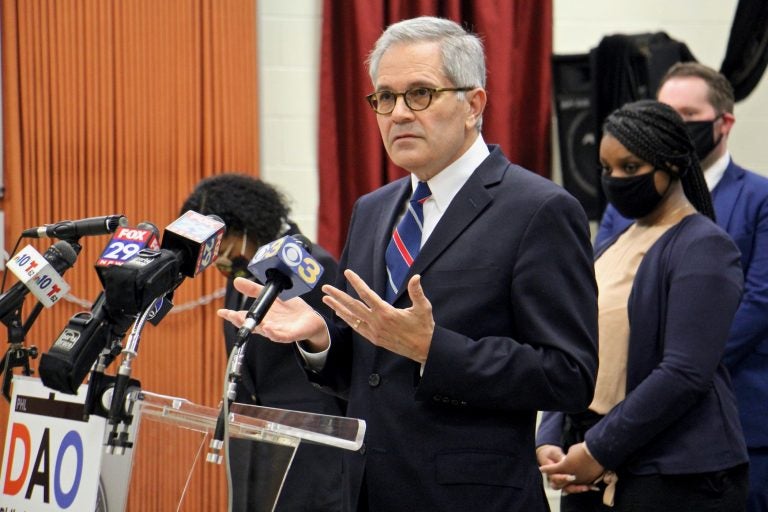 Philadelphia District Attorney Larry Krasner was sworn in for a second term on Monday morning, after cruising to reelection in a race that tested his progressive, anti-incarceration approach as gun violence and murders surged to a record high in the city.
"I am incredibly grateful for the enormous mandate that has been given to a movement for criminal justice reform and public safety," Krasner said during the virtual ceremony.
During his next term as the city's top prosecutor, Krasner said he will continue to invest in violence prevention, noting that the only true justice for families is to stop homicides before they happen.
"If the real justice is to have fewer victims in the future, to prevent the next victimization, then we should invest in prevention, which prevents the next victimization," Krasner said. "Because we already know from decades that traditional prosecution, that using punishment as the only tool in the toolbox has not fixed anything. In fact, in many ways it has made it worse."
Krasner added that his office has taken steps to support families of homicide victims, pointing to the CARES program, which offers grief counseling, helps with funeral arrangements, and provides other supports in the first 45 days after a homicide.
He also emphasized that the trauma from gun violence extends beyond the victim's family. When a shooting takes place, the whole block or neighborhood is affected, from the neighbors who walk by a crime scene on their way home to the children who witness violence and its aftermath from their windows.
For that reason, Krasner said, he will soon be announcing a new initiative aimed at supporting areas with high levels of gun violence.
"It will be an effort to heal, to address the trauma, to stop the hurt as best we can for the whole block, the whole area," Krasner said. "Not just that one family, but everyone who has been so terribly affected by this."
Krasner re-committed to serving as a progressive prosecutor, linking himself to a national movement and noting that similarly-minded prosecutors have been elected and reelected throughout the country.
"We believe in progressive prosecution because it makes us safer," he said. "That is and always has been the point. We believe that we need to focus on the most serious crimes and put less focus on the things that do not make us safer."
This approach, he said, leads to reinvestment in systems and services that can help cut down on gun violence.
"You stop burning up all that money on unnecessary incarceration of that group of people who don't need to be in jail," he said. "You can put money back into the mental health system that has been decimated by mass incarceration. Back in public schools. Back into the service professions and the treatment that are so essential. That is how we prevent the next victimization."
He said this approach also creates room for "intelligent enforcement," going after the opioid manufacturers, distributors, and retailers "who've done about all they can to destroy this city."
During the ceremony, Krasner called on partners throughout the city to invest in violence prevention.
"We did our little part in the DA's Office," he said. "We took a bunch of money that was taken from criminal activity and we invested it in community-based organizations," but that isn't sufficient.
"We need to work with you because $13 million is not $100 million, and $100 million by the government needs to be matched with $100 million from academia and $100 million from our corporate friends," Krasner said. "We need to take this seriously if we are actually going to do something."
He also called for more investment in forensic science and modern technology, like DNA and cell phone analysis, to solve shootings.
"Out of 100 shootings that happened in 2021, 83 of them went unsolved by police," Krasner said. "I cannot prosecute a case when no shooter has been identified and no shooter can be arrested."
Krasner starts his second term amid a historic surge in gun violence, which some critics blame on his progressive policies and approach. At least 562 people were killed by homicides in 2021, compared to 499 people the year before and 356 in 2019.
Homicide rates also rose in other U.S. cities after the onset of the pandemic.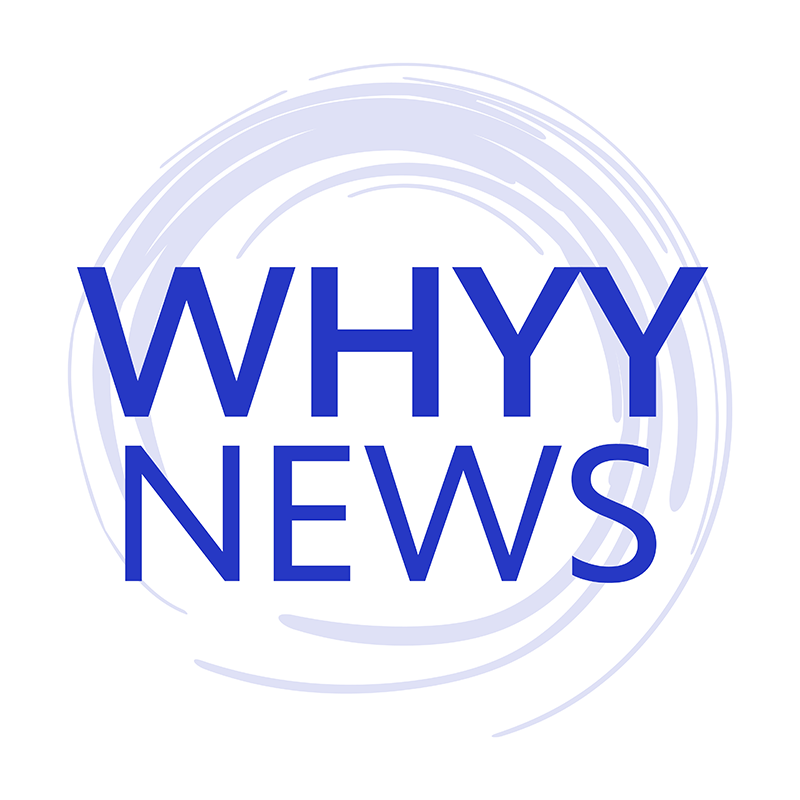 Get daily updates from WHYY News!
WHYY is your source for fact-based, in-depth journalism and information. As a nonprofit organization, we rely on financial support from readers like you. Please give today.