Philly activist to start hunger strike on MLK Day in protest of gun violence inaction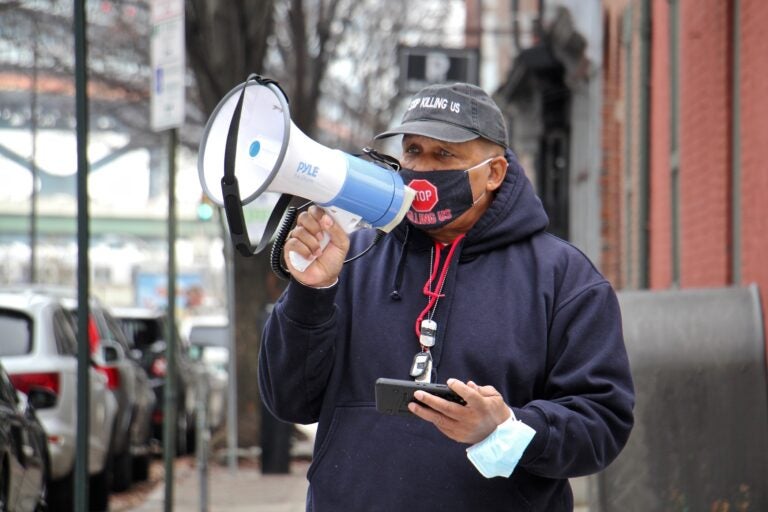 Jamal Johnson intends to go on a hunger strike this Martin Luther King Jr. Day.
The 63-year-old retired postal worker, who is a U.S. Marine veteran with disabilities, plans to set up a tent on the north side of City Hall where he will camp out, consuming only liquids, until Mayor Jim Kenney addresses a resolution urging him to declare gun violence a citywide emergency.
"I plan to stay there as much as I can," Johnson said. "Weather the weather and make my presence known in City Hall."
Philadelphia City Council adopted the resolution last September. The bill introduced by Councilmember Jamie Gauthier, and co-sponsored by 14 of her council peers, outlined several steps the mayor could take to combat the surge in shootings that led to 499 homicides in 2020, according to the Philadelphia Police Department.
The action items include enhanced coordination and planning among relevant city agencies, leveraging resources of the city's private sector, nonprofit community, academic institutions, and health care organizations, and bringing the city's response to gun violence to match the level of response to COVID-19.
The mayor has yet to formally address the resolution, despite the overwhelming support from City Council, demonstrators protesting in front of his house, and an online petition with more than 450 signatures calling on him to take the action as the city saw the highest annual homicide count in three decades.
Prior to the resolution, Gauthier wrote a letter to the mayor calling for the declaration.
"We have received the Councilmember's letter and are taking it under consideration," Kenney said in September. "Tackling our original public health crisis of gun violence continues to be our top priority, therefore all options remain on the table."
That was four months ago.
"It's just got to a point now where it doesn't seem like the mayor either cares or just has thrown his hands up because he doesn't know what to do, but he has something on his desk that could possibly help," Johnson said. "I can't for the life of me understand why he doesn't want to address it at all."
The Germantown resident is no stranger to physical demonstrations. As a member of Stop Killing Us, a campaign calling for an end to violence, he walks annually to Washington, D.C., to protest violence.
With the hunger strike, Johnson hopes to increase awareness about the resolution.
"I intend to at least make Philadelphians aware that we have a possible patch to this wound of this gun violence that the mayor refuses to at least acknowledge," he said. "I'm hoping that my efforts will at least spread out, other people will become aware about how serious we see this."
The mayor was not available for comment.
But Erica Atwood, senior director of the Office of Policy and Strategic Initiatives for Criminal Justice and Public Safety, cited the mayor's call to action on gun violence in 2018.  That push resulted in The Philadelphia Roadmap to Safer Communities, which "takes a public health approach to violence that uses science and data to better understand the problem," she said.
"Making our community safer is an absolute priority to the mayor and across the administration, as we firmly believe one homicide is too many," Atwood said. "We have worked unrelentingly to save lives in the midst of a global pandemic."
Gauthier is aware of Johnson's plans and said she does not "encourage that anybody put their personal health on the line." She described the retired postal worker as "one of the most committed, dedicated, passionate activists I've ever met."
As Johnson prepares for his MLK Day hunger strike, the councilmember said she'll continue talking to her constituents and building public support that could sway the mayor.
"I think COVID showed us the level of coordination and rapid response that our city government is capable of in an emergency and the Black and brown people dying every day across this city from gun violence deserves that same level of energy and attention, Gauthier said. "And I'm not going to stop talking about it until I see us moving in that same way."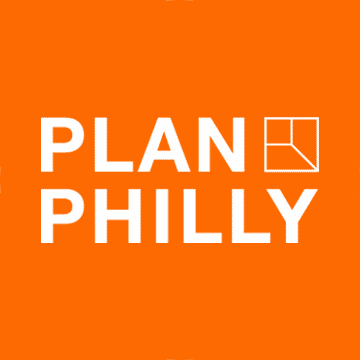 WHYY is your source for fact-based, in-depth journalism and information. As a nonprofit organization, we rely on financial support from readers like you. Please give today.