Zack Wheeler blossoms into ace for Phillies, gets Game 1 start against Arizona in NLCS
Wheeler is the Phillies' most dependable starter as he gets set for Game 1 of the NL Championship Series against Arizona on Monday.
Zack Wheeler had a pretty nice — yet injury-hampered— career with the Mets. When he signed a free-agent deal with the Phillies ahead of the 2020 season, Wheeler had never been an All-Star, made a postseason start or pitched 200 innings.
Once a top prospect, Wheeler was no longer necessarily viewed as a difference maker.
He was considered a second-tier pitcher who could eat innings, strike batters out and be a dependable No. 3-type of starter.
These days in Philly, Wheeler almost seems like a bargain as the ace of the reigning NL champs.
Wheeler is the Phillies' most dependable starter as he gets set for Game 1 of the NL Championship Series against Arizona on Monday. An NL Cy Young Award runner-up in 2021, Wheeler has topped 200 innings once, gone over 200 strikeouts twice and won a pair of playoff games over four seasons since he signed a $118 million, five-year contract.
After he missed the 2015 and 2016 seasons following Tommy John surgery, Wheeler has made 90 starts the last three seasons.
"Well," Wheeler said of the expectations heaped on him with his deal, "you have to live up to it, right?"
Not too shabby.
The 33-year-old Wheeler passed on more money (the White Sox reportedly offered $120 million) to sign with the Phillies because of a preference to stay on the East Coast. Wheeler has blossomed into a No. 1 starter because — yes, he's more years removed from elbow surgery — but he's also cleaned up an unnecessary wrinkle in his delivery and mastered the two-seam and four-seam fastball.
"I think the biggest thing for me was getting rid of, I used to curl my wrist," he said. "When I broke it out of my glove, I used to curl my wrist. And that's one more thing that had to catch up before I went to the plate. As soon as I got rid of that, it was night and day."
Bryce Harper, Nick Castellanos, Trea Turner, Kyle Schwarber and the rest of the Phillies sluggers earned the bulk of the credit for a second straight run to the NLCS.
But what team goes anywhere in the postseason without a solid starting staff? Wheeler, Game 2 starter Aaron Nola and Game 3 starter Ranger Suárez have all pitched like aces in seven playoff starts.
Wheeler pitched into the seventh inning in both of his two starts and has struck out 18 and walked one overall. Nola is 2-0, struck out 12, allowed two runs and walked two. Suárez, while filling a different role, walked one so far and the Phillies won both of the lefty's starts.
The Diamondbacks send out 17-game winner Zac Gallen for the Game 1 start. Merrill Kelly, a 12-game winner who tossed 6 1/3 shutout innings in an NLDS win over the Dodgers, goes in Game 2. Late-season surprise Brandon Pfaadt is in line for the Game 3 start.
Before the two were batterymates, catcher J.T. Realmuto played for the Marlins and went 8 for 18 lifetime against Wheeler.
"Every now and then he would get a little wild," Realmuto said. "He would walk some guys and get himself in trouble with a couple of walks, and then bloop singles, a couple of runs. Now, it feels like he really makes the opposing lineup beat him. He is going to attack you inside the strike zone. I think his offspeed has gotten better. I think his slider is better."
Sticking around
Manager Rob Thomson decided during last season's spring training that he would retire at the end of the year after a fulfilling coaching career with the New York Yankees and Phillies.
But when Joe Girardi was fired in June 2022, Thomson was promoted to interim manager. All he did was lead the Phillies to the World Series, earn a two-year contract extension, and now has the Phillies on the cusp of another NL crown.
Retirement in the near future is out the window.
"No chance," he said. "I'm having too much fun right now."
Game 4 starters
The Phillies had 15-game winner Taijuan Walker and Cristopher Sánchez each throw two innings of a simulated game Sunday, and they remain in contention for a Game 4 start.
With two short series, neither starter has pitched this postseason.
Thomson said the decision could come down to how much they have to use their bullpen over the first three games. Sánchez has extensive experience as a reliever, while Walker, in the first season of a $72 million, four-year deal, has made 194 career starts.
Walker had a rough second half that included a three-start stretch in September where he allowed four, six and five runs.
Thomson said he may not name a starter until after Game 3.
Hope for Hoskins
The Phillies still have not ruled out injured slugger Rhys Hoskins making a return this postseason. Thomson had said Hoskins, who tore the ACL in his left knee in spring training, couldn't play any earlier than the World Series. Thomson has been more cagey of late about Hoskins' status, though the first baseman would be unable to do anything but pinch hit. Rosters for the NLCS will be announced Monday.
"He is running bases. He is sliding," Thomson said. "He is doing pretty much everything except for taking ground balls."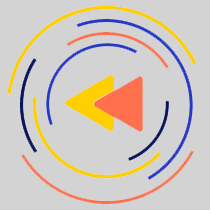 Saturdays just got more interesting.
WHYY is your source for fact-based, in-depth journalism and information. As a nonprofit organization, we rely on financial support from readers like you. Please give today.