Philly exhibit highlights how art can move the needle in public perception of climate change
A recent study shows fine art can more effectively communicate climate change than data visualization.
This story is part of the WHYY News Climate Desk, bringing you news and solutions for our changing region.
From the Poconos to the Jersey Shore to the mouth of the Delaware Bay, what do you want to know about climate change? What would you like us to cover? Get in touch.
---
Fine art can communicate the impacts of climate change more effectively than scientific graphs, according to a recent study.
A survey conducted by science communicators, published in the journal "Communications Earth & Environment," shows that paintings can overcome political biases that sometimes surround the science of climate change.
"Showing data is not always working," said Nan Li, an assistant professor in the Department of Life Sciences Communication at the University of Wisconsin-Madison. "Because this is such a polarized issue, a lot of times people will rely on their preexisting attitudes toward this issue to interpret the evidence."
"This study examined how visual art, especially art that combines fine art and data visualizations, can be used as an alternative way to communicate climate change to a mass audience," she said.
Li was inspired to conduct the study by Philadelphia artist Diane Burko, who for more than a decade has made paintings depicting the impacts of climate change. A landscape artist, she has made abstract works based on glacier melt, the decimation of coral reefs, and increased atmospheric heat.
In 2021, Burko had a major show at the American University Museum in Washington D.C., and at the time, appeared in a webinar at the National Academies and Science, Engineering, and Medicine. It was there that Li discovered the artist.
"I learned a lot from Diane," Li said. "The idea of using aesthetic experiences to engage people in the first place. Once people are engaged in that kind of aesthetic, is there a chance to increase people's interest in seeing the information and maybe evoking some kind of emotion that will help them learn better?"
Some of Burko's work is now on display in "SUBMERGED: A Changing Global Climate" at the Fairmount Water Works in Philadelphia, a center that was itself submerged by floodwaters two years ago by the devastating remnants of Hurricane Ida.
The exhibition features 30 works by 19 artists, including a marine altarpiece inspired by the Yoruban water deities Ochún & Yemayá by Anabelle Rodriguez, a seemingly infinite seascape by Rhea Cutillo, abstract work by Rebecca Rutstein and Tim McFarland, and photography by Loren Berckey of the historic 2021 flooding of the Vine Street Expressway, also due to Ida.
"Those are really powerful, but they're really beautiful imagery," said curator Thom Duffy. "Some of them look like traveling postcard imagery until you look at them closely and you're like, 'Oh, wow, that's the Schuylkill Expressway underwater, not just a beautiful canal."
Duffy included four photographs by Burko, taken during research excursions to the coral reefs of the American Samoa islands and to the glaciers of Svalbard, a cluster of Norwegian islands inside the Arctic Circle.
Burko said she jumped at the chance to test Li's hypothesis that artwork conveys the impact of climate change more effectively than raw scientific data, something that has always been instinctively true to her.
"Anecdotally, I know that people have emotional responses to my work. They talk to me about it," Burko said. "This was such an opportunity. I said, 'Sure, what do you want.' If you can measure it, I'll have another point when I give my PowerPoints.'"
Li used an image of Burko's monumentally-sized diptych painting "SUMMER HEAT I and II" (2020) made in response to the intense global heat of 2019-2020, when nearly 1,500 people died in France from heat-related conditions and bushfires in Australia burned about 94,000 square miles, nearly the size of the state of Michigan. The enormous piece, measuring about 7 by 13 feet, features an abstraction of the Keeling Curve, a graph tracking the accumulation of carbon dioxide in the atmosphere over time.
"It really goes up with the Industrial Revolution," said Burko. "Of course, we know why. So I stuck that in."
Li showed 671 survey participants a reproduction of "SUMMER HEAT," as well as the real Keeling Curve. Li designated participants by their political views.
"When you ask people of different political ideologies to look at data versus art, the gap in their perceived relevance of climate change is much narrower for those who are seeing art than those who are seeing the data graph," she said.
Edward Maibach, a professor of climate science communication at George Mason University, said it's important that climate science be communicated to the public and elected officials in a variety of ways.
"It's also helpful that scientists are using the scientific method to test the effectiveness of some of those approaches," said Maibach, who is a fan of Burko's artwork but not involved in the fine art study. "Ineffective approaches don't help anyone, except perhaps fossil fuel CEOs."
Li also asked participants to note their emotional responses on a scale of positive (e.g. happiness, hope, etc) to negative feelings (guilt, anger). She said many scientific reports and information about climate change tend to rely on "gloom and doom" pictures to impart a sense of urgency, which can backfire.
"We want people to see sad polar bears. We want them to see how bad things can be if nothing is done," she said. "Whereas Diane Burko had a very unique idea of using aesthetics and a message of hope and beauty to talk about climate change."
Burko, who calls herself a "political animal," said she will refuse to contribute work to an exhibition unless it will include public programming around climate change. Because she has achieved a certain degree of fame, exhibitors often comply. Duffy, the curator, said the executive director of the Fairmount Water Works, Karen Young, specifically asked him to include Burko in "SUBMERGED."
As insistent as she is about exposing people to the effects of climate change, Burko said she is first and foremost an artist who wants to paint interesting pictures.
"I don't leave my artist hat off," she said. "Within the art, there is the message. I want my work to have more meaning than just beautiful landscapes, which is what I was known for: big landscapes. I love geological formations in the Grand Canyon, and Giverny was wonderful. I'm not against any of that, but I just want to have more purpose in what I'm doing. Otherwise I'll be bored."
One of the more powerful indicators of the effects of climate change in "SUBMERGED" is the space the exhibition occupies. All the paintings are hung by wires suspended from a rail about 6 1/2 feet high. The water level during the Hurricane Ida flood in 2021 reached the height of that rail.
"This room was completely submerged," Duffy said. "All of this artwork would have been submerged in that flood."
"SUBMERGED: A Changing Global Climate" will be on view at the Fairmount Water Works until July 29. Participating artists will be at the exhibition on Saturdays through July to lead tours. Admission is free.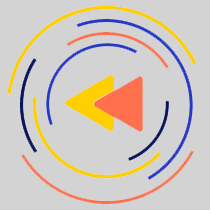 Saturdays just got more interesting.
WHYY is your source for fact-based, in-depth journalism and information. As a nonprofit organization, we rely on financial support from readers like you. Please give today.