Philly's summer has been wetter than normal. So what's with the drought watch?
Drought declarations are not just based on rain. They also consider soil moisture, stream flow, and groundwater, which tends to lag behind rain.
This story is part of the WHYY News Climate Desk, bringing you news and solutions for our changing region.
From the Poconos to the Jersey Shore to the mouth of the Delaware Bay, what do you want to know about climate change? What would you like us to cover? Get in touch.
---
The Philadelphia area was doused with heavy rain Sunday that caused drivers in some Philly suburbs to be rescued by boat. 
Rainfall in places like Philly and Harrisburg has been higher than normal last month and so far this month. As of Tuesday, Reading, Pa., had seen its wettest start to July on record.
But the state is still under a drought watch.
"Those who make [drought declarations] are not just looking at precipitation," said Ray Kruzdlo, senior service hydrologist with the National Weather Service in Mount Holly, New Jersey.  "They're looking at public water suppliers, … what the streams and rivers are doing. … They're looking at groundwater levels. They're looking at soil moisture."
The earliest state officials could drop the current drought watch would be late this month, after the next meeting of the Commonwealth Drought Task Force on July 26, said Pennsylvania Department of Environmental Protection spokesperson Deborah Klenotic.
DEP makes and modifies drought watch and warning declarations with the agreement of the Drought Task Force, after comparing four drought indicators to historic normal ranges. These indicators are stream and river flow, precipitation levels over three to 12 months, soil moisture, and groundwater levels, which tend to lag behind rainfall. Officials also consider input from public water suppliers on their water levels.
Late last month, the National Weather Service projected that drought removal was likely over much of Pennsylvania.
Last week, DEP announced a continuation of its drought watch for the entire state. Officials said the recent rainfall was "welcome," but persistent rain would be needed for "consistent meaningful improvement" to groundwater levels.
This past May was the driest on record in several parts of the Philly region.
As of Tuesday, a DEP drought monitoring map showed groundwater levels in a handful of counties still in drought emergency conditions. An indicator of soil moisture was in drought watch status in even more counties. National Weather Service data showed accumulated precipitation so far this year was still below normal in several places, including Philly, Lancaster, Allentown, and Harrisburg.
"In many parts of Pennsylvania, indicators are heading in the right direction," Klenotic said in an email Tuesday. "However in some areas, there are still persistent departures from normal ranges. … We'll reassess at the next task force meeting."
The state will likely pull out of the drought watch if recent rainfall patterns continue, said Greg Jenkins, professor of meteorology and atmospheric science, geography, and African studies at Penn State.
"Sooner or later we're going to start getting some of that moisture from potential … remnants of tropical cyclones in August and September," he said. "Unless something shifts radically, it seems like we'll come out of any drought-like conditions and we'll go above normal."
The atmosphere over much of the East Coast has been holding more moisture than usual lately, Jenkins said. Local rain events have been "heavy, certainly intense, and … frequent."
"There's more moisture available … for storms to tap," Jenkins said.
In the future, Pennsylvania is expected to see more precipitation overall but also more drought, as rain falls in more extreme but less frequent events, according to the state's 2021 climate change impacts analysis.
Heavy downpours have become more intense and more frequent across the United States in recent decades, particularly in the Northeast. Warmer air can hold more water, causing heavy rain and dangerous flash flooding.
While this trend is expected to continue, humans can still limit increases in heavy rain, particularly later this century, by slashing greenhouse gas emissions over the next decade or so.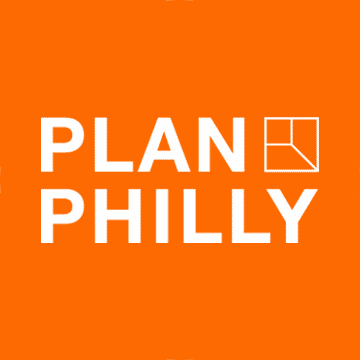 WHYY is your source for fact-based, in-depth journalism and information. As a nonprofit organization, we rely on financial support from readers like you. Please give today.