Museum for Art in Wood introduces Philly to the Islamic mashrabiya screen
The traditional wood screens made in ornately geometric patterns for Islamic palaces and mosques are given the modern art treatment.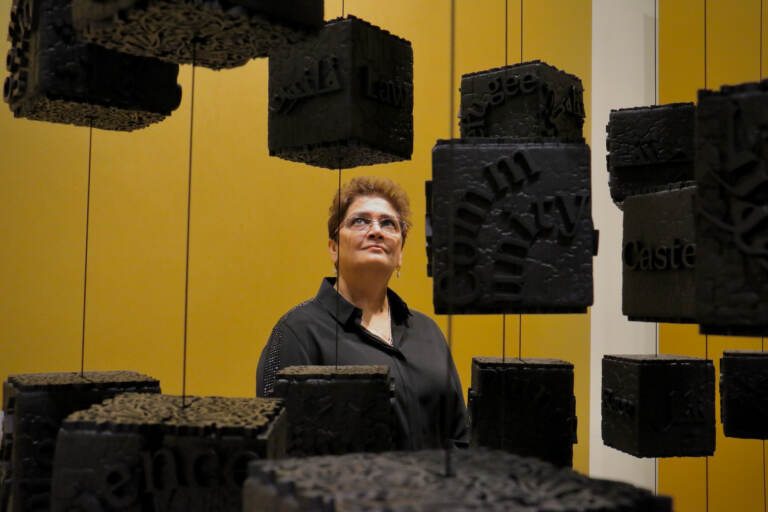 The Museum for Art in Wood in Philadelphia's Old City is exhibiting artist interpretations of a traditional Islamic architectural element: the mashrabiya.
A mashrabiya is a screen, often seen in exterior windows or as a way to partition interior rooms, made of intricately assembled pieces carved from wood. Like Islamic mosaic tiles, the mashrabiya represent patterns of interlocking shapes that can be both beautiful and geometrically puzzling.
They are often seen in mosques, palaces, and wealthy homes throughout the Middle East and North Africa, but rarely seen in Western cities.
View this post on Instagram
Jennifer-Navva Milliken, executive director and chief curator at the museum, commissioned six international women artists from North African and Middle Eastern countries to make works based on mashrabiya screens. The artists originate from Tunisia, Morocco, Pakistan, Egypt, and Gaza.
"I really wanted to take an object that's renowned in one part of the world, or in one tradition, and use it as a way to celebrate the way the craft, design, and architecture influence and inspire artists," she said. "We're spanning across centuries and traditions and languages. That's a universal story."
Nadia Kaabi-Linke, from Tunisia now based in Berlin, made a piece derived from the seminal Egyptian novels, "Cairo Trilogy," by the Nobel Prize-winning writer Naguib Mahfouz. The artist's work is based on the mashrabiya in the fictional home of al-Sayyid, a conservative religious Muslim who does not allow his wife Amina to leave the house.
"This book became such an important book in the whole imaginary of the Arab world that when you want to speak of a figure of a despotic, controlling husband, you say, Si al-Sayyid,'" said Kaabi-Linke. "And of a very kind, very feminine, and into her traditional role as woman, you would say, 'Amina.'"
Amina's experience of the outside world is seen filtered through the mashrabiya screens on the windows. Kaabi-Linke said the mashrabiya itself becomes a character in the novel. She made a set of mashrabiya windows based on patterns in ancient mosques and palaces, but out of translucent acrylic. The patterns cannot be seen clearly except as shadows on the gallery wall.
Kaabi-Linke calls her wall sculpture, "Tears of Amina."
"'Tears of Amina' is a way to open up our hearts to our injured parts and to find light within them," she said. "It's not to reject difficulties, rather to work with them, through the prism of this historical element of mashrabiya in a particular plot of the book by Naguib."
Another artist in the show, Majida Khattari, originally from Morocco now living in Paris, works primarily as a photographer, staging portraits in opulent, carefully-arranged mise-en-scene, draped in boldly patterned fabrics and deeply plush pillows.
Her work is deeply informed by critical thought around Orientalism, a phrase coined by Edward Said in 1978 for a colonial and often racist way people in Western countries perceive the people and cultures of Middle Eastern and Eastern countries.
For her piece, "Orientalismes revisités à Philadelphie," Khattari photographed Philadelphia performing artists and figures in the local artistic scene, like members of the Bearded Ladies Cabaret and the craft collector Helen Drutt, staged to resemble sultans in a lushly furnished palace.
The photos are displayed on a large-screen television, over which a mashrabiya screen has been fixed. Viewers have to get close to the piece, lean in, and seek out the image through the screen.
"You have to make the effort," Khattari said. "Then you will start asking, 'Why do we have this filter?' and 'Why do we have these images?'"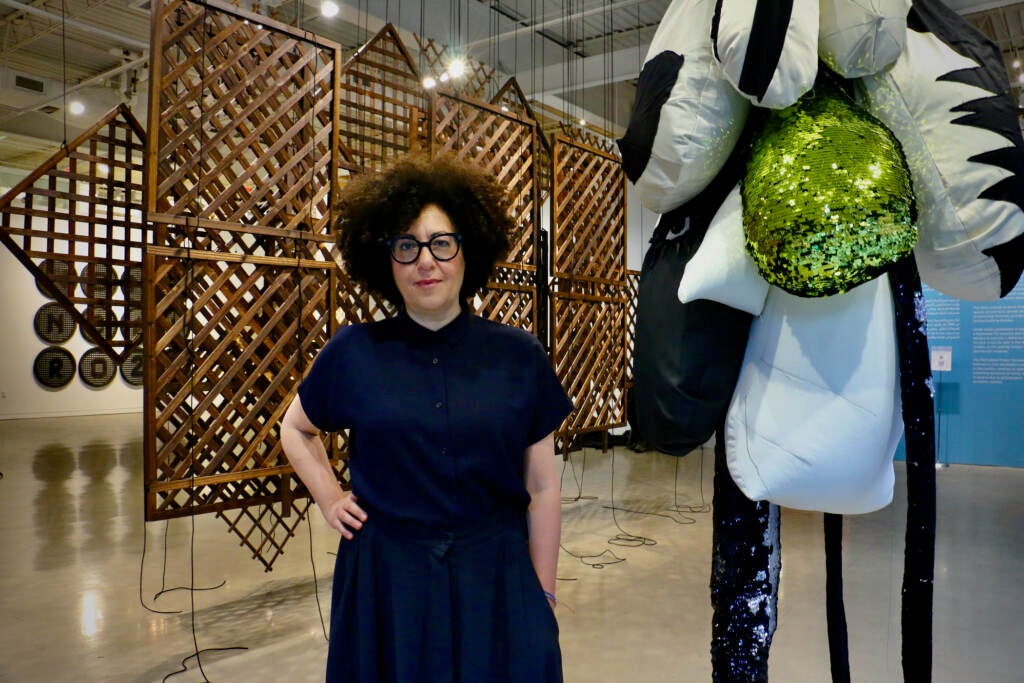 The exhibition also features large-scale installation pieces by Anila Quayyum Agha, from Pakistan now based in the United States; Hoda Tawakol, from Egypt now based in Germany; Nidaa Badwan, from Gaza now based in Italy; and Susan Hefuna, who is Egyptian and German.
The floor of the gallery at the Museum for Art in Wood is laid out with pillows for reclining and — Milliken hopes — reflection and conversation. "The Mashrabiya Project" is meant to be the centerpiece of community activities inside the museum, including gallery talks and a communal woodworking project.
Reaching back into its institutional origins as the Wood Turning Center (it later became the Center for Art in Wood and then, earlier this year, the Museum for Art in Wood), the museum is inviting the public to try their hand at a wood turning lathe machine. Two of them are set up in a temporary booth built in the middle of the museum gift shop.
The small wooden components of the mashrabiya puzzle are precisely carved on a wood turning lathe. Hundreds of pieces — or thousands depending on the size of the screen — are carved and fit together without nails, screws, or glue. The pieces fit together like dowels in holes, giving the screen flexibility to expand and contract with seasonal changes.
"The Mashrabiya Project" has seven sets of patterned pieces that people are encouraged to reproduce, as many as they can, under the guidance of two mashrabiya masters from Cairo. At the end of the exhibition, the pieces will be assembled into a homemade Philly mashrabiya.
"Whatever it is, even if it's, like, a 10×10 centimeter screen: 'We've made a mashrabiya screen!'" Milliken said. "And we did it here in the city!"
"The Mashrabiya Project" will be on view at the Museum for Art in Wood until July 23.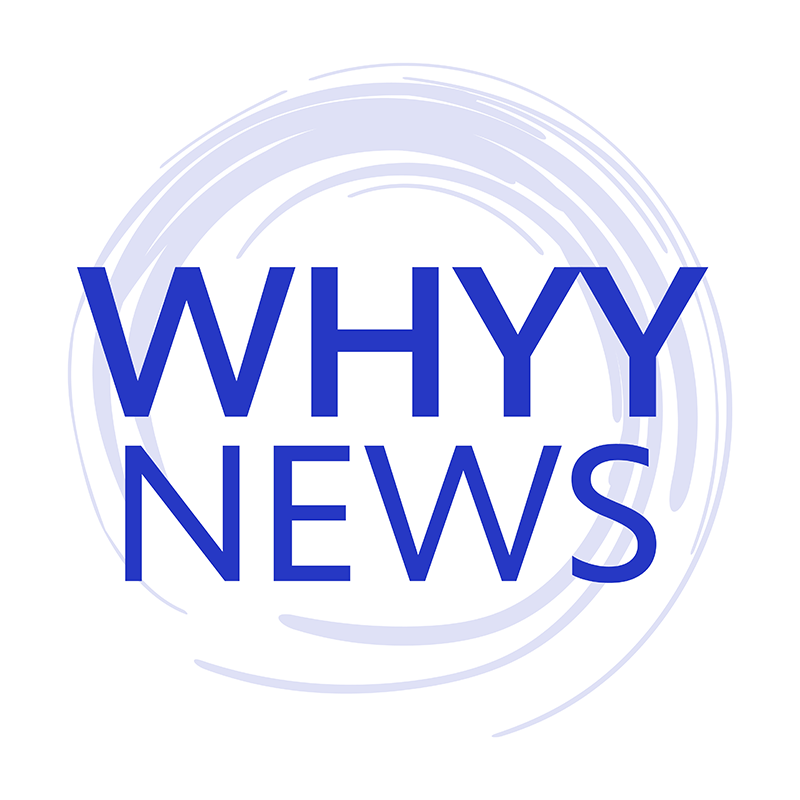 Get daily updates from WHYY News!
WHYY is your source for fact-based, in-depth journalism and information. As a nonprofit organization, we rely on financial support from readers like you. Please give today.