After more than a decade, Philly will reopen its waitlist for housing vouchers
The Philadelphia Housing Authority will randomly select 10,000 applicants to be on the new wait list for the federal subsidy. It's expected to take 3-5 years to clear it.
Listen
1:25
For the first time in more than a decade, Philadelphia residents with low income will soon have the chance to apply for housing vouchers from the federal government.
The Philadelphia Housing Authority has cleared the waitlist for its Housing Choice Voucher Program, putting the agency in the position to accept new applications for the rent subsidy.
Operated by the U.S. Department of Housing and Urban Development, the program enables eligible families to rent homes on the private market at a deep discount. Voucher holders are required to pay 30% of their adjusted monthly income in rent. HUD covers the difference between that amount and the full contract rent — with certain limits depending on the location of the apartment.
"This is a huge decision," said PHA President Kelvin Jeremiah.
PHA will be accepting applications for two weeks starting at 6 a.m. on Jan. 23 and ending at 5:59 p.m. on Feb. 5. The housing voucher application will be available online. People can also apply over the phone by calling a hotline (215-999-3102) for the program, commonly referred to as Section 8.
In early March, PHA plans to send out notices to let people know if they were or were not selected for the new waitlist, which will be capped at 10,000. A computer will randomly select the names, but Philadelphians will get a preference, said Jeremiah.
Two thousand vouchers will be available immediately, but PHA expects it to take between three and five years to get everyone off the list before it reopens its rolls again.
The decision to cap the list at 10,000 applications was a necessity, said Jeremiah. "We wanted to make sure we were being more responsive to the demand that exists, while we recognize that it certainly isn't enough. We would love to get more vouchers. We would love to expand the program beyond where it is."
There are approximately 19,500 voucher households in Philadelphia, according to PHA. Nearly 80% are Black residents.
The total number of available subsidies has remained largely unchanged for well over a decade, meaning vouchers don't become available to new applicants until an existing participant leaves the program.
Landing on the new waitlist will not guarantee anyone a place to live, only the opportunity to search for a landlord willing to accept the rent subsidy, which can be a daunting monthslong process in a city experiencing an affordable housing crisis.
Tessa Jones is close to signing a lease for a two-bedroom apartment in Point Breeze. PHA has inspected the unit, but has yet to give final approval.
Jones, 39, is hopeful it'll all work out, but she's not quite ready to celebrate. In the back of her mind, she's worried the arrangement — what she likens to a needle in a haystack — could still fall through.
"It's not done until I have a lease and I have signed that lease, and all the paperwork is done and I have the keys in my hand," Jones said. "It is not done until that day."
It's taken Jones more than five months to get this far — to find a suitable place for her and her teenage daughter that could potentially rescue them from their current living situation. Since September 2021, Jones has been battling a downstairs neighbor whose constant smoking has saddled her with respiratory complications that recently led her doctor to recommend she get tested for COPD, a chronic lung disease.
The situation led Jones to apply for an emergency housing choice voucher, but she said finding a new apartment has been frustrating and exhausting, with no shortage of dead ends and heartbreak.
"There have been days where I've literally just been crying, just really trying to push through it," Jones said.
Between July and October, Jones reached out to more than 200 landlords and property management companies after striking out on a property listings website operated by PHA. She said she got radio silence from most of them. Only two of the landlords who did get back to her were open to accepting her voucher.
Now she hopes she can secure the apartment in Point Breeze before her voucher expires in the middle of the month. Jones said had to put in a "ridiculous" amount of leg work, and often felt completely overwhelmed.
"In order to successfully get through this process, you need a real estate license, you need a law degree, and you need a masters in business administration. And if you need all three of those degrees, you should not need an emergency housing choice voucher," said Jones.
She eventually enlisted the help of an attorney at Public Interest Law Center to get her through the process.

WHYY is one of over 20 news organizations producing Broke in Philly, a collaborative reporting project on solutions to poverty and the city's push towards economic justice. Follow us at @BrokeInPhilly.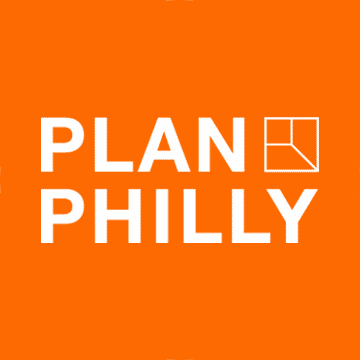 WHYY is your source for fact-based, in-depth journalism and information. As a nonprofit organization, we rely on financial support from readers like you. Please give today.