Emergency alerts are on the rise in the Philly region. Here's what you need to know
Everything from chemical spills to bridge collapses have triggered recent emergency notifications. Here's how to navigate the systems behind them.
If you think you're receiving more emergency notifications on your mobile phone, television, or radio, you're not imagining it.
Tornado and severe thunderstorm warnings in the Philadelphia area have been increasing since 2019, according to the National Weather Service. That's partly because of increased tropical systems, and also because of improved technology that better detects severe weather such as tornadoes.
If you live in Philadelphia, you may have received several notifications this summer about emergencies — from the chemical spill in the Delaware River to the I-95 bridge collapse. The city's Office of Emergency Management has also lowered its threshold for notifying residents about building fires — from three-alarm fires to two alarms.
States, cities, and other local authorities say they're trying to spread the word about the benefits of notification systems. Emergencies can arise without advanced notice — so they say receiving an alert can help people protect themselves in the nick of time.
WHYY News spoke to experts at the Federal Emergency Management Agency, the National Weather Service, Philadelphia's Office of Emergency Management, the New Jersey Office of Emergency Management, and the Delaware Emergency Management Agency to help you navigate the various systems.
How do I receive emergency alerts?
There are different types of emergency notification systems. Some alerts are sent to mobile phones, televisions, and radio stations automatically during serious emergencies. People also can register to receive notifications about a number of incidents from local authorities.
The National Weather Service, states, and localities oversee the use of most types of emergency alerts.
Automatic alerts
Notifications about the most imminent threats such as tornadoes, chemical spills, and AMBER alerts, are dispersed through a system operated by FEMA called the Integrated Public Alert and Warning System, or IPAWS.
Under the IPAWS system, there are three types of emergency notifications:
Wireless Emergency Alerts, which are sent to mobile phones
The Emergency Alert System, which is shown on people's televisions
And the NOAA Weather Radio All Hazards, which are aired on radio stations
These alerts are reserved for serious emergencies, and don't require residents to opt-in to receive them. The system uses geo-fencing technology to notify people of emergencies happening at their physical location.
If there's an emergency occurring within a specific county, the state can isolate Wireless Emergency Alerts to phones within that vicinity. Some states, including New Jersey, may also use a feature known as "Keep Alive" to enable an alert to remain active in a defined location for up to 24 hours.
"The goal is getting the right information to the right people at the right time so they can make the right decisions," said Sgt. Joseph Walsh, public information officer for the New Jersey Office of Emergency Management. "That's what IPAWS has helped us with — furthering that mission of life safety, property protection, and mitigating against any sort of disasters that we need to effectively and efficiently manage."
Opt-in alerts
States, and some localities, may have additional platforms for sending public information. Residents must register to receive these kinds of notification systems, which include Ready PA,  Ready Philadelphia, the Delaware Emergency Notification System, and several county-based alert systems in New Jersey.
New Jersey is developing a state-wide subscriber system to be launched at a later date, said Mitchell Stetson, New Jersey's statewide IPAWS coordinator. The state-wide system will notify residents about incidents taking place beyond the town or city they reside in, which Stetson said is particularly helpful for those traveling to another part of the state.
Unlike the IPAWS system, opt-in alerts are not tracked to a person's location. So, people will receive these alerts even if they're out of town. These alerts also notify people about non-life-threatening incidents, which differs from the IPAWS system.
Ready Philadelphia, for example, offers a number of notifications, from information about SEPTA, to building fires and road closures. During the Eagles 2018 Super Bowl victory parade, 80,000 people received information related to the event.
During the 2022 PGA golf tournament in Wilmington, Del., New Castle County used the state's subscriber-based system to notify residents about event-related traffic.
The Philadelphia Office of Emergency Management currently has alert messages available in English, and is working on a rollout of emergency alert messages available in 10 other languages: French, Spanish, Portuguese, Haitian Creole, Vietnamese, Swahili, Simplified Chinese, Arabic, Russian, and American Sign Language. The agency said it's currently in the "final phase" of the multilingual alert rollout, but isn't able to say when it will be activated.
People also can sign up for weather alerts through the FEMA mobile app, which provides users access to local weather alerts for up to five locations.
"This helps you identify immediate threats to protect yourself and your loved ones across the country," a spokesperson for FEMA wrote in an email.
What thresholds do agencies consider when utilizing IPAWS?
Only the most serious emergencies are sent through FEMA's IPAWS system. For example, when a vehicle carrying a hazardous chemical caught fire on I-95 in Delaware in 2021, the state's Office of Emergency Management dispersed notifications through the automatic IPAWS system. The state also used FEMA's system when parts of the state suffered a 911 outage in 2020.
Agencies region-wide say messaging should be concise and accurate to provide enough information while not confusing or panicking people.
"When we communicate with the public, it really is a layered approach of, we don't want to scare people, we want to make sure they have accurate information, that they have information they need to take action," said A.J. Schall, the director of the Delaware Emergency Management Agency. "We're not going to use technology to the point where it negatively affects human behavior and they unsubscribe from something or ignore it."
The National Weather Service uses a complex method to determine which weather events are dispersed through IPAWS.
For example, only thunderstorms that could potentially appear with winds over 80 mph, or hail the size of a baseball, are sent out to people automatically. Prior to 2021, the National Weather Service did not issue alerts about thunderstorms.
Flash floods also must be considered catastrophic in order to be dispersed through IPAWS. However, prior to 2021, the National Weather Service alerted the public to every kind of flash flood.
"We were just trying to make sure that we're alerting people for the most critical things, but not over alerting people to the point that they tune out these weather alerts," said Sarah Johnson, a warning coordination meteorologist with the National Weather Service.
How do I benefit from emergency alerts?
Residents can take shelter ahead of an emergency such as a tornado after receiving an emergency notification, Johnson said.
"What if there is a tornado warning that is issued at 2 a.m. when you're sleeping? How are you going to get that warning?" she said. "That's where things like the Wireless Emergency Alerts, as well as things like weather radio and some other third-party apps, which will alert with a loud sound that's designed to get your attention and alert you to take protective action, that's where they come in handy."
Notifications from local authorities about less serious incidents can also save people an inconvenience, said Michael Giardino, deputy director for operations at Philadelphia's Office of Emergency Management.
"Look at the I-95 collapse, for example. We have that messaging saying, 'Hey, the roadway has collapsed, here's the detours, here's the alternate routes, avoid the area,'" Giardino said. "Someone doesn't have to make sure they're keeping an eye on Twitter or watching the news around the clock. They'll get that message sent to their phone."
Emily Neil contributed reporting to this story.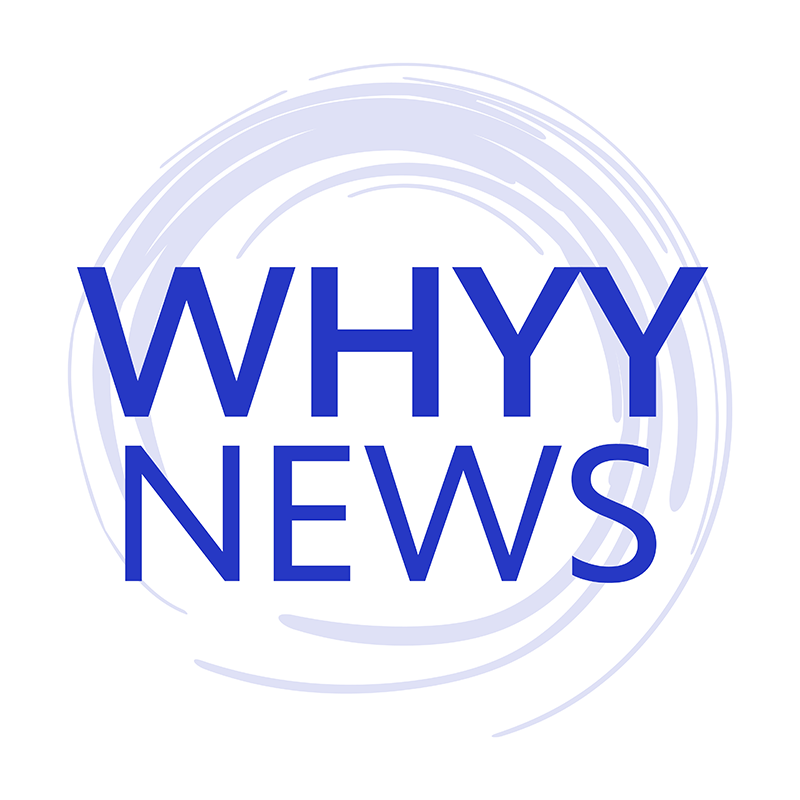 Get daily updates from WHYY News!
WHYY is your source for fact-based, in-depth journalism and information. As a nonprofit organization, we rely on financial support from readers like you. Please give today.