PGA tour stop to bring some of the world's best golfers to Delaware
The top 70 players in the PGA's FedEx Cup standings will compete at Wilmington Country Club. It's the biggest sporting event ever to be held in northern Delaware.
Listen
3:16
Tom Humphrey beams as he stands at the revamped first tee of Wilmington Country Club's South Course.
Gazing down the long lush fairway, Humphrey surveys the sprawling new grandstands and other structures under construction. One will display a huge electronic scoreboard at the apex of what he called "an amphitheater" around the 18th green.
A few feet behind the lanky retired DuPont Co. executive is a stone patio where members traditionally emerge from the swank clubhouse to enjoy meals and cocktails while below them, club golfers test their strokes on a carefully manicured putting green.
Starting Thursday, however, the skill level of the golfers at the posh club will improve exponentially. That's because 70 of the world's best will be playing there in the BMW Championship.
"This is where the pros will be practicing," says Humphrey, pointing down to the green from the tee box. "And then they'll come right up here. There'll be a big BMW car on the side of this hill. There'll be a little starter's area and they'll come up and get their scorecards and instructions for the day's play and all that, and then they'll take off."
The BMW event is the semifinals of the PGA's Fed-Ex Cup playoffs, with golfers competing for $15 million in prize money. More importantly, they will be vying for one of 30 spots in the finals later this month in Atlanta. The overall cup winner gets $18 million.
The BMW tournament is also by far the biggest sporting event ever to come to northern Delaware, with 130,000 spectators expected for the four days of competition that end on August 21. Downstate, the Dover International Speedway has drawn about 130,000 stock car fans for single NASCAR races, though attendance in Dover has fallen well below that in recent years.
Wilmington has the minor league baseball Blue Rocks and basketball Blue Coats, and for two decades ending in 2004 the DuPont Country Club hosted the LPGA McDonald's Championship and then the LPGA Championship. Earlier this year, Wilmington also was the site for NCAA's Atlantic 10 women's basketball tournament.
But Humphrey, the local tournament chairman, isn't exaggerating when he says the BMW event propels the Wilmington area into the major leagues of sports. For example, a slew of corporate hospitality packages costing up to $290,000 apiece have long been sold out for an event that according to one consultant generated more than $50 million into the economy of greater Baltimore last year.
"It'll be on TV for over 50 hours, both NBC and the Golf Channel. So Delaware is going to get a lot of air time, the city of Wilmington, the county of New Castle and Wilmington Country Club," gushed Humphrey, himself a former Delaware senior amateur golf champ, as he gave WHYY News a look at the progress in preparing the course and club for a world-class sporting event.
"So it's a big deal and we're very excited about it. And from a golf standpoint, this is as good as it gets for a guy like me."
Jennifer Boes, executive director of the Greater Wilmington Convention and Visitors Bureau, says hotel rooms, restaurants, bars, retail shops, and tourist venues such as Winterthur Museum and Longwood Gardens should reap big benefits.
She noted that many players will be staying at downtown Wilmington's Hotel DuPont, and is urging golf fans to also attend two events in the city during the golf tournament: a block party in the 800 block of Market Street, and a "night market" for vendors and shoppers at Frawley Stadium in the Wilmington's Riverfront area.
And if visitors are too focused on the tournament to sightsee or shop, "we hope to encourage them to come back as visitors to our area, not just as golf fans," Boes said.
"I'm very optimistic, and I think that everyone in northern Delaware is very excited about the potential that this could bring to us."
'Some really good players and some great names'
The golf luminaries who will compete at the club on the city's outskirts include the winners of three of the four major tournaments this year — Scottie Scheffler (Masters), Justin Thomas (PGA Championship), and Matt Fitzpatrick (U.S. Open). British Open winner Cameron Smith dropped out Monday, citing a lingering hip injury amid reports that he would be joining other PGA stars in the LIV Golf series, a rival competition founded in 2021 and financed by Saudi Arabia's sovereign wealth fund.
Fan favorites such as Rory McIlroy, Jordan Spieth, and Justin Rose are also coming.
Woods has returned to competition after leg injuries from a horrific SUV accident in 2021 but didn't qualify for the playoffs. Also missing will be notables such as Phil Mickelson, Dustin Johnson, Brooks Koepka, and Sergio Garcia, who have been banned because they joined the LIV series. Mickelson joined Bryson DeChambeau and nine other LIV players in filing a lawsuit against the PGA, claiming the tour used monopoly power to try to squash competition and has unfairly suspended players. A federal judge recently denied a separate suit seeking a temporary restraining order to allow Talor Gooch, Matt Jones and Hudson Swafford to play in the postseason.
On Tuesday, however, Woods flew to Wilmington to meet privately with several top tour players at the course about how to address the LIV controversy. Woods reportedly declined an offer of $700 million to $800 million to join the LIV series.
"I'm sure if somebody was a big follower of some of the folks that went to LIV, they might be disappointed," Humphrey acknowledged. "But we do know at the end of the day, we're going to have some of the really, really good players here and some great names."
Humphrey also admits to having a fantasy dashed about another dramatic Tiger charge on the final day of competition. The crash occurred a few months after Wilmington secured the BMW event.
"Don't think I wasn't hoping that Tiger would do something incredible, which he's done many times in the past at both the Masters and the U.S. Open and the British Open," Humphrey said.
Humphrey also showcased the work being done to create optimal experiences for fans of golf and autos as well.
Bunkers were added and tees moved back to increase the difficulty of the par 71 course for players who routinely hit drives more than 300 yards. An entire green was "picked up and moved 60 yards" to another spot to improve one hole.
The course "went from 7,300 yards to about 7,530," he said. "So it's another 230 yards, which doesn't sound like a big deal. But for a par 71 championship, it makes a difference," he said.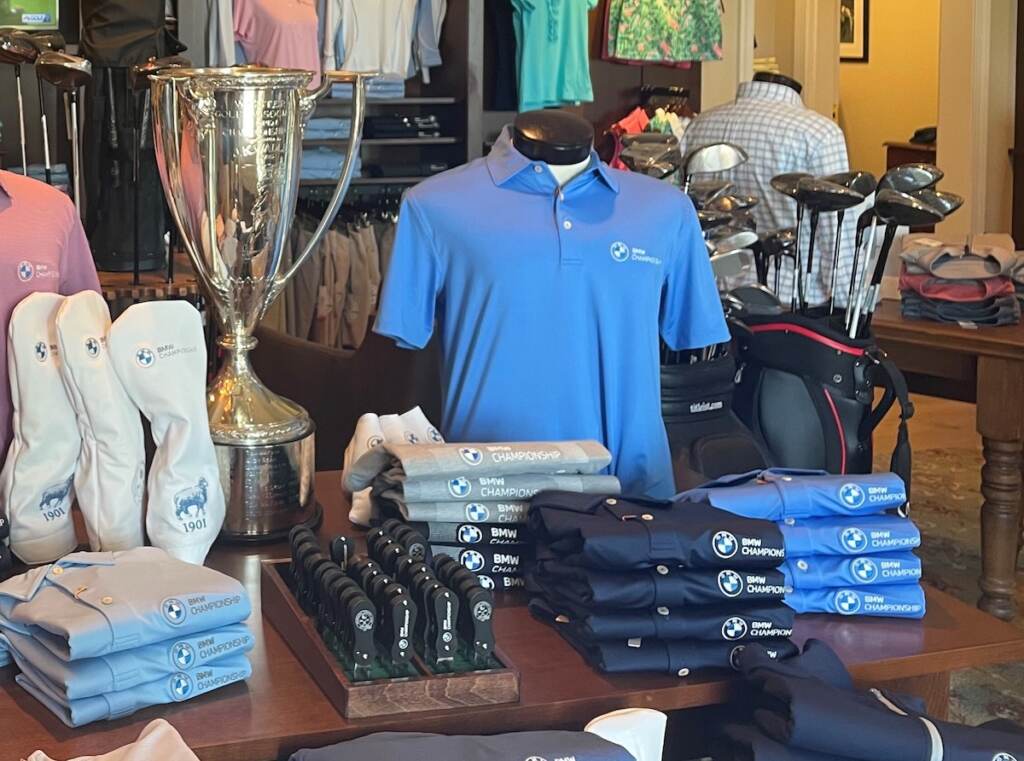 All the renovations, which includes more 250,000 square feet of construction, occurred while the grounds crew had to remove and replace some 30 trees damaged by a tornado in the summer of 2020.
The building under construction below the first tee is one where BMWs of the present and future will be displayed.
An overpass is being built for pedestrians to cross over the narrow road leading in and out of the club to the event. Spectators will need to cross this bridge after arriving on shuttle buses from two remote locations – Delaware Park near Newark, and on U.S. 1 in Chadds Ford, Pa.
Then there's hospitality venues, some clustered around the 18th green, for the more well-heeled guests, as well as public seating at various holes around the course.
The event has proved to be so popular that 2,100 spots for volunteers — including 900 Delawareans, of which 400 were club members — were filled within weeks of Wilmington getting selected.
"They will come from across the country just to be a part of it," Humphrey said. "It's almost like roadies following their favorite rock group."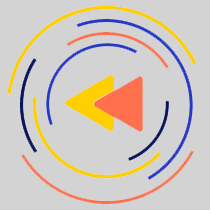 Saturdays just got more interesting.
WHYY is your source for fact-based, in-depth journalism and information. As a nonprofit organization, we rely on financial support from readers like you. Please give today.