Drexel University Biomedical gets $1M grant to pilot new minor
The university's School of Biomedical Engineering officials say that the new academic program offers more workforce training for the growing cell and gene therapy industry.
Listen
1:01
Drexel University's School of Biomedical Engineering, Science and Health Systems was awarded nearly $1 million from New Jersey biopharmaceutical company Bristol-Myers Squibb to support the creation of a new cell and gene therapy academic program.
Drexel rolled out the curriculum as a 30 credit concentration for undergraduate or graduate students at the biomedical school this summer and expects to launch it as a minor after the initial trial period.
The coursework will include cell and gene therapy manufacturing, regulatory requirements, analytical techniques, immune engineering, genomics and informatics taught by faculty at the School of Biomedical Engineering.
It's a technical workforce training program to supplement an otherwise traditional college degree, said Dr. Paul Brandt-Rauf, dean of the School of Biomedical Engineering, Science and Health Systems.
"Typically in academia we are siloed in academic disciplines, which is fine because those academic disciplines — many of them are relevant — for these jobs," Brandt-Rauf said. "But they are not packaged in the same way as to teach these individuals so when they come out directly they can hit the ground running."
Bristol-Myers Squibb already supports Drexel's existing cooperative training program where it hosts students during six-month stints and pairs individuals with mentors at the company.
As the cell and gene therapy industry continues to grow — it's projected to add thousands of new jobs in the Philadelphia region.
Brandt-Rauf says there's already a nucleus of companies dedicated to cell and gene therapy in conjunction with academic research.
"What's been missing to a large degree has been workforce development," he said.
As a former physician, Brandt-Rauf says he pitches work in a laboratory to prospective students this way: it's the difference between helping 100,000 patients over a lifetime as a practitioner or ability to change the lives of hundreds of millions of people with new drug discovery.
"You may never see patients but you will know that you've helped many more lives," he said.
The grant will also support local high school educational programs promoting science and professional development for Philadelphia teachers.
Bristol-Myers Squibb has more than 34,300 employees worldwide, and the majority are in the U.S., according to the company's U.S. Securities and Exchange Commission filings. Its global cell therapy operations has roughly 2,000 employees split among a few offices including in New Jersey, Massachusetts, and Washington state.
For example, the company is hiring a specialist and lead manufacturing associate at its Summit, New Jersey office, according to a recent job posting. The minimum education requirements are a high school diploma or GED with 10 years of manufacturing experience. Alternative education expectations are an associates degree and eight years operations experience, a bachelor's degree and four years experience or a master's degree and two years experience in the field.
"Cell therapy holds so much potential for patients with cancer and other serious diseases and we are thrilled to partner with Drexel to support education and training programs for prospective diverse talent who will drive next generation approaches in this growing field," said Lynelle Hoch, senior vice president and global cell therapy franchise lead at Bristol-Myers Squibb in a news release.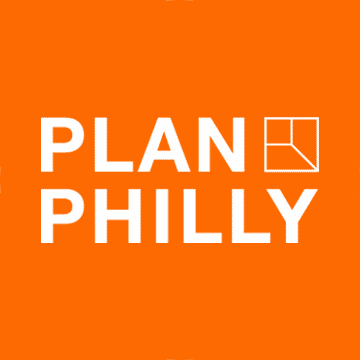 WHYY is your source for fact-based, in-depth journalism and information. As a nonprofit organization, we rely on financial support from readers like you. Please give today.