'I didn't have it in my bag before': Incoming Penn students say carrying Narcan is shaping their outlook on medicine
Many new first-year Penn Medicine students had never administered or carried Narcan nasal spray before attending the school's third consecutive naloxone "boot camp."
Penn Medicine welcomed a new class of 157 first-year medical students with a hands-on orientation on how to administer naloxone – a life-saving medication used to help reverse an opioid overdose.
On Monday afternoon, in what the school called a "naloxone boot camp," the training included keynote speakers from faculty at Perelman School of Medicine at the University of Pennsylvania specializing in anesthesiology, palliative care, and addiction medicine. It's the third time that the school has given the training.
The orientation concluded with students paired off into groups, where they practiced dispensing naloxone – otherwise known as "Narcan" – nasal spray on mannequins with the school's clinical and addictions research team.
Before leaving, each medical student was given a box containing two doses of Narcan, which they were encouraged to keep with them at all times.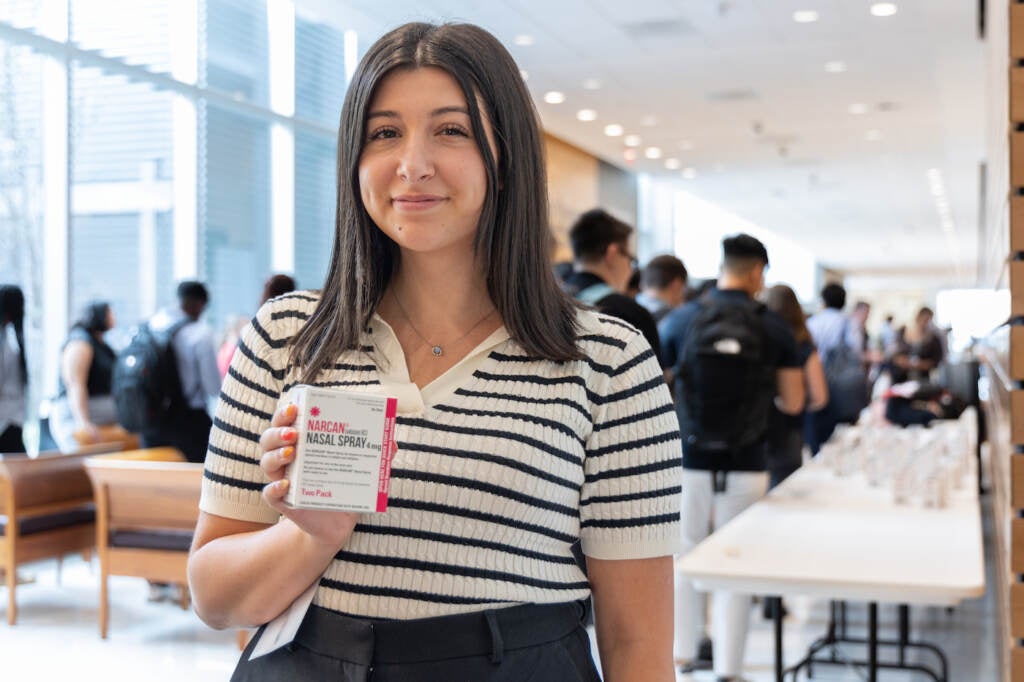 Carrying the medication was a brand-new experience for most students at the orientation. For some, like first-year student Helen Molteni from Washington D.C., it was an opportunity to learn about just how prevalent the opioid crisis is.
"I had a relatively limited perspective. I knew in abstract terms that this was something that the nation was struggling with," she said. "But it's never been something in my immediate circle or my immediate environment."
Molteni studied at Case Western Reserve University in Cleveland, Ohio for pre-medicine. She's interested in craniofacial research and would like to pursue pediatric medicine. She said getting more information about Narcan and the opioid crisis has been "eye-opening."
"I really like learning about the different community outreach initiatives and having the opportunity to, even my first few months in Philly, get to connect with the community and further that education," she said.
Similarly, Rebecca Dracham had never carried Narcan nasal spray on her before. Dracham is from Seattle, Washington, where she previously studied psychology and neuroscience for her undergraduate degree. She said she feels "a little bit more empowered" walking around with it in case of an emergency.
Dracham had never visited Philadelphia before touring Penn's campus when she applied for med school. Her hands-on experience with administering Narcan has taught her that the opioid crisis has "lacked a lot of attention within the general population and also the medical community."
"And there's a lot of stigma around the crisis as well," she said. "I think it's a particularly difficult challenge to address, but one that I think is really crucial to address and with really novel strategies and practices."
During the orientation, Dracham befriended Claire West, another first-year student and fellow Seattle native. West is more familiar with the East Coast. A graduate of Brandeis University outside of Boston, West studied International and Global Studies for her undergrad degree, and has an interest in community medicine and public health.
"The opioid crisis is everywhere, especially in Seattle recently," she said. "A lot of things brought me to the field of medicine. But I think at the core of it, I just really value human connection and getting to hear people's stories – I feel like I learn a lot about people in the world, but also a lot about myself. I think that's a pretty unique thing to experience in this career."
Naloxone nasal spray has proven to be effective in reversing the effects of opioid overdoses. Making the medication more widespread and readily available has been a priority for health officials and medical providers.
In recent months, federal officials have warned of the prevalence of powerful animal sedatives mixed with fentanyl, causing a surge in opioid-related deaths. In March, the U.S. Food and Drug Administration approved the first over-the-counter naloxone nasal spray to reduce opioid-related drug deaths.
Gilly Gehri is a substance use navigator and research coordinator with Penn's Center for Addiction Medicine and Policy and gave a tutorial on how to administer Narcan for the incoming students.
Previously a substance use case manager and homeless outreach specialist, Gehri has trained people on how to use naloxone nasal spray before — from med students to individuals experiencing addiction.
"It's kind of a 'teach up' idea," they said. "We're teaching this generation of providers and then hopefully they're going to go on to teach other providers that are already working in the system."
With naloxone now accessible to the public, Gehri said that it's important for medical students to practice basic steps, while passing their knowledge to the next person to help save lives.
"I think there's a lot of concern for what could happen if you were to give someone Narcan, like 'what if I do something wrong?,'" Gehri said. "Narcan is not going to hurt anyone. The only thing it can do is help reverse an overdose. So we really try to have a lot of open communication about those things to mitigate that stigma."
For first-year student Martin Rosenfield, Philadelphia was the type of community he wanted to be a part of to gain these experiences. Rosenfield is from Chicago, Illinois, grew up in a military family, and is a graduate of Yale University where he studied neuroscience.
"When I decided to come to Penn, I knew that Philly had a significant Black and Brown population, which is actually a big draw of why I came here," he said.
Rosenfield said that having hands-on naloxone training helped put into perspective the simple things that can be done to make a difference.
"I think a major reason why I decided to come to medical school was because I wanted to do something that mattered, and with this Narcan training that we have, I feel like I'm taking one of the first steps into doing exactly that," he said. "If somebody is struggling with opioid addiction and is overdosing, I feel very well equipped to now recognize the symptoms and treat and hopefully save a life."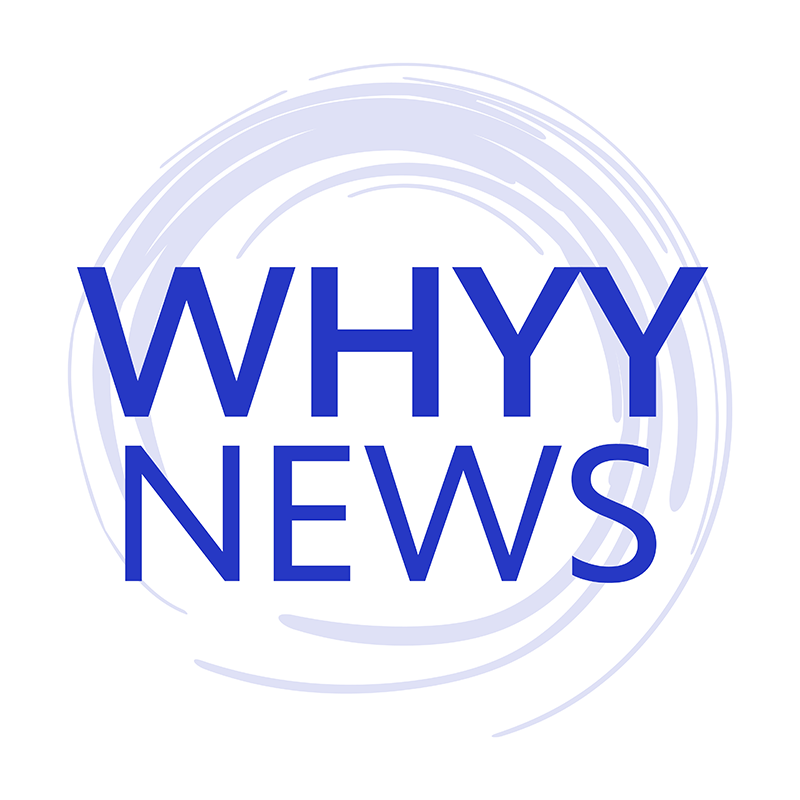 Get daily updates from WHYY News!
WHYY is your source for fact-based, in-depth journalism and information. As a nonprofit organization, we rely on financial support from readers like you. Please give today.