'Game-changing' loan fund in Philly celebrates first affordable housing project
Launched two years ago, the Philadelphia Accelerator Fund is designed to help Black and brown developers access capital for affordable housing projects.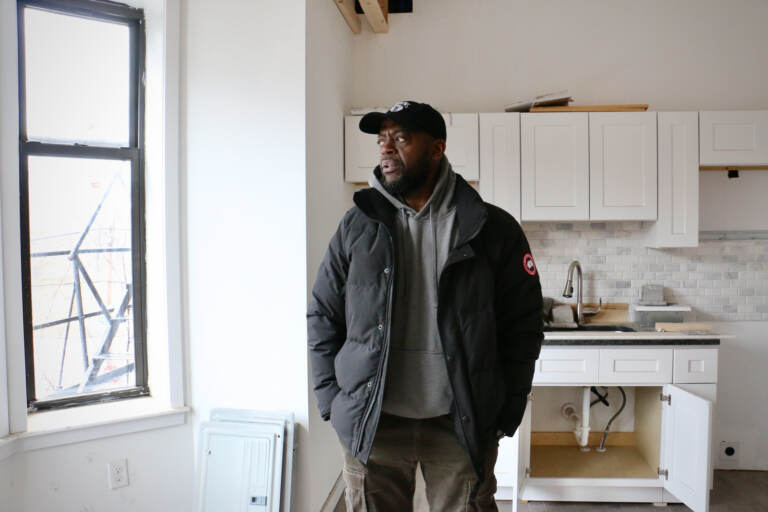 Dawud Bey beams with pride when he talks about his latest development project — the revamp of a historic apartment building in West Philadelphia.
He's excited to breathe new life into the four-story building, a High Victorian-style property with tall ceilings and big windows framing East Fairmount Park. But the anti-violence activist is also thrilled by the opportunity to set a positive example.
"It's important that young Black and brown men see people that look like them doing these developments. Sitting down with banks, figuring out all the financial responsibilities that go with this type of deal, and understanding that if I can do it, a returning citizen, they can do it," said Bey during a recent tour of the property.
The $2.7 million rehab is the first project for the Philadelphia Accelerator Fund, a public-private partnership driven by two interconnected goals: Increasing the city's supply of affordable housing and connecting minority developers to the kind of capital those communities have struggled to secure in the face of systemic barriers to traditional bank financing.
Amid an affordable housing crisis, the nascent nonprofit will seek to close that racial equity gap by making loans based on the project's viability and social impact rather than the developer's financial background.
"We're much more flexible on things like personal liquidity," said David Langlieb, executive director of the Accelerator Fund. "We want to see that a particular project can get built for the amount of money that the borrower is requesting and that it will cash flow either as homeownership or as rental."
Funding for the project in Parkside, a historically Black neighborhood that's beginning to gentrify, largely consists of two loans totaling about $2.6 million. Half of that amount came from the Accelerator Fund. The other $1.3 million came from New Jersey Community Capital, where Langlieb previously worked. Bey also put in $100,000 of his own money.
The loans were "life-changing" for Bey. They enabled him to acquire the property on Parkside Avenue while providing capital to renovate the building's 17 apartments. It's not his biggest project to date, but it's his most expensive and potentially his most profitable.
The imposing building was recently appraised for $3.6 million.
"The Accelerator Fund has been a game changer," said Bey, who owns Fine Print Construction.
Eight of the units will be market-rate units. The remaining nine will be affordable to people earning 80% of area median income. That translates to roughly $59,000 for an individual.
The affordable units must stay affordable for 15 years as a result of a deed restriction on the property.
"So in that sense, it's also a hedge against the neighborhood gentrifying too much and rents going up too much and still maintaining affordability within this property to whatever extent the economics allow," said Langlieb.
Launched in 2021, the Accelerator Fund is part of the city's Housing Action Plan. It began with $10 million in city funds and another $10 million in investor capital from Citizens Bank and Univest Bank.
The initial pipeline includes a total of six projects expected to create more than 125 units of affordable housing. In addition to the property in Parkside, there's a rental project in Germantown, a rehabilitation project in Cobbs Creek and an affordable homeownership project in Norris Square.
"It is exciting for us to see the first PAF project come to fruition," said Anne Fadullon, director of the Department of Planning and Development, in a statement.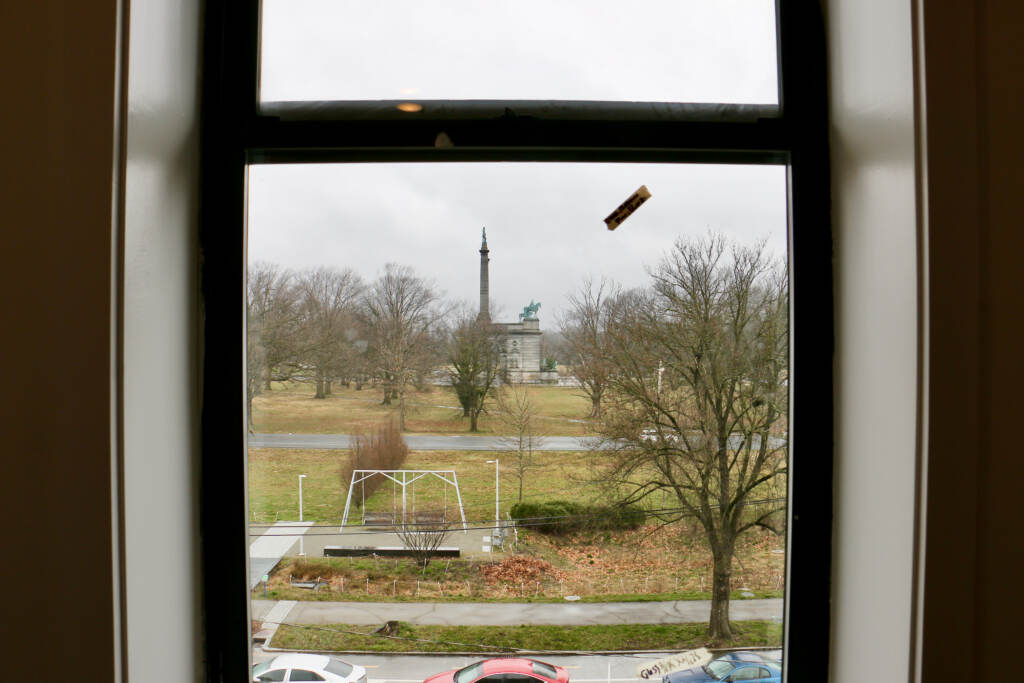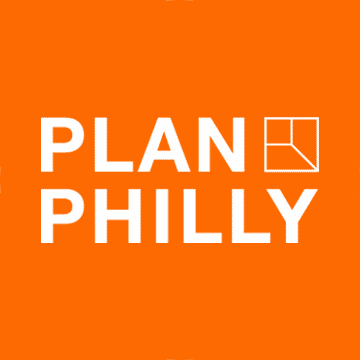 WHYY is your source for fact-based, in-depth journalism and information. As a nonprofit organization, we rely on financial support from readers like you. Please give today.