PHILADANCO!, 'The Nutcracker,' Tuba Christmas, and more holiday events in this week's 'Things to Do'
Listen
4:53
Classic holiday events come to stages in Philly and the 'burbs including a musical Christmas tribute to an influential duo.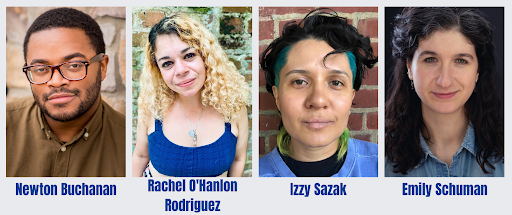 Delaware Shakes is celebrating the Bard with a holiday production they're billing as a 'potluck' of performances. Featured actors Newton Buchanan, Rachel O'Hanlon Rodriguez, Izzy Sazak and Emily Schuman from the Del Shakes artistic squad are performing short pieces, including monologues, stories, and poetry inspired by Shakespeare. Peter Vitale of Minneapolis' Ten Thousand Things Theater and musician/actress Ximena Violante are special guests for the production.

Heidi Schreck's two-time Tony-nominated play "What the Constitution Means to Me" comes from Broadway to Princeton this fall for a limited engagement. The play is based around Schreck's real-life experiences traveling around the country as a teenage Constitution debate champion, and how the document impacted four generations of women in her family.
Classically trained viola player Wilner "Will B." Baptiste and violinist Kevin "Kev Marcus" Sylvester, aka Black Violin, are joined by DJ SPS and drummer Nat Stokes to perform selections from their albums "Give Thanks" and "Take the Stairs." After winning "Showtime at the Apollo" in 2005, Black Violin became a sensation, performing over 200 shows a year. Last year, "Take the Stairs" earned them a Grammy nod. Their goal: to defy stereotypes around what classical musicians should look and sound like.
Originally created to honor a beloved music teacher, Tuba Christmas has grown into an international event, expanding each year since its first performance in 1974. The annual gathering of horn players — that includes the sousaphone, euphonium, and baritone — brings holiday cheer to people around the world. In 2018, the Kansas City Symphony set the Guinness world record with 835 musicians. In Philly, the free performance moves to Cherry Street Pier this year.
Let's take it back… way back to the 18th century. That's the idea behind the first Holiday Frost Fair at Pottsgrove Manor in Bucks County. The fair reimagines historic winter festivals with activities and games from the era, including gingerbread making in an 18th-century oven, tape-making, woodworking, and art, as well as an appearance by historian Michael C. Harris who will speak and sign his 2021 book "Germantown: A Military History of the Battle of Philadelphia."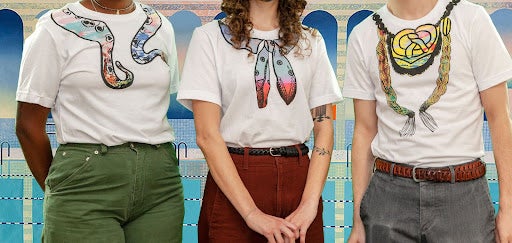 Join co-curator Alex Unkovic for a tour of Mary Reid Kelley and Patrick Kelley's "Blood Moon," which highlights trompe l'oeil, and stay for a workshop in the technique. Fabric Workshop and Museum staff will assist attendees in monoprinting unique T-shirts that you can wear on the spot, or at home, should you choose to. T-shirts are included, but you must indicate your size at registration.
Sibling duo the Everly Brothers were an influence on everyone from the Beatles to Bob Dylan, even though they effectively broke up after 1973. But their run of hits including "Wake Up Little Susie", "Bye Bye Love", "All I Have To Do Is Dream" and "Cathy's Clown" from 1957 to 1960 established them as rock'n' roll pioneers. Thus, they were inducted into the Rock and Roll Hall of Fame in 1986 and the Country Hall of Fame in 2001. The Zmed Brothers perform the Christmas version of their ongoing tribute show at Bucks County Playhouse.
When Joan Myers Brown formed the Philadelphia Dance Company in 1970, she wanted to show that dancers existed from all backgrounds. Now, at 89, she's a dance legend herself, and the company she founded is world-renowned. This weekend marks the 50th, plus-a-year celebration of the venerated organization as last year's was cancelled by the pandemic. On Friday night, "Empire" creator Lee Daniels, once a PHILADANCO! student, will be honored.  Performances and other celebrity appearances continue through the weekend.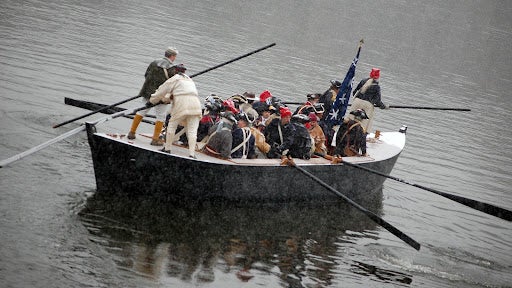 In 1776, George Washington crossed the Delaware from Bucks County on Christmas Day, leading to a successful campaign against Hessian forces in Trenton, N.J. While the reenactment happens on Dec. 25 each year, there's a dress rehearsal earlier in the month. The ticketed event comes with a daylong list of family-friendly activities that include narration of the crossing from Fox TV host, author, and military veteran Peter Hegseth.
When you think about it, learning that Rudolph was different but accepted once others learned it gave him an advantage, was an early lesson in self-acceptance. The timeless children's 1964 TV classic was condensed into a 60-minute stage play specifically for kids, thus the 'Junior' in the title. The stage production includes the classic songs that we all love and runs through the day after Christmas.
What: Musical production
Where: Media Theater for the Performing Arts, 104 E. State St., Media, Pa.
When: Saturday, Dec. 11 – Sunday, Dec. 26
How much: $17
The Philadelphia Ballet may have changed its name, but one thing remains the same — they're going to put on "The Nutcracker" during the holiday season. The classic ballet returns this year after a COVID shutdown. "The Nutcracker" goes through the end of the year, and in February 2022, the new ballet season begins with "New Works for a New World," a fitting beginning to a new chapter for the Ballet.
Keep checking with "Things To Do" as we continue to provide our picks for entertainment during the industry's COVID-19 recovery. Please consult our coronavirus updates to keep up with the latest information regionally.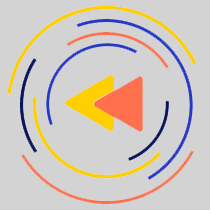 Saturdays just got more interesting.