'People are really, really suffering': Philly area Cubans help amplify protesters' cries for freedom
As unrest continues in that country, many Cuban Americans and immigrants living in the Philadelphia region are showing their solidarity.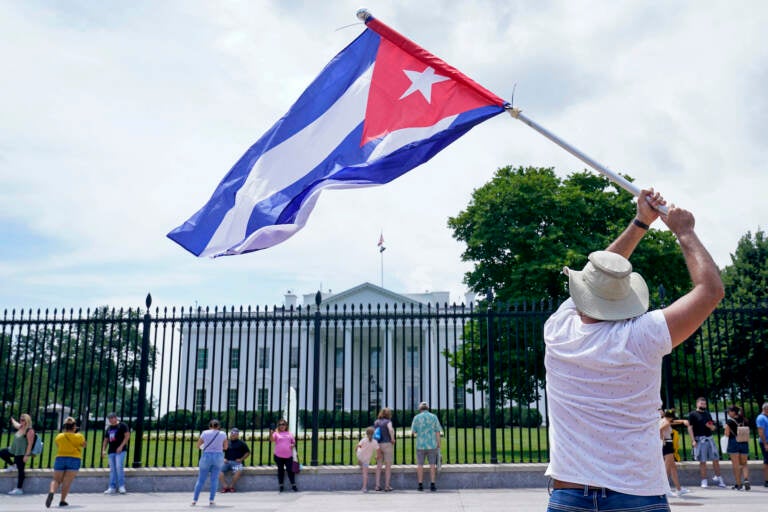 As unrest continues in that country, many Cuban Americans and immigrants living in the Philadelphia region are showing their solidarity by hosting rallies and spreading awareness through social media.
Cuban flags waved in front of the Philadelphia Museum of Art on Sunday as more than a dozen people gathered to support the demonstrations happening in mainland Cuba. The protest was organized through the Facebook page Cubanos en Philadelphia.
Protesters dressed in red, white, and blue held signs and banners calling for freedom and the end of oppression while chanting "Viva Cuba Libre," and "libertad." Others had the trending #SOSCuba written on their signs. More rallies, caravans, and fundraisers are being planned across Pennsylvania.
Philadelphia's protest came one week after people had flooded the streets of Cuba in the largest mass demonstration the country has seen in decades. Protesters boldly denounced their government in an effort to push for political change.
Acosta, a Cuban immigrant who lives in the Philadelphia region, was visiting the island when the protests broke out last week. While no demonstrations were going on in the area she was in, Acosta said she quickly became aware of them happening elsewhere across the country.
"I was there on Sunday with my family having lunch and then phone calls came in right away saying, 'Hey, people are protesting in the streets, please be careful.' Everybody was concerned that this was a situation — a dangerous situation," she said.
WHYY News has agreed to withhold Acosta's last name because she fears retribution from members of the Cuban American community given how politically polarizing these issues are.
Acosta travels to Cuba several times a year for work and to visit family and she often brings food and medicine when she visits.
"Regular antibiotics, regular painkillers. You cannot find those in the hospitals or in the small neighborhood clinics. So people are really, really suffering right now," she said. "To get food is very, very difficult. You have to sit in line or stand in line for hours."
Cuban people dealing with food shortages and high prices have grown frustrated by the government's continuing to spend money investing in hotels and other facilities to attract tourists.
The protests were also fueled by the government's handling of the COVID-19 pandemic, with cases on the rise and a slow vaccine rollout.
While the country had some of the lowest infection rates last year, Cuba now has the highest rate of contagion per capita in Latin America. Hospitals are strained as they face ventilator and medicine shortages and a rising number of patients.
Janet Hernandez, of Allentown, whose grandparents and uncle in Cuba recently contracted the virus, worries about her family's safety.
"It's just really bad and the vaccines, they've been starting to give vaccines out to people now, mostly the elderly and younger children," Hernandez said. "But since there's no medicine and there are no resources for people, I mean, a vaccine isn't really going to do much for them."
Hernandez, the daughter of Cuban immigrants, said she was surprised when the island erupted in what have been described as unprecedented protests. She thought it would be a single-day manifestation, but as the days passed and the movement kept going, she started to feel inspired.
"We're all supportive of the protests that are going on," she Hernandez. "We're proud that they finally all have the courage and they're not scared anymore to speak their minds, because it's just years and years and years of oppression, not being able to say anything in fear that you'll be incarcerated, killed, or hurt."
Advocates in Cuba have reported that over 100 people have been arrested following protests, with one person dying during clashes with the police. A reporter for ABC newspaper in Madrid was detained by police officers and had her home searched by Cuban authorities.
Following the protests, there were also reports of internet blackouts that stalled access to social media and messaging services.
At this time, the government has not published any official numbers on how many people have been detained.
Richard Negrin, a first-generation Cuban American, believes the lack of power, the poverty rates, the lack of internet access, and low vaccination rates created conditions for unrest. However, he thinks this movement is about more than just humanitarian needs; it's about freedom.
"We're talking about meaningful concessions around civil rights and it's not just about the country and the economy and gut-wrenching poverty. That's only one step. You know, where is the freedom of speech? Where is the freedom of assembly, of peaceful protest? Where is the full internet access, basic due process rights?" he said.
The Philadelphia-based executive and former deputy mayor hopes this movement will lead to significant change and that the rest of the world, especially trading partners, will take steps to help the Cuban people.
On Thursday, President Joe Biden, who expressed support for the protests, called Cuba a "failed state" as he condemned the country's communist regime.
Cuban President Miguel Díaz-Canel fired back at Biden on Twitter, saying, "A failed state is that which, to please a reactionary and blackmailing minority, is capable of doing damage to 11 million humans."
The Cuban government has blamed the decades-long U.S. sanctions for its economic instability. However, some frustrated residents are blaming the Cuban government for the conflict.
"I think they are a failed state. You know, I think that's obvious," said Negrin. "The people of Cuba are not suffering because we won't sell them a hamburger. They're suffering because their government has had their boot on their necks for more than 60 years because they're oppressed and they lack basic human rights."
Negrin believes the U.S. trade embargo has been in place for too long, but he is wary of giving the Cuban government a "free pass." He wants to see the government be held accountable and see them uphold a meaningful concession of human rights.
While Acosta also believes the Cuban government should be held accountable, she would like to see humanitarian sanctions and the embargo lifted immediately.
"I support the position that Cubans need to have human rights, but I'm against the option of using hunger and illness to push a human rights agenda," said Acosta. "I am supporting the line of thought that the Biden administration should lift sanctions to get humanitarian aid to Cuba.
"President Trump put in place many, many sanctions, and President Biden has not lifted them," she added. "And that affects directly the most vulnerable population in Cuba, the sanctions are not affecting the government. These sanctions are affecting the poorest sector of the Cuban society."
During his administration, President Donald Trump imposed a multitude of sanctions on Cuba which President Biden has kept in place, despite his campaign-era promises to reverse the policies.
Now some advocates and House Democrats are calling on Biden to lift these sanctions.
Biden recently announced his administration's plan to examine remittances to Cuba, which would allow Americans to transfer money to relatives there.
Florida Sen. Marco Rubio has been vocal about his opposition to allowing remittances and lifting the existing Cuban embargo.
"There's so much passion around these issues," said Negrin. "There are folks who want to argue about the embargo. There are folks who want the Biden administration to send troops in and save people there. There are folks that just want to start pushing for a reduction in some of the sanctions. This is diplomacy at its highest level."
Despite the Cuban community's split feelings about how to handle the situation, many are united by their desire for freedom.
"They want the right to protest. They want to be listened to and they want to have the economic reforms that the government has announced for the past couple of years to be implemented right now," said Acosta.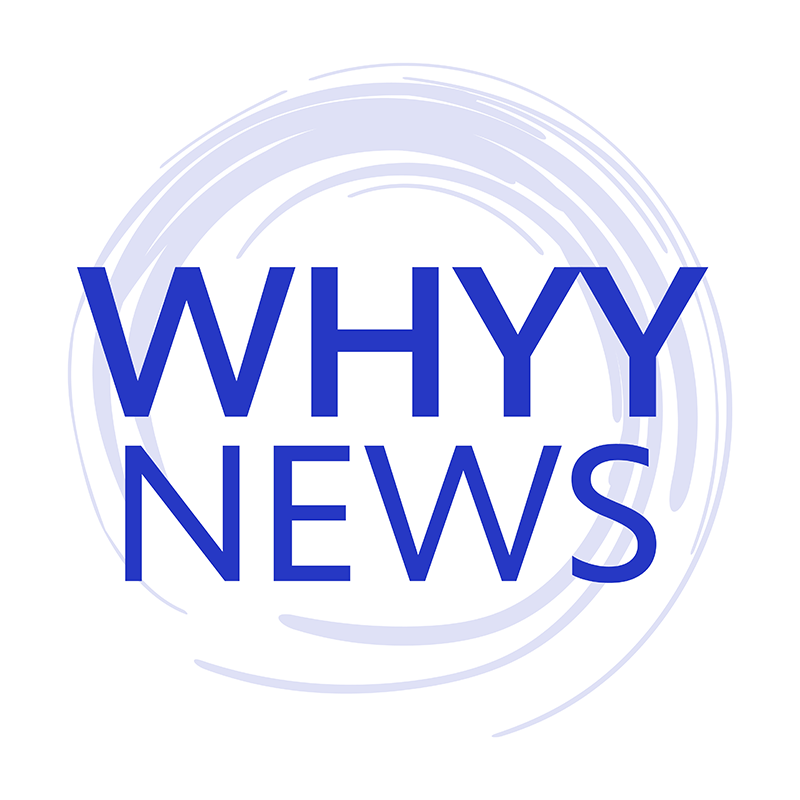 Get daily updates from WHYY News!
WHYY is your source for fact-based, in-depth journalism and information. As a nonprofit organization, we rely on financial support from readers like you. Please give today.