This story is part of The 47: Historias along a bus route, a collaboration between WHYY's PlanPhilly, Emma Restrepo, and Jane M. Von Bergen.
This article is written in English. To read this article in a combination of English and Spanish, click or tap here. Para leer este artículo en español, haga clic o toque aquí.
For lawyer Steven Larín, immigration is more than global. It's personal.
Larín, who practices immigration law at the Nationalities Service Center, sees the sweep of people moving across borders — their journeys in waves powered by the global economy, climate change, and political forces beyond their control, yet sometimes caught in the eddies of bureaucracy and harsh laws.
That's global. And personal?
Larín thinks about his mother, now deceased, and father, who came to Los Angeles from El Salvador in the 1970s. They brought his older brother, then 2. Larín was born in the United States, the first American citizen in his family of four.
"They always worked in factories, doing difficult jobs, difficult hours, always tired, always working, but they struggled to make a life for their children," Larín said.
"Living there in the house, as the son of an immigrant, one sees all that — how the parents are trying," Larín said. "And yes, always, when I was young, I thought if I had the opportunity to help, I would."
And so he has. After graduating from Swarthmore College and Loyola Law School at Loyola Marymount College in Los Angeles, Larín stayed in the City of Angels for four years, helping refugees from El Salvador. For the last 15 years, Larín has handled thousands of cases for immigrants here in Philadelphia, working as a lawyer for the Nationalities Service Center on Arch Street, just a few blocks from the Route 47 bus stop. Larín is now deputy director.
The Nationalities Service Center is celebrating its 100th year of service to Philadelphia's immigrant community, and because of that, the nonprofit social services agency has watched the history of the world unfold in the City of Brotherly Love.
"We have worked with the refugees from Vietnam after the war there. We have worked with the refugees from various countries after the Second World War. Going further back, you can see all the groups that are now in Philadelphia," Larín said. "That story is critical for all of us to understand now — that all these groups have made the Philadelphia that exists today."
"Philadelphia is Philadelphia [because of] the contribution of all immigrants from around the world. Right now," he said, "maybe the focus is on Latin American immigrants." In the future, their contribution to the community of Philadelphia will be obvious, just as earlier immigrants left their marks on the city."
"The Nationalities Service Center has had the opportunity to see — to participate — in that story for a long time," Larín said. "We continue to learn from the communities we help, because each community has different needs and opportunities. We are learning and changing our services to give the best possible help."
The path of immigration is never easy, and Larin saw first-hand how it impacted his family. When he and his older brother went to elementary school, the school treated his brother differently, even though his brother was an infant when he came to the U.S., and for all intents and purposes grew up here.
"The population of public schools was changing, and there was a lot of tension, a lot of problems," Larín said. "People from different communities — they didn't like that there were so many Latino immigrants." At home, his father would talk about unfair treatment at work, and Larin could not help but see the struggles of friends and family.
"At the same time, we had a good time and we found happiness in what we did and when we got together," Larín said, noting a large extended family that had moved to the U.S. as well.
Immigration issues change with the laws and the times. "I think a lot about the … migratory history of the Salvadoran people," Larín said. In the 1980s, many were fleeing the war in El Salvador. They came to the U.S., seeking asylum, he said, and the majority were denied. Meanwhile, immigrants from Nicaragua were being treated differently, because of the U.S. opposition to the left-leaning Nicaraguan government.
"But the Salvadoran people were an organized people, who got involved in politics, and organized, and fought to change the situation," he said.
There was a lawsuit, which they won, that forced the government to give Salvadorans and others a second chance at asylum. A law, the Nicaraguan Adjustment and Central American Relief Act, passed in 1997, also helped some Salvadorans and Guatemalans to obtain residency.
"When I started as a lawyer, I was working with that community with that law," he said. More than 300 people a day came to his agency who wanted to register to get residency.
"It is interesting to me that now because again in the news, they speak a lot about Central America — El Salvador, Honduras, and Guatemala. And history is connected, of course, because those who are fleeing are fleeing from situations that [have] been created by all that history in El Salvador, but also by the immigration laws of the United States."
Larín explained that some people who were deported because of those laws had grown up in the U.S. When they were returned to their former countries, they carried back cultural practices they had learned here. Some practices were positive, but others, such as gang culture and violence, were not. As gang culture took hold, it created violent conditions that led people to seek refuge in the U.S. "People are fleeing from gang violence in Central America, but the gangs they are fleeing from were created in the U.S.," he said.
"The gangs, for example, all that history, everything is connected, so it is very interesting for me to work with young people who come from Central America. They have been fleeing from that, sometimes from poverty, but also the violence," he said, adding that more young people are coming to the U.S. and seeking asylum.
When Larín looks at immigration from an even broader vantage point, the movement of people is not unlike the movement of money. Around the world, companies and capital and investment circle the globe searching to find the right atmosphere to manufacture products or grow profits.
People, he said, do the same — moving from place to place and country to country to thrive.
And because those people are looking to thrive, they do.
"People have a right to work. They look for jobs. If the job no longer exists in a place, or if there are natural disasters, or violence, they go to look where they have the opportunity and they come to contribute, right? All studies have shown that immigrants come and create new businesses more than people born here," Larín said.
"The economy, the way it works is that people come to work. They have jobs. They buy things. They buy a house. They contribute," he said, pointing out that many immigrants in Philadelphia have been here for more than a decade. "They are already part of our community. We are not foreigners in a certain sense. They are people who are already here. They already go to school with our children. They work with us in our jobs. They go to church. They are already part of our community."
Larín is heartened by the potential for changes in immigration policies under President Joe Biden.
"Immigration laws should respect each person's right to work and allow people the opportunity to provide for their families and themselves, which in turn contributes to the economic prosperity of the entire community," according to Larín. "I would add [that] U.S. immigration law also needs to be centered on keeping families together and providing refuge for those fleeing from persecution."
Larín is also encouraged by Biden's announcement that there will be more assistance for Latin American countries and organizations within them "that help, that work against violence, that work against corruption. The United States, as it has had a part in [what] impacts Latin American countries, does have the responsibility to think about how it can help and how it can give opportunity to the Latin American people who are here."
At the Nationalities Service Center, Larín works with immigrants from all over. Over the years, immigrants from Africa have been the fastest-growing group, but Latinos and Asians are the largest groups. Lately, most of the Latino immigrants are from Mexico, Guatemala, Honduras, and El Salvador, he said. In Pennsylvania, Asians and Latin American immigrants are the largest groups, particularly immigrants from China and India.
"Last year we helped people from more than 110 countries around the world," he said.
Looking back on the Nationalities Service Center's 100-year history, Larín said, "when there are problems, when there are wars, when there is an environment of corruption, when there is migration and [immigrants] come to Philadelphia, NSC has always opened the doors to give assistance, to help, but also to tell people that they are welcome."
Larín is talking about something more than assisting immigrants out of some sense of charity toward "the huddled masses yearning to breathe free," as the poem on the Statue of Liberty says. Instead, just as Philadelphia works to bring businesses here for economic growth, the city should work equally hard to attract immigrants for what they can contribute to Philadelphia's cultural and economic vitality.
"We must want immigrants — and welcome them," Larín said.
"Philadelphia had been losing population in recent years and with an increase in immigration to the region that is changing," he said. "Immigrants arrive in the city to work and be reunited with family, and by doing so, they are helping to rebuild and strengthen our communities."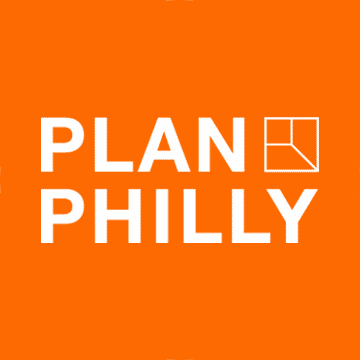 WHYY is your source for fact-based, in-depth journalism and information. As a nonprofit organization, we rely on financial support from readers like you. Please give today.