Mapping Philly's Latino communities: People and places to know along SEPTA's 47 bus line
Visit the people and places that shape their neighborhoods and communities as told through PlanPhilly's The 47: Historias along a bus route series.
SEPTA's Route 47 bus connects many of the city's Latino communities, from South to North Philadelphia. Taking people between their homes and the places where they learn, work, find joy, and find love, the 10-mile transit line serves as a lifeline for neighborhoods shaped by a growing population of Spanish-speaking Philadelphians.
The 47: Historias along a bus route series represents one fraction of the people who rely on and are connected to the bus route. From immigrant mothers working together to support their families to high school students expressing themselves through photography to small business owners serving their communities, the series captures the vast diversity within Philadelphia as a city and within its Latino communities.
The map below displays a location along the route that represents each person who entrusted us with their story. Each point on the map represents a special place in the city treasured by the people who know it and important to Philadelphia as Spanish-speaking communities continue to grow and thrive here, creating new businesses, art and cultural traditions.
Use the forward button to take a tour of the places we've been and the people we've met, like Luis Uribe, a soccer coach in South Philly who brings families together through the sport. Experience the beats and culture that thrive within Centro Musical on North 5th Street, all along the 47 bus route and hear about the life of a Puerto Rican doctor who has cared for his North Philadelphia community for decades.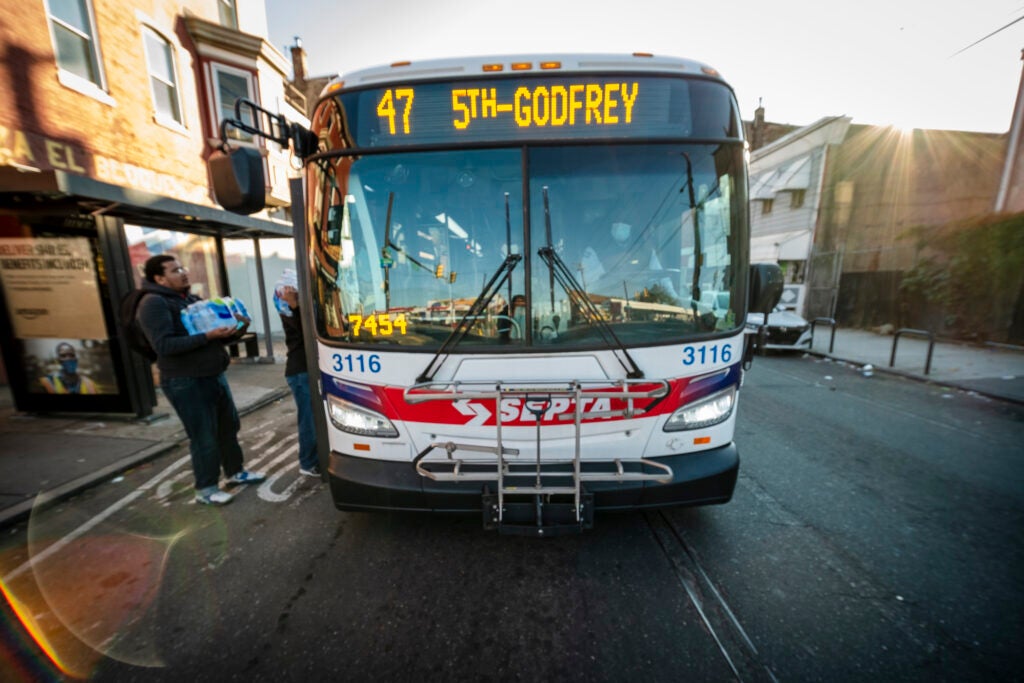 Most of Philadelphia's Latino communities live along SEPTA's 47 bus route. The busy line serves as a "pulse" for the community, says Rev. Adan Mairena, a Norris Square pastor.
Stop on the 47: Whitman Plaza
___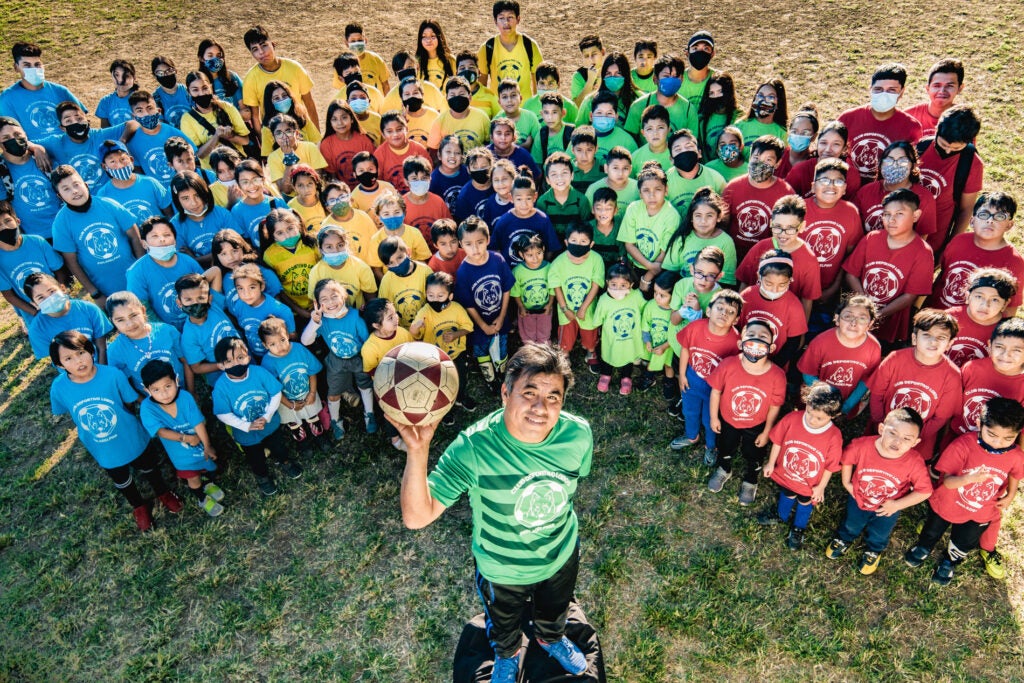 As a child growing up in Mexico, Luis Uribe dreamt of a future playing fútbol. Decades later in Philadelphia, he uses the game to connect to his community in South Philly.
Stop on the 47: 7th St and Federal St
___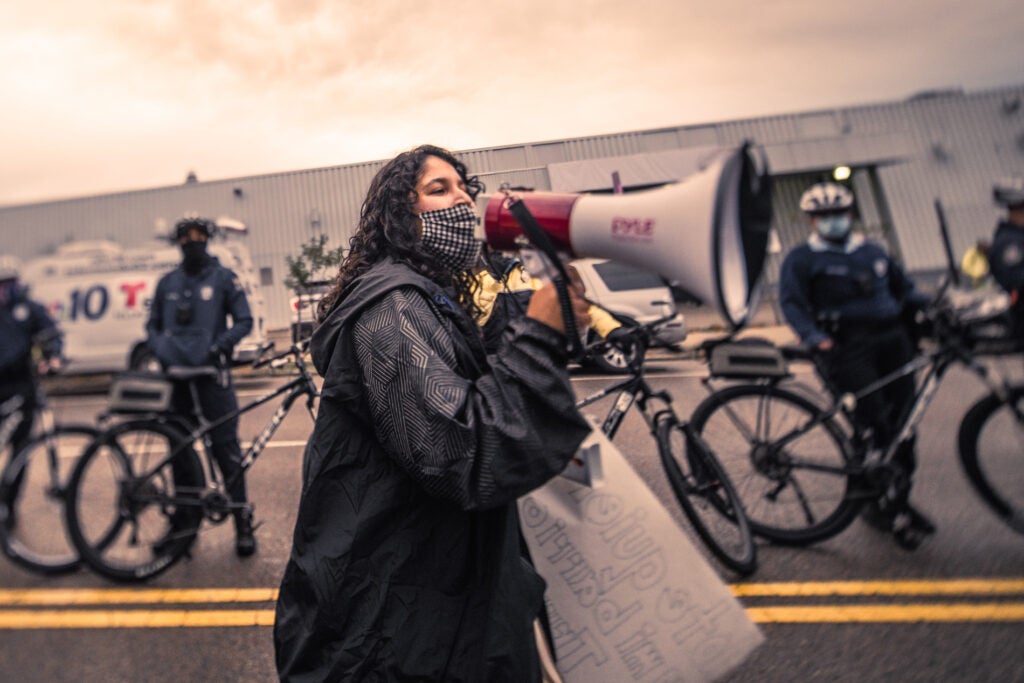 Philly Boricuas is an organization seeking to build more power for Philadelphia's Puerto Rican community — Puchi De Jesus is one of the activists fighting for more political involvement locally.
Stop on the 47: 5th St & Huntingdon St
___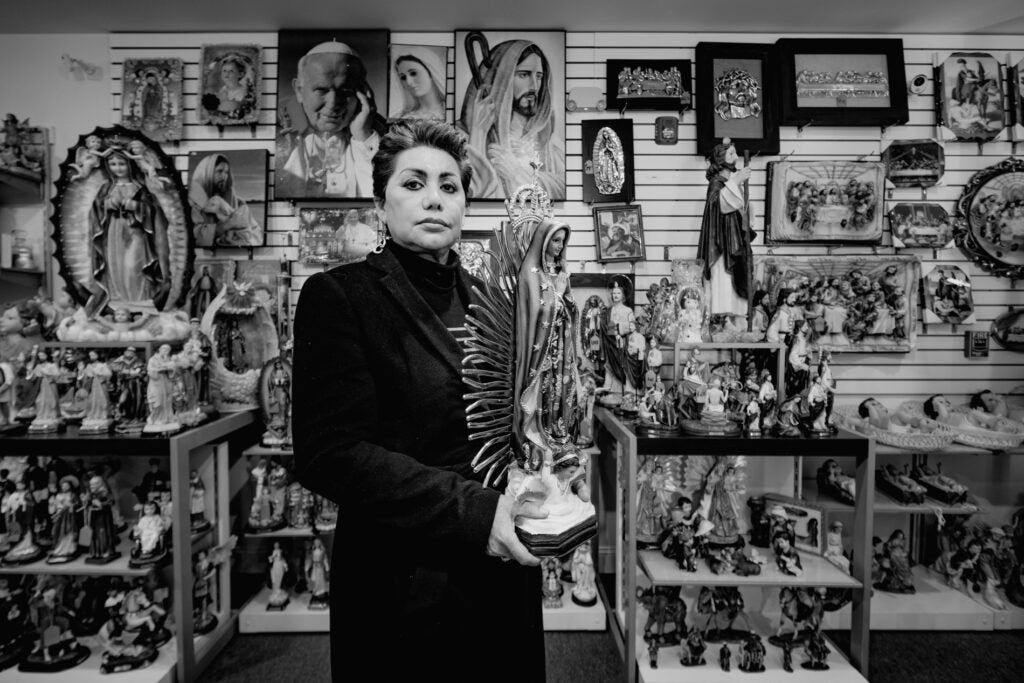 Isabel Espinosa Sanchez of the San Miguel Arcángel shop keeps South Philadelphia prepared for religious rituals and celebrations like baptisms and first communions — and also protected from danger.
Stop on the 47: 7th St and Federal St
___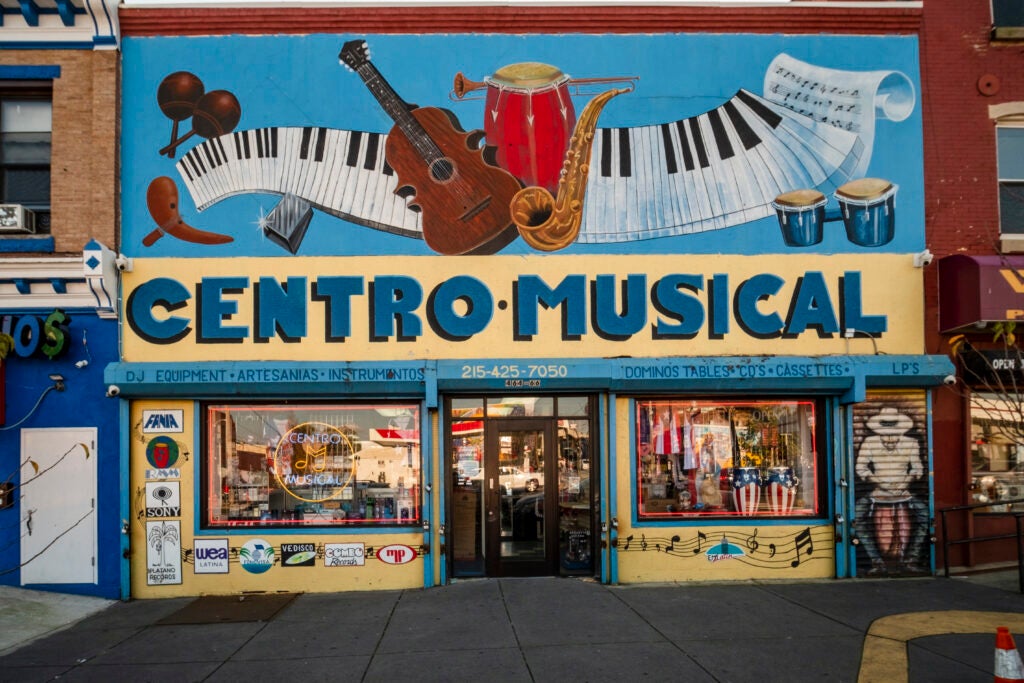 West Kensington's Centro Musical is more than a shop — it's a place for Latinos to come together, play music and celebrate their culture.
Stop on the 47: 5th St & Lehigh Ave
___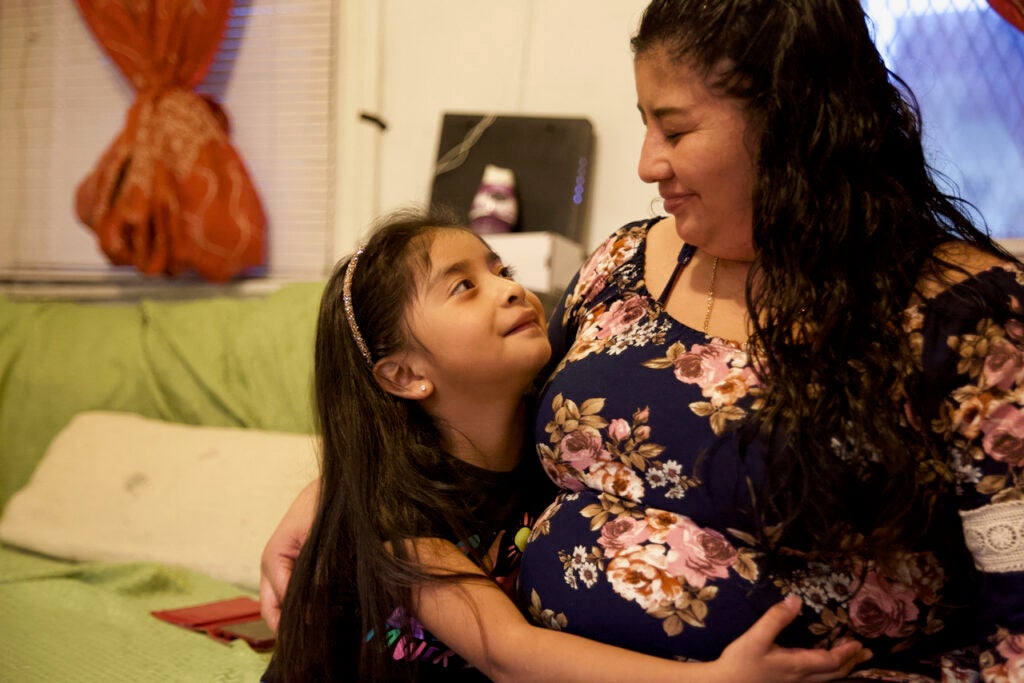 Women account for a growing share of Latin American immigrants settling in the U.S. In Philly, three mothers share resources to thrive in their new home.
Stop on the 47: 8th St and Ritner St
___
Dr. Llera uses his own experience coming from Puerto Rico to Philadelphia to help treat his patients at Maria de los Santos Health Center on Allegheny Avenue.
Stop on the 47: 5th St & Allegheny Ave
___
La Gua Gua 47 — the 47 Bus — honors the summer day in 1985 when Alba Martínez rode SEPTA to the heartbeat of Philadelphia's caribeña community.
Stop on the 47: 5th St & Huntingdon St
___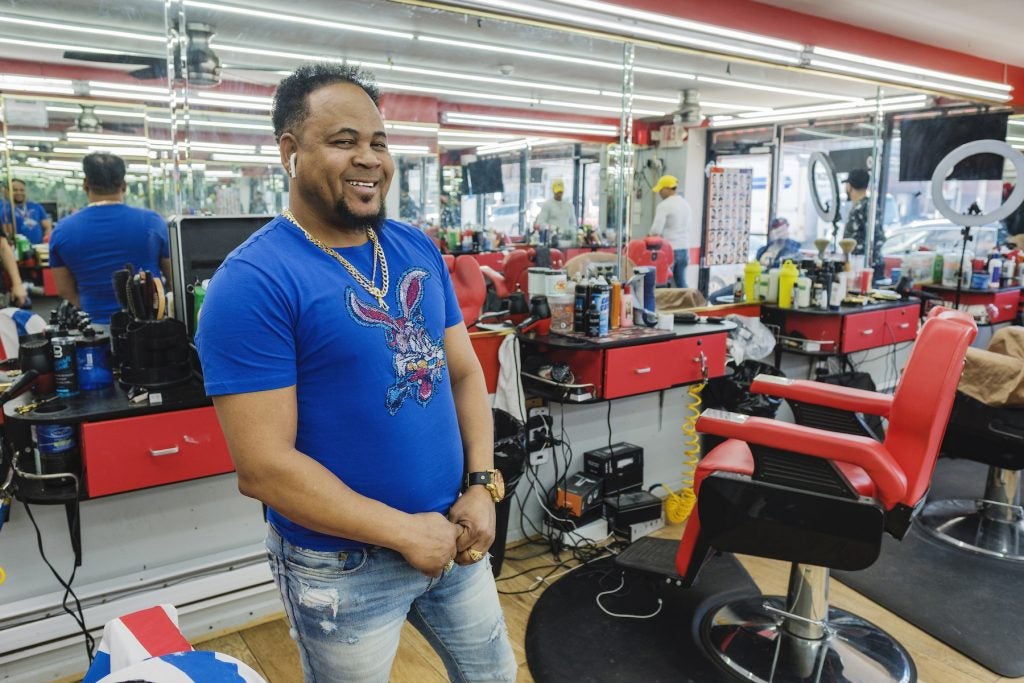 Raymon Rincón owns two barber shops on North Fifth Street in Philadelphia. He is part of a strong community of business owners from the Dominican Republic.
Stop on the 47: 5th St & Wingohocking St
___
The Carnaval de Puebla tradition started by Philly's Mexican community lived on this past year in a new and virtual way.
Stop on the 47: 7th St and Federal St
___
For lawyer Steven Larín, immigration is both global and personal. He helps families find refuge and asylum through his work at the Nationalities Service Center.
Stop on the 47: 9th Stand Cuthbert St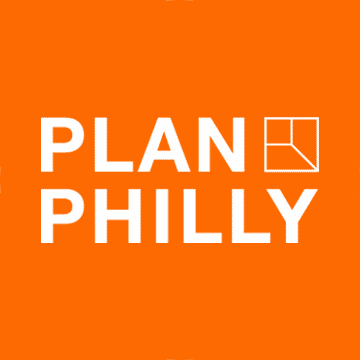 WHYY is your source for fact-based, in-depth journalism and information. As a nonprofit organization, we rely on financial support from readers like you. Please give today.