This story is part of The 47: Historias along a bus route, a collaboration between WHYY's PlanPhilly, Emma Restrepo and Jane M. Von Bergen.
This article is written in a combination of English and Spanish. To read entirely in English, click or tap here o para leer en español, haga clic o toque aquí.
Business is good at Raymon "La Salsa" Rincón's La Salsa barber shop on North Fifth Street.
With a bright orange sign and a warm vibe, the place is inviting — and hard to miss. Even bus drivers piloting SEPTA's 47 bus notice Rincón's shop as they motor by.
"Incluso hasta los que manejan la gua gua 47 miran la barbería y ellos quieren saber lo que hay aquí", dijo Rincón.
What is there is obvious through the big windows facing the street. Like many North Philly businesses, the barbershop has a Caribbean flavor. Loud, energetic music, laughter, joy, camaraderie.
"The atmosphere of a barbershop, you have to be a little … as I say… a little loving," Rincón said. Customers can be demanding. "Usted tiene que tener la paciencia. Esa gente que viene así, tú los tratas con cariño, los tratas con amor".
The shop's clientele reflects the neighborhood — lots of foot traffic from fellow Dominicans, like Rincón, but also other Black and Latino Philadelphians.
"Why so many people? They wanted to try. And now, they tasted the seasoning" and so they return, said Rincón who owns a second barbershop on Fifth Street, La Salsa II. "We do the job well and we treat them well."
Rincón came to the United States on Christmas Eve, 1997. He came somewhat reluctantly — December is one of his favorite times of the year in the Dominican Republic.
But Rincón, a musician, and his fellow band members had a gig in the United States.  Rincón, who plays güiro, a percussion instrument, was traveling with Willian Segura, el Vacandú, "a beautiful bachata group," Rincón said. It was reason enough to make the trip.
First stop was Manhattan. In February, they embarked on another tour — to Europe, Puerto Rico, and then Miami before finally returning to New York.
Eventually, he found himself in Philadelphia for another music gig. He liked what he saw and eventually moved to the city, a common migration pattern for Dominicans.
"Y lo vi y me gustó porque se podía…, ¿cómo le digo?… se veía como más…, como un barrio, como un barrio de nosotros", dijo. There was also more parking, a thriving Dominican community, and a great music scene. It felt like a neighborhood at home.
When Rincón wasn't playing, he worked in landscaping. For him, a friend's barbershop was almost like a second home – a place to hang out, to tell stories, and make jokes.
The barbershop business began to look pretty good, especially after Rincón got laid off from his landscaping job. "Yo vi el negocio de la barbería tan bonito y como tan simple que se veía", dijo.
"Then I said to my friend, 'Give me that chair!'" and he said, 'Take it!'" Rincón bought a business and started cutting hair.
Rincón, who owns a second shop, La Salsa II a few blocks away on Fifth Street, is one of thousands of Dominican business owners in Philadelphia. Dominicans make up a large percentage of the city's nearly 12,000 Latino entrepreneurs, according to Jennifer Rodríguez, president and chief executive of the Greater Philadelphia Hispanic Chamber of Commerce.
Second to Puerto Ricans, Dominicans constitute the second-largest group of Latinos in Philadelphia.
"Los dominicanos llegan con hambre de progresar", dijo Rincón. "Las peluquerías son dominicanas, los salones de belleza, las bodegas, los negocios para enviar cosas y dinero, casi todos son de dominicanos".
Immigrant businesses like Rincón's play an important part in the nation's economy. Researchers from the Ewing Marion Kauffman Foundation, which studies entrepreneurship, estimate that immigrants tend to start new businesses at double the rate of native-born Americans.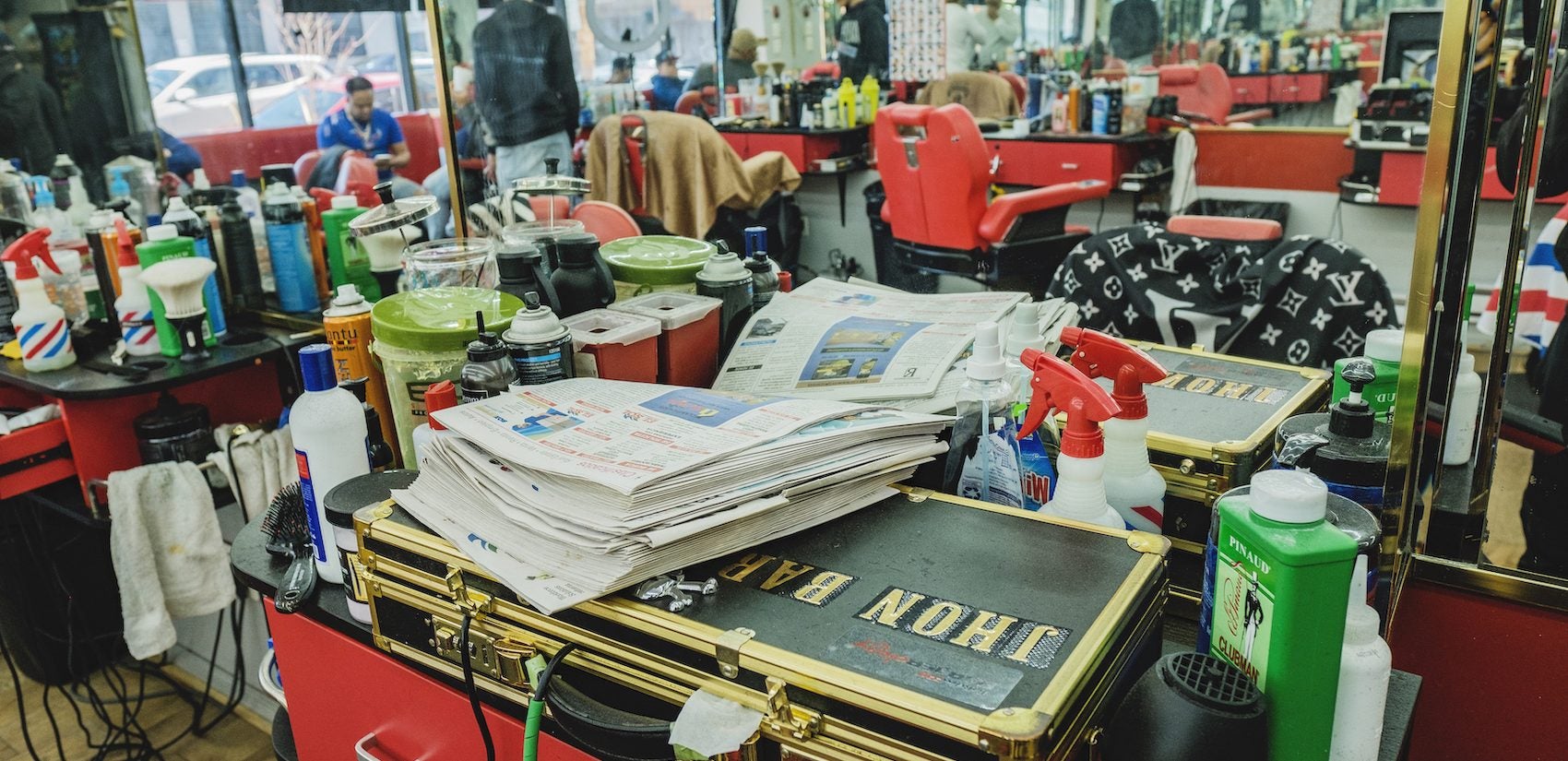 In 2017, the Center for American Entrepreneurship looked at the backgrounds of the founders of Fortune 500 companies, America's largest businesses. The Center's analysis showed that 43% had been started by first- or second-generation immigrants.
"Entrepreneurship is a viable and relatively effective option" for immigrants who need to generate an income, Rodríguez said. Professionals whose degrees aren't recognized here open businesses and, "on the other side, in some cases they are immigrants with a lack of education, for whom speaking English is an obstacle."
They open businesses that employ their skills in "en sus comunidades donde el idioma y la cultura son familiares", dijo Rodríguez.
"Sabemos que los negocios latinos tienden a contratar personas de la misma comunidad con más frecuencia y personas con historiales que no serían elegibles para empleos en las grandes corporaciones", dijo Rodríguez.
Because, as Rodríguez explained, access to capital is a challenge for all new businesses, and particularly for immigrant businesses which may not have the connections or know-how to obtain it, entrepreneurs help each other.
That's definitely true in Philadelphia's Dominican community.
For example, a friend loaned Rincón part of the money to buy his first shop in 2007. "I still thank him from my soul," Rincón said.
And in turn, he helps others.
"Si usted es una persona que a pesar de que no tenga papeles, de que no tenga social security pero hay amigos que se han fajado y tienen negocios, quieren que los otros amigos crezcan; así es que se debe de ser, ayudar al prójimo. Yo he ayudado a muchísima gente", recordó Rincón.
Entre inmigrantes el sistema es una cadena de solidaridad.
It's not always easy – barbers join him in his shop, then strike out on their own. "I say, 'No problem. You know that I will help you.'"
Rincón has a team of 15 young people, most of whom are also Dominicans. They know their customers very well – well enough to guess what cut they'll want based on whether they're from Mexico, Puerto Rico, or other parts of the Caribbean. "Esta barbería es cinco estrellas", boasts Rincón. "Puedes comprobar que somos la número uno".
The atmosphere at La Salsa is decidedly masculine, but women show up as well, bringing sons or nephews for their haircuts. "The women who come here, they are happy because no one bothers them," Rincón says. Given the special reverence for the ladies who walk through the door, it's no surprise that romance may follow. Caribbeans, after all, are famous for their friendliness and sweetness. But romance has to happen outside the shop.
"No digo con eso que nadie se pueda enamorar, no porque todo el mundo se puede enamorar, pero si hay un respeto. Si la quiere enamorar, de la calle pa'fuera, pero aquí hay un respeto", dijo Rincón.
Hard work also figures into the mix.
"Saber trabajar significa seguir las normas de la ciudad, llegar temprano, limpiar, tener una buena cara para el cliente cuando entra y hacer el trabajo que el cliente quiere, y dejar que el cliente se vaya feliz. [Eso] permite que el cliente vuelva mañana".
Rincón has never abandoned his music. He still dreams of touring around the world, but meanwhile, he finds contentment in his barbershops.
"Mi vida comenzó desde que me quedé en este país", Rincón dijo. "Hoy estoy bien, Yo estoy feliz. Es bueno en este país. Tengo a mi esposa. Tengo mis hijos. Tengo todo. ¿Qué más se puede pedir?".
"I have everything. "What more could you ask for?"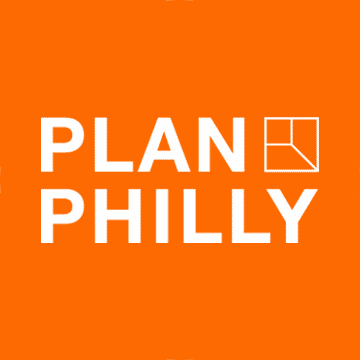 WHYY is your source for fact-based, in-depth journalism and information. As a nonprofit organization, we rely on financial support from readers like you. Please give today.