Mushroom farmers come out of the dark in new People's Light play
"Mushroom" at People's Light and Theater focuses on communities of immigrant laborers in Kennett Square's enormous mushroom industry.
In early 2020, when Eisa Davis was shooting the HBO television show "Mare of Easttown" in Delaware County, playing a therapist opposite Kate Winslet, she was also workshopping and re-writing a play set in neighboring Chester County.
The play is set in the mushroom farming industry in Kennett Square, Pa., the "mushroom capital of the world," and the community of mostly immigrants surrounding it.
"That was actually a fun piece of kismet, after coming on these trips down to Chester County since June of 2013, and then to be cast in 'Mare of Easttown,'" said Davis. "Not very far away, but of course Delco is a completely different culture than Chester. I quickly learned that. Quickly."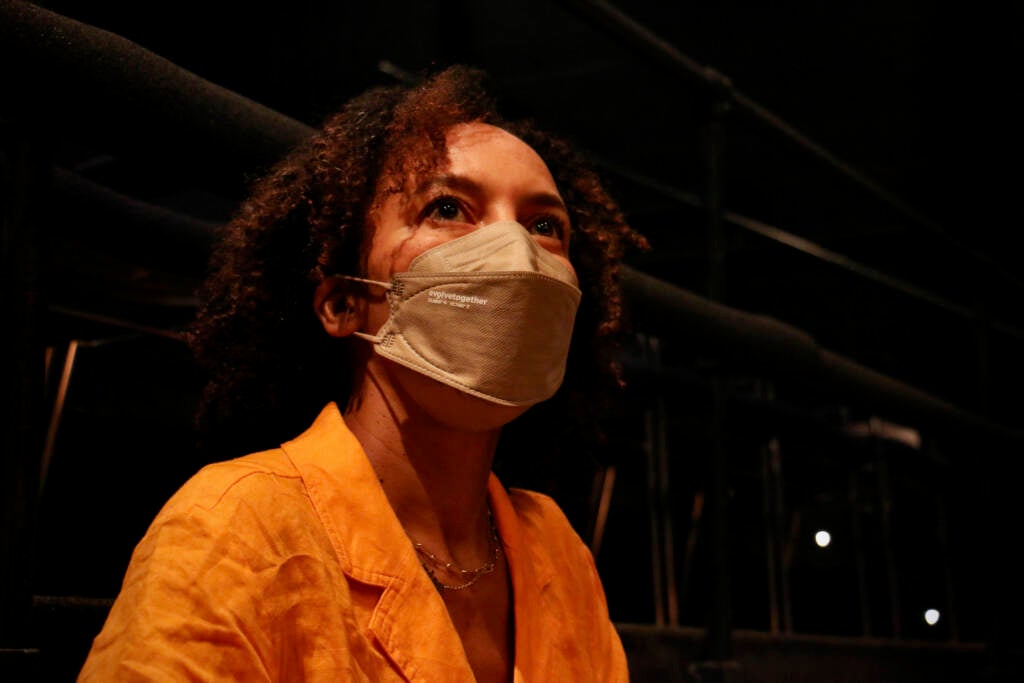 After almost a decade of development, "Mushroom" is premiering this weekend at People's Light and Theater in Malvern, until October. People's Light commissioned Davis to write it as part of its New Play Frontiers program, wherein the company asks nationally recognized playwrights to write original works based on local communities in the region around Malvern.
Davis, a Pulitzer-finalist playwright, was in the original cohort of playwrights in the Frontiers program, but funding issues delayed her premiere. Other plays fell into the cue before "Mushroom," including "Project Dawn" (2017) by Karen Hartman, about a Philadelphia courtroom for cases involving women charged with prostitution; "Mud Row" (2019) by Dominique Morisseau, about a historic Black neighborhood in West Chester; and "Bayard Rustin Inside Ashland" (2022) by Steve H. Broadnax, about the civil rights activist who grew up in West Chester.
The set of "Mushroom" looks like a mushroom farm: fungi grow in dark, enclosed rooms on tiered beds. The floor of the stage is covered in what appears to be mounds of rich mushroom compost (it's actually granulated cork).
Over the course of the play, the same set is used to represent several locations, mostly through artistic use of light and sound. The mushroom farm is always present, regardless of where the action happens.
There are eight cast members, some playing multiple roles, but there is no "main" character. Davis wrote the story to reflect communities of people and how they interact.
Davis said the "heart" of the play was inspired by Anel Medina, an undocumented registered nurse who first came to the Kennett Square region as a child from Mexico City with her parents, who came to work in the mushroom farms. As a teenager, she became her mother's medical translator at doctor appointments. That inspired her to enter the medical field.
"I'm a registered nurse now," says a character informed by Medina on stage, played by actress Kenia Munguia. "If you come to the hospital, if you're hurt, if you're about to die, I will care for you. I'm undocumented and I will care for you. Your story isn't only your story. Your story is a story of others. We are not illegal. We are not your enemy."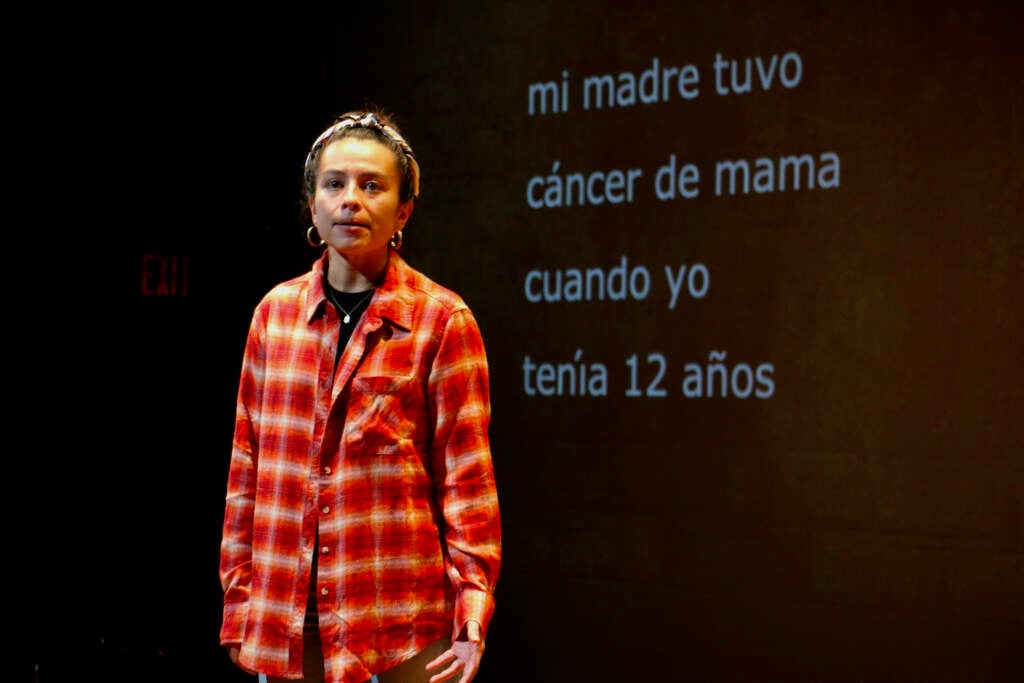 Medina is a beneficiary of the DACA Dreamers program, and is the subject of a short PBS television film.
Davis included a nameless narrator who exists outside of normal reality. Named "Third Person Omniscient (played by Janice Amaya), Davis describes the character as a "shape-shifter" who exists in a different realm of consciousness.
"It really helps as a theatrical conceit for us to be able to understand people who may not actually talk about what is most important to them," she said. "Either because that's culturally where they are or what they've been told to do, what is normative. But also, due to the policies of this country, they have been forced to hide those stories."
To write the script, Davis visited Chester Count many times to meet with undocumented mushroom farm laborers, and the people who assist them through cultural organizations like Alianzas de Phoenixville and Casa Guanajuato. She met mushrom farmers, some of whom are also undocumented immigrants. She workshopped the play in community readings around Chester County.
But without a firm premiere date, the script languished.
"I thought, 'Oh, this play is going to go into a little trunk that I can just look at from time to time,'" recalled Davis. "Then there was funding that showed up from the Mellon Foundation and the Pew Foundation. They thought that this story would actually be really important."
Since 2013, issues around immigration have become more central to the national conversation. During the Trump administration, Immigration and Customs Enforcement (ICE) targeted sanctuary cities across the country, such as Philadelphia, for coordinated sweeping raids to arrest and deport immigrants. Women and children detained while illegally crossing the Mexican border were sent to a detention center in Berks County for long-term captivity, which attracted a sustained protest movement.
The developing urgency around immigration policy in the country shaped the script for "Mushroom."
"Early on it was much more internal — workplace disputes — and the kind of emotional as well as restorative justice questions that that brought up," said Zak Berkman, producing artistic director of People's Light and Theater. "But suddenly there was now this external pressure of deportation that was really much more magnified."
Davis not only wrote a play about immigrants in Chester County, she wrote it for them. The play is bilingual, roughly equal parts in English and Spanish.
While plays at People's Light have sometimes featured elements of languages other than English, the company has never before produced a play that is almost evenly split between two languages.
"There's a democracy of language here. The concept of what's a foreign language is hopefully different. For folks who are just expecting things to be in English: Nope," said Davis. "But the idea is for all to feel welcomed. Of course, there is access to the meaning of the play through supertitles, so no matter what language it is that you speak, English or Spanish, you will be able to completely understand what happens word for word."
The supertitles are incorporated into the design of the set, projected onto three walls of the theater space such that no audience member would need to turn their head away from the performers to read the dialogue.
The bilingual production is one part of People's Light's efforts to reach out to new audiences. Berkman said everything from advertising, community outreach, entrance signage, and lobby decoration was considered in terms of audience members who may not speak English and may never have been to People's Light before.
For example, the theater asked Santiago Tonauac Castro Bahena (Santi Castro), a queer, Latinx, and Indigenous theater artist in Philadelphia, to create a lobby installation based on his response to the play. The playbill is printed entirely in English and Spanish (flip the book over to open the playbill in the other language).
The play itself is spoken in several dialects, representing variations of Spanish from Mexico, Guatemala, and other Central American countries where immigrants to Kennett Square originate. Davis worked closely with translator Georgina Escobar to get the nuances of dialogue right.
"It's a really multifaceted effort. We are failing all the time, but what we have done really intentionally from the beginning is be in conversation with community partners to help inspire this work," said Berkman. "To identify what is the best way to invite and introduce and welcome them and the communities they serve to come into our space and be able to attend this play."
The plays in the New Play Frontier program are meant to represent local communities, in stories that can resonate with audiences everywhere. Previous plays in the program have gone on to be produced in other cities across the country. Berkman said one of them, "Project Dawn", is in early stages of development as a possible television series.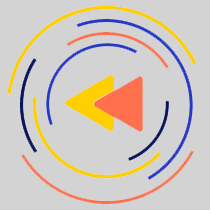 Saturdays just got more interesting.
WHYY is your source for fact-based, in-depth journalism and information. As a nonprofit organization, we rely on financial support from readers like you. Please give today.