ICE officials use Philly press conference to tout 170 arrests in 'sanctuary' cities
Updated: 6 p.m.
ICE officials touted more than 170 arrests in Philadelphia, New York, Denver, Seattle, Baltimore, and Washington, D.C., on Friday as part of recent operations that coincide with the final leg of the 2020 presidential campaign.
In late September, reports emerged that the Department of Homeland Security would target "sanctuary cities" for enforcement activities. As part of Operation Rise, Phase 2, ICE made 26 arrests in Philadelphia between Oct. 3 and 9. Of the people arrested nationwide, 80% had been charged with or convicted of crimes, according to Philadelphia field office director Simona Flores-Lund.
Last week, federal immigration authorities announced 128 arrests in three cities in California, as a part of Phase 1.
Without greater cooperation with local authorities, "ICE will conduct more at-large arrests at local neighborhoods and at worksites," Acting Homeland Security Secretary Chad Wolf said during a press event in Philadelphia Friday. "Sanctuary city residents should understand and continue to expect a more visible ICE presence."
Philadelphia officials criticized the event for whipping up fear.
"These at-large arrests are intended to create fear and distrust among all our residents and bury immigrants and their families further in the shadows," said city spokesperson Irene Contreras Reyes. "This anti-immigrant rhetoric must stop."
The timing of the press events raise concerns that the agency's activities are an extension of President Donald Trump's political campaign. The president's law-and-order message often holds cities with Democratic leadership, such as Philadelphia, up as dangerous. ICE also recently announced that it is bankrolling billboards around Philadelphia with the faces and names of immigrants it seeks to arrest and shaming city officials for refusing to turn over an immigrant in police custody without a judge's warrant.
These activities "[have] nothing to do with politics, elections, Democrats, Republicans or anything of the like," Wolf said. Instead, he characterized these statements as a bid for cooperation. Wolf, along with acting ICE director Tony Pham and local field office director Flores-Lund, described particular instances in which undocumented immigrants who committed violent crimes were not turned over to ICE custody. According to a press release, none of those arrests were made in Philadelphia.
"Sanctuary city policies place politics over public safety," Flores-Lund said.
Though it is often derided as a "sanctuary city" policy, honoring ICE requests to voluntarily turn over people in police custody presents a legal risk for municipalities. In 2014, New Jersey resident Ernesto Galarza, a U.S. citizen, negotiated a $95,000 settlement with Lehigh County, after the county jail honored an ICE detainer request that was issued in error.
As a result, it's not just metropolitan areas that may shy away from cooperation, but also suburban and rural ones. In Philadelphia, the federal government attempted to force local authorities into honoring detainers by withholding federal criminal justice grants. In 2018, U.S. District Judge Michael Baylson sided with the city in a subsequent lawsuit challenging that practice, and a federal appeals court upheld the decision last year.
"We always cooperate with ICE when the agency goes before a judge and obtains a federal arrest warrant, as required by law," said Contreras Reyes. "ICE should and is expected to follow proper legal channels to obtain people in our custody."
Local leaders of immigrant rights groups, who are often the first to hear about arrests from neighbors and loved ones of those taken into custody, said Operation Rise did not appear to be an increase in enforcement. The threat of arrest, however, had spiked fears among local immigrant communities.
"At a time when the Latin American immigrant community is already facing hardship due to COVID, this threat is only adding additional stress," said Steven Larin, deputy director of Nationalities Service Center. NSC and Juntos, a community-led Latinx advocacy organization, had ramped up "know-your-rights" trainings to try to allay those fears.
The arrest numbers are also not out of line with typical enforcement activities, as shown by the agency's own records. In fiscal year 2019, agents with the Philadelphia ICE field office made between 304 and 391 arrests every month, according to the agency's year-end report.
At Friday's press conference in Philadelphia, federal officials also responded to questions about the recent arrest of immigration activist Nancy Nguyen in her home on Oct. 8 at the request of police in Henrico County, Virginia. In September, Nguyen participated in a protest outside acting ICE director Pham's home and was charged with misdemeanor littering and trespassing. Nguyen spent 21 hours in Philadelphia police custody before being released without bail.
"I believe this arrest was an attempt to silence and intimidate me, and my community, people of the Viet diaspora, Asian Americans, and immigrants broadly, from doing what we need to do as active citizens: speak truth to power," Nguyen said in an op-ed published in The Philadelphia Inquirer.
Pham said that the incident was investigated independently by local police, and that he "respects and believes" in the First Amendment right to protest.
Acting Homeland Security Security Wolf had harsher words.
"These individuals are cowards," he said, referring to Nguyen and other unspecified people who had protested against the department's activities this year.
—
This article was updated to include comments from the City of Philadelphia.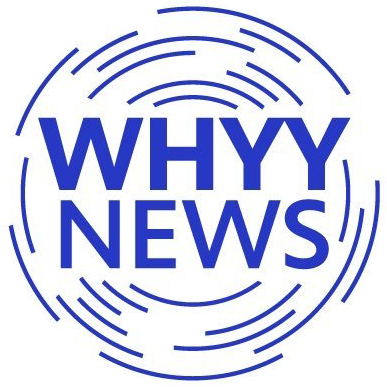 Get daily updates from WHYY News!