Pa. GOP votes to 'rebuke,' not 'censure' Toomey for his decision to convict Trump
Toomey was one of seven GOP senators who voted to support an article of impeachment saying Trump had incited the Jan. 6 insurrection.
After weeks of internal debate, Pennsylvania's Republican Party has officially voted not to censure GOP U.S. Sen. Pat Toomey for his decision to convict former President Donald Trump in his second impeachment trial.
Instead, the party opted to rebuke the two-term conservative senator, according to members who were involved in the process — a symbolic gesture that has little meaningful difference from a censure and little impact, especially given that Toomey is not running for reelection in 2022.
In the statement approved by the party, which has not yet been released publicly, members wrote that they are "outraged" that Toomey cooperated with an impeachment that "facilitated Democrats' tireless obsession with partisan political retribution."
The party also voted to censure Democratic Gov. Tom Wolf, Democratic Attorney General Josh Shapiro, Secretary of State Kathy Boockvar, and former Secretary of Health Dr. Rachel Levine. Like the Toomey action, the votes don't carry practical consequences.
The controversial Toomey vote was supposed to be finalized Feb. 24. But after hours of remote debate that evening, members who were involved reported a miscommunication-riddled process that ended in confusion, after members were unsure which of several resolutions they had actually voted on.
The party held a new, remote vote Monday, with state committee members submitting their choice throughout the day. According to an email that party chair Lawrence Tabas sent to members, they had two choices — censure Toomey, or "strongly rebuke" him. There was no option to do nothing.
Members ultimately voted narrowly, 128 to 124, for the rebuke — a route that some said party chair Lawrence Tabas and other GOP committee staff preferred. Thirteen members abstained from voting.
Tabas and other GOP officials did not respond to requests for comment.
The rebuke is the latest development in a significant, post-election divide in the state GOP: essentially, whether to remain the party of Trump, or try to move on.
Toomey was one of seven Republican senators who voted to support an article of impeachment saying Trump had incited the Jan. 6 insurrection at the Capitol. The article failed to get the required two-thirds approval in the chamber, but did get a majority of the votes.
Toomey has strenuously defended his decision.
In an op-ed for The Philadelphia Inquirer, he wrote that he voted to convict Trump after first concluding that "the Constitution's text, context, and precedent authorize an impeachment trial of a former president," and that Trump's behavior constituted high crimes and misdemeanors.
"A president's lawless effort to retain power was a primary fear motivating the founders' inclusion of impeachment authorities in the Constitution," he concluded. "President Trump's desperate attempts to stay in office undermined the foundations of our republic, betrayed the confidence of millions who voted for him, and required a vote to convict."
Toomey's own state party disagreed.
The debate on the issue last week went on for more than four hours, as members from the state GOP committee — who include county party chairs and elected members from across the commonwealth — took turns making their cases over Zoom.
Party members in that meeting confirmed that Toomey briefly called in to speak to the group, as did GOP congressional members — and vocal Trump supporters — Mike Kelly and Glenn "GT" Thompson.
The debate and vote were closed to the press.
However, a person involved with the meeting said the discussion included several motions to make public statements of the party's values that didn't involve a formal censure — including one from Tabas that would have objected to Toomey's vote, but would not have censured him.
Confusion over those proposals, members said, led to the vote having to be redone.
The weeks that the party spent consumed by the possibility of a censure dismayed some party insiders, who have expressed frustration, privately and publicly, with the party's insistence on condemning Toomey rather than moving on to other issues. In a few cases, that frustration has made its way to social media.
"If PA Republicans want to worry about something let's worry about the 20,000 Republicans who have left the party so far this year," GOP consultant Mark Harris wrote on Twitter. "This is the longest string of net registration losses we've faced since 2008."
Jason High, a senior associate at former GOP Gov. Tom Ridge's lobbying firm who managed Republican Scott Wagner's unsuccessful 2018 gubernatorial campaign, tweeted that censuring Toomey for his conviction vote is "peak crazy."
"He didn't violate a Republican principle," High wrote. "He voted to convict someone who he thought broke the law. Even if you disagree, it's not grounds for censure."
Toomey has long been known for his strict fiscal conservatism, and despite efforts to tighten certain gun laws that angered some Republicans, he has had enthusiastic support from the Pennsylvania GOP in his previous campaigns.
Many elected Republicans have either supported the effort to censure Toomey, or have largely stayed out of the intraparty tension — though a few moderates have said they're not on board with the continued emphasis on Trump.
State Rep. Todd Stephens (R-Montgomery) said he wasn't involved in the GOP state committee and didn't pay close attention to the censure debate, but thought it was "misguided and a waste of time."
"I think the party would be better served by focusing on issues affecting the everyday lives of Pennsylvanians like vaccine distribution, restoring our economy, creating jobs, getting children safely back to school, and preventing Governor Wolf's massive tax increase on working families."
Though the censure is a purely symbolic gesture, it does set the stage for fireworks in the 2022 election to replace Toomey.
Almost two years in advance of the midterms, Republican candidates from all sides of the party are announcing their intentions to run.
Real estate developer and former GOP lieutenant governor candidate Jeff Bartos has formally filed to run for the seat, and former Republican Congressman Ryan Costello has said he's also seriously exploring a campaign.
Both those candidates are expected to run as moderates. On the other side of the spectrum, Montgomery County's devoutly Trump-supporting commissioner Joe Gale has declared candidacy for governor, and his brother, attorney Sean Gale, has said he's launching a similarly Trump-reminiscent bid for senate.
The field is still expected to grow significantly.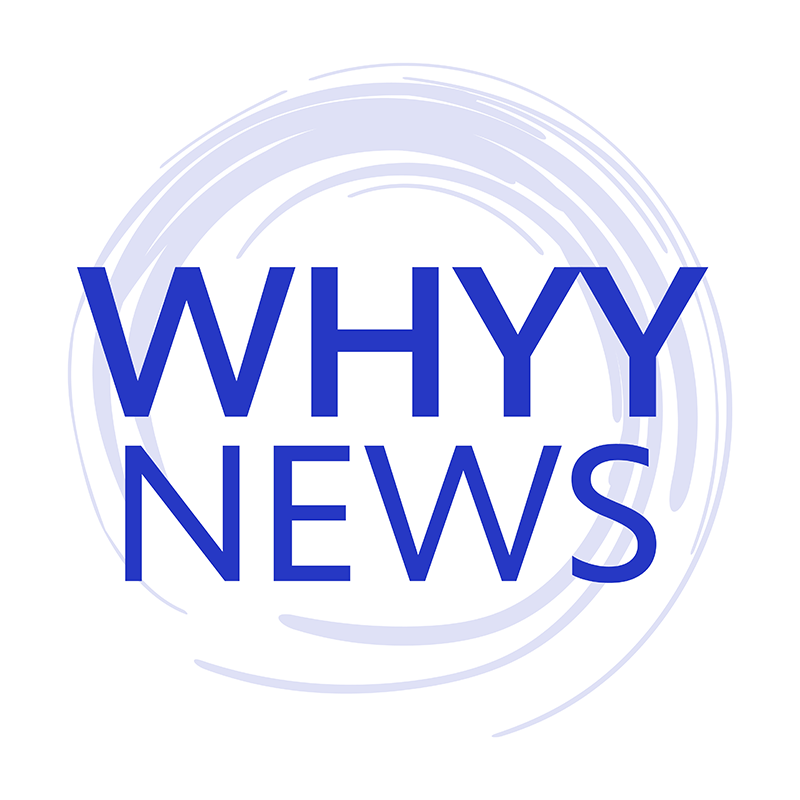 Get daily updates from WHYY News!
WHYY is your source for fact-based, in-depth journalism and information. As a nonprofit organization, we rely on financial support from readers like you. Please give today.