Pa. coronavirus update: Vaccine distribution is 'going-to-war level of complexity'
Pa. and N.J. Governors Wolf and Murphy said that more aid is crucial not only for the economies of their states, but to be able to distribute the COVID vaccine effectively.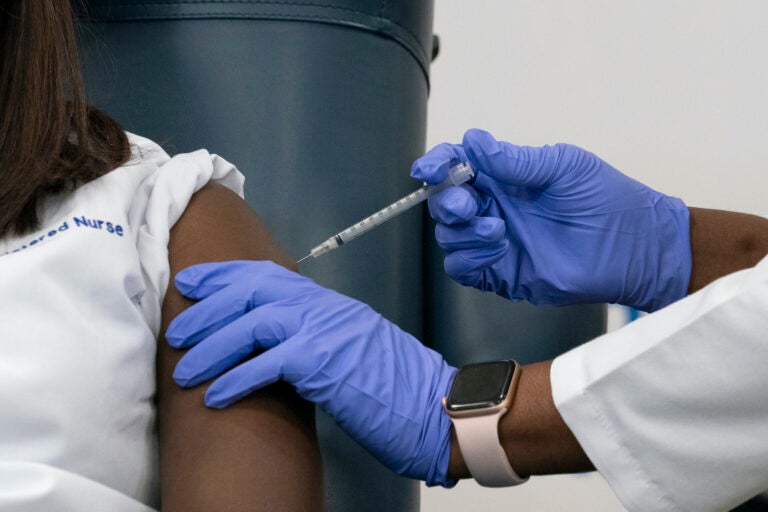 Updated: 1:20 p.m.
Ask us about COVID-19: What questions do you have about the current surge?
Pennsylvania Gov. Tom Wolf and New Jersey Gov. Phil Murphy are teaming up to call on Congress to pass another coronavirus stimulus bill.
At a virtual joint press conference hosted by the progressive health advocacy group Protect Our Care Monday morning, the governors said their small businesses desperately need more federal funding to survive until the coronavirus vaccine can be widely distributed.
"The nature of this disease cuts right at the heart of the restaurant and bar industry, no matter how many safety precautions [they] take," Wolf said. "The federal government can and should give them a lifeline."
Congress has been deadlocked on a new stimulus bill for months, with Republicans balking at Democrat proposals to provide billions in funding to city and state governments, and Democrats resisting Republican efforts to include a liability shield for businesses as part of the aid package. A bipartisan group of lawmakers pushing a $908 billion dollar stimulus bill now face a 'make-or-break' week to get it passed.
Wolf and Murphy said Monday that more aid is crucial not only for the economies of their states, but also to be able to distribute the COVID vaccine effectively.
"This is going-to-war level of complexity," Murphy said. "We need money to help us distribute the vaccine … and we need a national testing strategy."
Murphy said the state plans to begin vaccinating people Tuesday in Newark. Hospitals in Philadelphia are currently finalizing plans for how they'll distribute vaccine doses to frontline workers.
Murphy also acknowledged his fellow governor's personal experience with the pandemic: last Wednesday, Wolf announced he had tested positive for COVID-19. He has since tested negative, and said he never displayed any symptoms.
"It is good to see you looking so well … having come through testing positive," Murphy said.
Department of Health: 'Today is a great day'
Pennsylvania is in the midst of its darkest hour yet during the pandemic, but dawn is finally starting to break.
On Monday, state officials announced 18,646 new coronavirus cases and 184 deaths over the weekend. The statewide positivity rate is now over 16%.
But also on Monday, frontline health care workers in Pittsburgh began receiving the Pfizer coronavirus vaccine, marking the beginning of the commonwealth's inoculation effort—and the beginning of the end of the pandemic.
"Today is a great day," said Pennsylvania Health Secretary Dr. Rachel Levine. "We [have started] immunizing people right here in Pennsylvania against this virus.
Levine announced Pennsylvania is set to receive 97,500 doses of the Pfizer vaccine this week. Those doses will be distributed to 87 hospitals across the state that have the ability to keep the vaccine at the ultra-cold temperature it requires.
On Monday, Monongahela Valley Hospital and UPMC Children's Hospital of Pittsburgh received the vaccine. The eighty-five other hospitals will receive shipments by December 21.
The Commonwealth's vaccine figure does not include Philadelphia, which is getting its own initial shipment of 13,650 doses of the vaccine. On Monday, Philadelphia announced 2,078 new cases and eight deaths that were recorded from Friday to Sunday.
Levine said she expects the state to get a shipment of the Moderna coronavirus vaccine next week, if the FDA gives it approval. She also issued an order requiring vaccine providers to report patient information, including gender, race and ethnicity, for those who receive the vaccine to the Department of Health.
Still, Levine cautioned that it will take months for the vaccine to be widely rolled out, and called on people to maintain their vigilance until then.
"It's going to take time to distribute and administer these vaccines," Levine said. "So right now, more than ever in these winter months, we need people to show personal and collective responsibility."
Pennsylvania's vaccination plan calls for health care workers and seniors in long-term care facilities to receive the vaccine first.
Frontline workers like law enforcement officers, firefighters and teachers are next in line, along with people with underlying medical conditions that make them more vulnerable to the virus.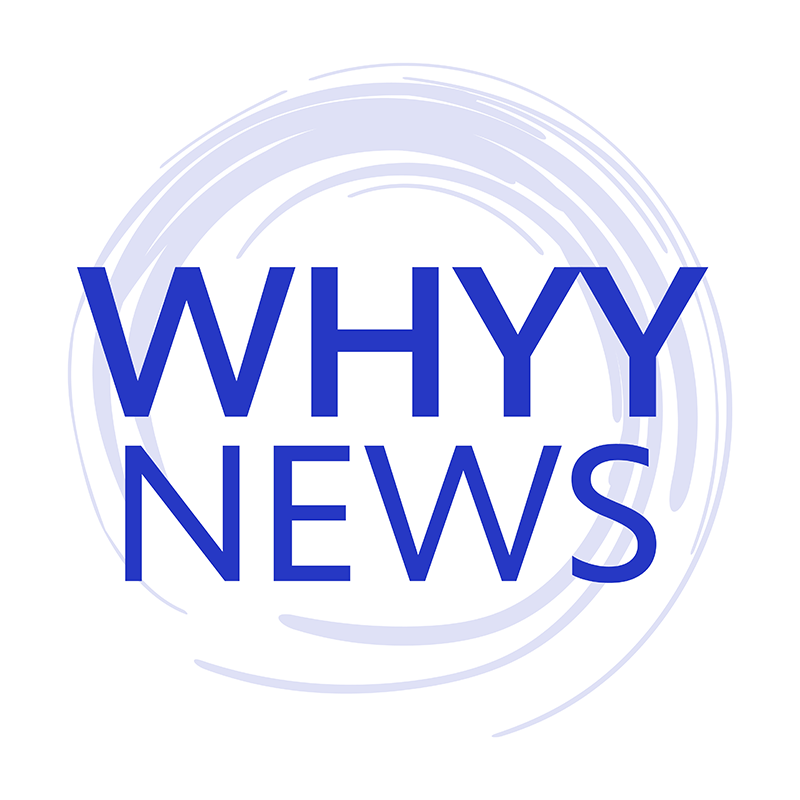 Get daily updates from WHYY News!
WHYY is your source for fact-based, in-depth journalism and information. As a nonprofit organization, we rely on financial support from readers like you. Please give today.