Pa. coronavirus recovery: Wolf recommends halting high school sports, Upper Darby quarantines entire sanitation dept
Updated at 5:35 p.m.
–
Are you on the front lines of the coronavirus? Help us report on the pandemic.
On Thursday the Pennsylvania Department of Health reported 807 new cases of the coronavirus, for a total of 116,521 cases statewide. The state reported 38 additional deaths, for a total of 7,282 attributed to the virus.
Over the course of the last week, 148,132 COVID-19 tests were administered in Pennsylvania, with 5,496 positive cases — a positivity rate of 3.7%.
Wolf issues unexpected recommendation to halt high school sports
Governor Tom Wolf surprised school athletic departments Thursday with an announcement that he doesn't want high school sports to continue while the coronavirus pandemic is still a threat.
Specifically, he said, he and the state health and education departments are recommending that sports be put on hold until Jan. 1.
"The guidance is that we ought to avoid any congregate settings," he said. "Anything that brings people together is going to help that virus get us."
The announcement was met with swift pushback from the Pennsylvania Interscholastic Athletic Association, a governing body for middle and high school sports.
"We are tremendously disappointed in this decision," the group said in a statement. "Our member schools have worked diligently to develop health and safety plans to allow students the safe return to interscholastic athletics."
The PIAA said it plans to hold an impromptu meeting Friday to discuss the development, and will issue a more formal statement afterward.
Some state lawmakers were also dismayed.
State House Majority Leader Kerry Benninghoff (R-Centre), who has been strongly in favor of resuming high school sports, said on Twitter that "once again, Gov. Wolf changed course."
"After repeatedly saying school reopening decisions should be left to local school districts…the governor today issued another unilateral 'recommendation' made without any advance notice — that is devastating for student athletes, parents and communities," he wrote.
Philadelphia Health Secretary Thomas Farley had a different reaction when asked about Wolf's decision.
"I think it's a wise move," he said. "It's a risk that I don't think is worthwhile taking right now."
After his initial announcement, which came in response to a reporter's question at the end of an unrelated press conference, Wolf offered more detail on the decision.
"The administration is providing this strong recommendation and not an order or mandate," his office said in a statement. "As with deciding whether students should return to in-person classes, remote learning or a blend of the two this fall, school administrators and locally elected school boards should make decisions on sports."
The recommendation applies to all youth sports, including team and individual, school and non-school. It includes competitions, intramural contests and scrimmages, and stipulates that athletic training should be conducted on an individual basis. It doesn't apply to college or professional sports.
Upper Darby quarantines its entire sanitation division
Upper Darby's entire sanitation division is in quarantine for the next two weeks starting immediately following an outbreak of COVID-19, Mayor Barbarann Keffer announced Thursday afternoon.
The Delaware County borough is working on a contingency plan to collect trash for the next two weeks with details to be announced on Monday, the mayor said.
"The decision was not made lightly, but it was made in the best interest of our township workforce and our township residents," Keffer said in a video posted to the borough's YouTube page, urging residents to "be patient and compassionate."
Complicating matters is the continued cleanup from Tropical Storm Isaias, which hit the borough hard on Tuesday with flooding and high winds, displacing 100 families.
Workers in the sanitation division will be quarantined until August 21, and regular trash collection will resume on Monday, August 24.
Philly promises two years of free internet to K-12 students
Philadelphia is launching a new program aimed at getting almost 50,000 K-12 students access to free, high-speed broadband for at least two years.
The city has long been criticized for its spotty internet access, particularly in low-income neighborhoods. In 2018, updated census data showed that Philly was virtually tied with Memphis, Tennessee for second-worst broadband access in the country. That same data showed that about 21,500 kids were estimated to be without internet subscriptions, and 14,700 didn't have computers.  
Kenney said city leadership has long been aware of the issue, but that the coronavirus pandemic — and particularly, students being forced to learn from home — has made it clear that "we can no longer stand by and allow this inequity to continue."
The program, dubbed PHL Connected, will involve the city working with school districts and charters, and also using census data to figure out which families don't have internet access.
The city is essentially making a bulk purchase of wireless internet for all the selected homes. The procurement will be made through Comcast, using its Internet Essentials program. Schools will be distributing tablets and laptops to all students, and will maintain that service through the two years of the program.
Schools will be responsible for contacting eligible families, and they'll get a special code that will allow them to get services from Comcast. The city is also providing internet hotspots for students who don't have fixed addresses.
The city's goal is to provide access to nearly 35,000 households with K-12 students.
Kenney noted, that will have the side-effect of also connecting thousands of adults who previously didn't have reliable internet.
The program is expected to cost $17 million, and $11 million of that will be covered by philanthropic donors. Those include Comcast – NBC Universal, the Lenfest Foundation, the Neubauer Foundation, the Philadelphia School Partnership and the William Penn Foundation.
Another $2 million will come from the city's CARES Act funding, and some school districts will also be chipping in dollars.
Internet access has been a flash point of late, particularly after Philadelphia announced its upcoming school year would be starting entirely online due to the pandemic.
Earlier this week, activists held a rally calling for Comcast to increase hotspots and provide free internet access, noting that the Philadelphia School District has estimated that about 5% of its 125,000 students don't have reliable internet access.
Philly COVID-19 cases are still in decline
Coronavirus case counts are continuing to decrease in Philadelphia. On Thursday, Health Secretary Thomas Farley said the city had seen 109 new cases in the past day, and had been averaging under 100 cases per day for the last week — something Farley called "a good sign."
What's more, he said, the city has now gone several days without any new coronavirus-induced deaths.
Cases are declining throughout the state and throughout the country as well.
After spikes in several states over the past month, case counts around the country have begun to fall. Farley pegged the number at about a 14% decrease nationally over the past two weeks. 
"I can only say that I hope it continues," he said.
Farley stressed that contact tracing remains as important as ever for people who are exposed to coronavirus, and said the city's biggest obstacles in tracing efforts are twofold: people not answering their phones when contact tracers call, and people declining to share information.
"We all hate getting robocalls," Farley said. "But this is one call that you should pick up."
Walmart offers drive-thru testing in Pa.
Gov. Tom Wolf has announced that in an attempt to make testing more widely available in Pennsylvania, his administration is partnering with Walmart on drive-thru testing sites.
The administration also has a partnership with laboratory company Quest Diagnostics. Wolf said the administration's goal is to expand and speed up testing and return of results, which has slowed significantly, thanks to case spikes in other states.
Quest and other large commercial labs conduct about half of all coronavirus tests nationwide, and have reported significant slowdowns in recent weeks. Quest recently announced, however, that the FDA had granted emergency approval for a new testing technique that the company is hoping will speed up turnaround times.
Wolf said the public-private partnerships with Quest and Walmart are especially useful for getting testing access to rural areas. None of Pennsylvania's rural counties have their own health departments, and so they have relied largely on the state to coordinate testing infrastructure.
"If we want to mitigate the spread of this very contagious virus, we must continue to understand how it's impacting Pennsylvania," Wolf said. "Testing also provides us with critical data to understand where the disease is in our communities so that we can take the necessary proactive measures to stop the spread and continue to protect the public."
Nine of the Walmart sites opened yesterday, on August 5. Locations in Uniontown, Whitehall, Tarentum and West Brownsville are open Monday through Friday from 9 a.m. to 4 p.m., and drive-thrus in Cranberry Township, Elizabethville, Etters, Lebanon and Beaver Falls are open Monday, Wednesday and Friday from 7 a.m. to 9 a.m. Registration is required one day in advance.
According to the state Health Department, Pennsylvania's testing capacity topped out at under 8,000 tests per day during the peak of the first coronavirus wave, in April. Now, the department said, the commonwealth is averaging more than 22,000 test results per day.
The Centers for Disease Control and Prevention, which tracks testing rates around the country, ranks Pennsylvania at 8th in the country for number of tests performed.
Elsewhere, states are investing in rapid antigen tests that can produce results in minutes to address the long turnaround times. A bipartisan coalition of six states will receive 500,000 of the tests each. While they work quickly, questions have been raised about the tests' sensitivity and specificity, which is why Pennsylvania is not exploring that option yet.
"We are working to ensure that test results are meaningful, and feel they are most meaningful, right now, coming from a diagnostic test," said Health Department spokesman Nate Wardle in an email.
Still, he acknowledged that slow turnaround times at national labs remained a persistent problem.
"We have spoken to the national labs and the federal government about this, and there are not a lot of solutions to this," he said.
WHYY's Nina Feldman contributed reporting.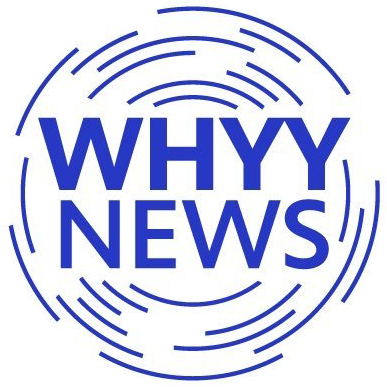 Get daily updates from WHYY News!