I-676 reopens after barge cleared from Schuylkill; Philly region under flash flood warning
Updated 4:02 p.m.
As the Philadelphia region continues to clean up from when Tropical Storm Isaias slammed into the area on Tuesday, bringing heavy rains and high winds, a flash flood warning remains in effect for southeastern Pennsylvania.
Philadelphia, Delaware, Chester and Montgomery counties could continue to experience fast-rising waters through Friday morning.
"The ground remains saturated in the region due to the recent heavy rains associated with Tropical Storm Isaias," the National Weather Service said. Given intermittent storms and showers through Thursday, "this will make it easier than usual for flash flooding to occur."
Small streams and creeks will also be susceptible to flooding, the NWS warned, especially those that remain elevated from earlier rainfall.
** FLASH FLOOD WATCH ** in effect for #MontcoPA til at least 8am Friday. A few rounds of rain are expected to move through the region Thu night/Fri morning. It won't take much to create flooding over already saturated ground. Use caution if you have to travel. pic.twitter.com/phEs0gNWDX

— Montco DPS (@MCpublicsafety) August 6, 2020
Power outages in and beyond the Philadelphia suburbs continued well into Thursday afternoon, with PECO reporting nearly 28,000 customers affected in Bucks, Montgomery, Chester and Delaware counties combined. Only about 770 customers in Philadelphia were affected.
Vine Street Expressway reopens
Three connected barges that drifted free of their Schuylkill River moorings during heavy rain on Tuesday night and crashed into the Vine Street Expressway bridge have been removed. I-676, which runs across the bridge, has reopened in both directions.
SEPTA service was halted Wednesday morning due to the bridge collision, because of concerns the barges might also hit the Market Street connector bridge.
PennDOT inspected the Vine Street Bridge Wednesday and deemed it structurally sound, PennDOT Deputy Communications Director Brad Rudolph said. Using what he called a "snooper crane," workers inspected the underside of the bridge and determined that the most notable damage was to a stiffener — essentially a welded plate on a girder that helps prevent the bridge from buckling.
Rudolph said the stiffener is "not as important as it sounds" for structural integrity, but the bridge will probably be partially shut down at some point in the future so it can be replaced.
The barges that came loose during the storm were being used to dredge parts of the Schuylkill. The project, which was overseen by the Army Corps of Engineers and a contractor, Atlantic Subsea, Inc., launched in the spring and aimed to improve rowing conditions in the river.
Army Corps Spokesman Steve Rochotte said it took two tugboats to guide the barges away from the bridge. They're being inspected now, and are expected to be able to go back to dredging.
"It has delayed the project," Rochotte noted, "But we'll work with the team to figure out exactly what that will mean in the coming weeks."
Rudolph said the Army Corps and Atlantic Subsea agreed to add an extra anchor to the barges to prevent future unmoorings.
PennDOT is still dealing with road repairs across the state due to flooding and other damage due to Tropical Storm Isaias, but Rudolph said the bridge closure was the biggest headache.
"It's an interstate right into Center City," he said. "We had like a command center down there and were watching hour by hour."
Half a million New Jerseyans remain in the dark
About half a million New Jerseyans still did not have power Thursday morning after it was knocked out by Tropical Storm Isaias earlier in the week.
Utility companies scrambling to restore power to customers across the state said they faced some of the most extensive storm damage since Superstorm Sandy in 2012.
"Our absolute worst in recent history was Sandy of course, where we had almost two million electric customers out [of power]," said Lauren Ugorji, a spokeswoman for PSE&G. "This is a quarter of that number, but it's still one of the most severe we've had in recent years."
As of Thursday morning, there were still 140,000 PSE&G customers without power. The company expected to restore power to 85% of those customers by Friday night and complete more "difficult restorations" by Monday.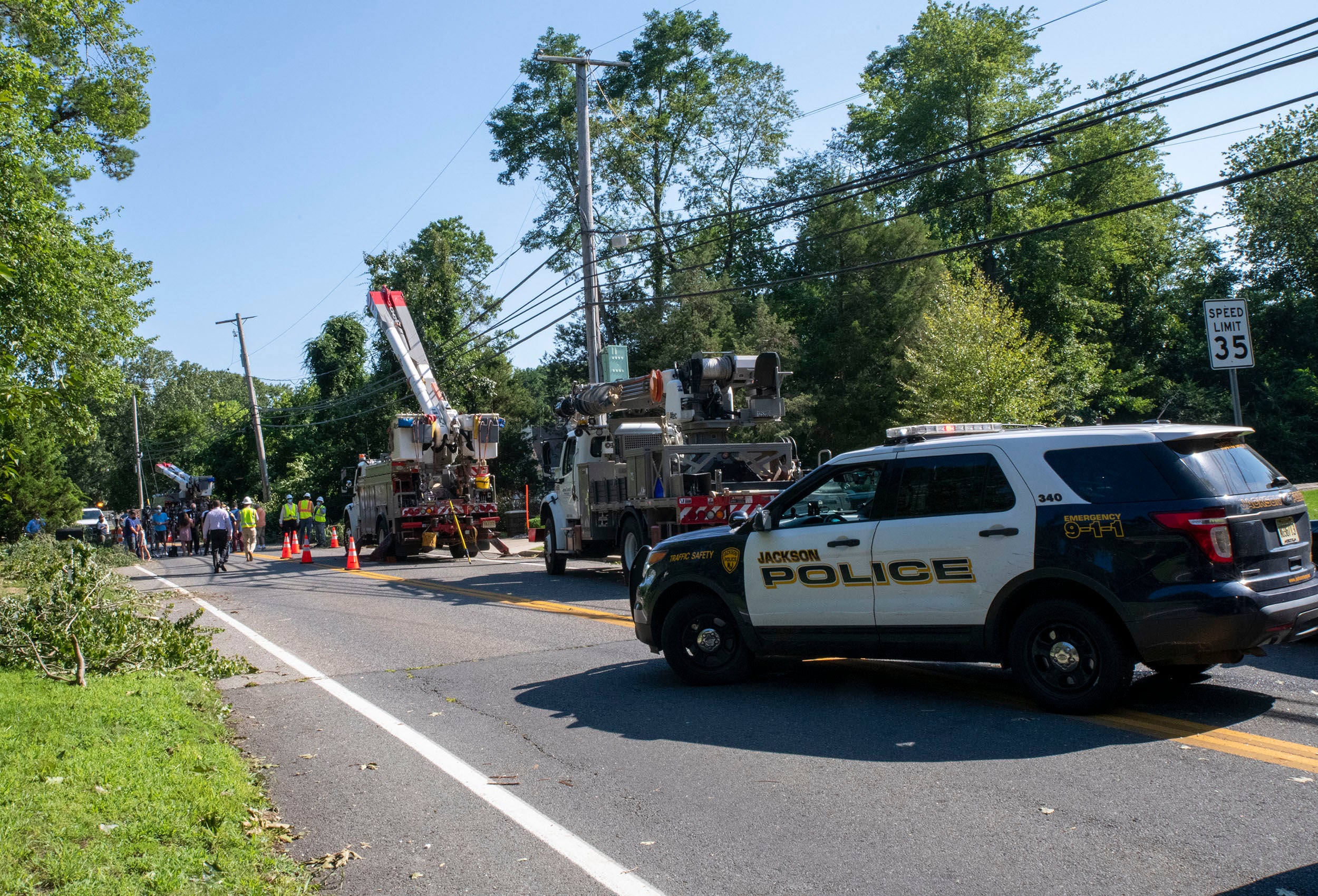 Jersey Central Power & Light, which saw the highest number of outages from Isaias, still had nearly 330,000 customers without power. Some restoration estimates on the company's online outage map were as late as Tuesday night.
Atlantic City Electric had just 20,000 customers in the dark, down from 200,000 without power at the peak of the storm. It estimated that most of the remaining customers would get their power back by Thursday night and people in the most heavily damaged areas may have to wait until Saturday evening for restoration.
"Right now, the most heavily damaged areas are Atlantic and Cape May Counties, however, there could be pockets of other areas where we've seen substantial damage to the local energy grid," said Frank Tedesco, a spokesman for ACE. "This work is extremely labor-intensive and time-consuming — damaged poles and down trees."
Service on some NJ Transit rail lines had been suspended Thursday and others were operating on a weekend schedule, including the Northeast Corridor line.
Service remains suspended on the Morris & Essex, Gladstone, Montclair-Boonton, and North Jersey Coast Lines as crews continue to work to repair wires track and signals, and restore service. pic.twitter.com/KIwoXIEYXO

— NJ TRANSIT (@NJTRANSIT) August 6, 2020
Bus, light rail and Access Link services were operating on their regular weekday schedules.
More than 120 families displaced in Delaware County
In Delaware County, recovery efforts carry on, even as new aftershocks of Isaias make themselves apparent.
In Upper Darby, about 100 families were displaced Tuesday night after flooding damaged their homes and left them without shelter.
Twenty more families from Upper Chichester will join them in hotel accommodations provided by the Red Cross Thursday night, according to Tim Boyce, the county's director of emergency management.
"The flooding was so significant they're going to have electrical work, and their heaters look dead," Boyce said.
He added that initial accommodations typically last only four days after a severe event, "but as people find out two, three days later, we have to go and get an extension on those days."
Boyce's team is working with state officials to provide various types of post-storm relief. But direct financial assistance, the kind that displaced households in Upper Darby need most, might not be available, he said.
"That threshold is high, and it really takes a presidential declaration to fund it. We just have not seen those declarations recently," Boyce said.
As of 4 p.m., 80 families, or about 175 people, were in Delaware County's temporary accommodations. Some of the earlier families had left shelter, while others were still in the process of registering.
Cleanup planned for Center City
Heavy rains and flooding from the storm left mud and debris across Philadelphia. The Schuylkill Banks is hosting a cleanup in Center City on Saturday from 10 a.m. to 2 p.m. under the Walnut Street Bridge.
The organization said it will provide tools and gloves, but asks participants to bring their own water, and to wear clothes and shoes that can get muddy, as well as a facemask.
Volunteers are asked to RSVP on Schuylkill Banks' site here.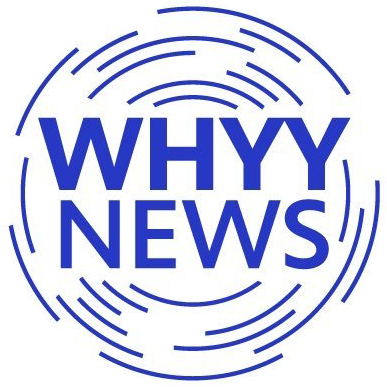 Get daily updates from WHYY News!
WHYY is your source for fact-based, in-depth journalism and information. As a nonprofit organization, we rely on financial support from readers like you. Please give today.