Pa. coronavirus recovery: Wolf and Casey implore Senate to extend unemployment benefits
Are you on the front lines of the coronavirus? Help us report on the pandemic.
Updated 5:30 p.m.
On Tuesday, the Pennsylvania Department of Health reported 854 new cases of the coronavirus, for a total of 115,009 cases statewide; 23 additional deaths were reported, for a total of 7,232 deaths attributed to the virus.
Philadelphia health officials reported 106 new cases Tuesday, for a total of 30,771; three additional deaths were reported, for a total of 1,695 deaths attributed to the virus. 
Over the course of the last week, 150,145 tests were administered in Pennsylvania, with 5,891 positive cases — a positivity rate of 4%.
Gov. Wolf and Sen. Casey implore Senate to extend unemployment benefits
Pennsylvania Senator Bob Casey and Governor Tom Wolf called upon senate Republicans to extend the $600 monthly unemployment benefit provided in the federal CARES Act as soon as possible. 
"The worst thing we could do right now is pull the rug out from under those families," said Casey on a call with reporters. He blasted senate majority leaders for prioritizing confirmation hearings instead of unemployment insurance and waiting until the last minute to come up with what he described as a half-baked plan to extend a partial benefit, a proposal he described as an insult to working families. 
Senate Republicans, including Pennsylvania Sen. Pat Toomey, have proposed reducing the enhanced benefit to $200 a week for two months, or until states can provide 70% of wages on their own. 
In June, 13% of Pennsylvanians were out of work — up from 4.7% in February, 2020. Since mid-March, nearly two million people received unemployment assistance, for a total of $15 billion in benefits. Gov. Tom Wolf pointed out that those collecting the unemployment are using it to support their local economies: they're paying utility bills, shopping at grocery stores and other essential businesses, and feeding their children. 
"The abrupt loss of this financial support will have a devastating ripple effect across communities and all across our entire commonwealth, and that will make our economic crisis deeper and more difficult to recover from," Wolf said, warning that a reduction in benefits could lead to mass evictions and foreclosures across the commonwealth. 
Senate Republicans worry that extending the enhanced benefit will prevent workers from returning to jobs where they earn less than the monthly benefit. While there are certainly examples of that happening, largely, the evidence does not indicate it is a widespread problem.
Michele Evermore of the National Employment Law Project noted that increased spending is designed to prop up the economy in times of economic hardship, and that the enhanced benefit did exactly what it was designed to do when it first went into effect. 
"Ending the $600 now is the economic equivalent of opening the bars too soon," she said. 
And, while people may have the right to refuse work they feel is unsafe on paper, they can only really afford to stay home if they have sufficient unemployment benefits to fall back on, said Evermore. Without that, they'll be forced to choose between earning a living and safeguarding their health. 
Casey said he supports a bill that would extend the $600 benefit, but tie its duration to a state's unemployment numbers so that once they dipped below a certain level and the boost was no longer necessary, it would be reduced.
New coronavirus cases on the decline in Philadelphia 
New coronavirus case counts in Philadelphia are down by about 25% from the week prior. Over  the past week, the city saw an average of 123 new positive tests a day; the week before it was 166 and before that, 141. Philadelphia Health Commissioner Tom Farley said the decrease was unexpected. 
"I don't know if that's a long-term trend or something temporary, but any decrease is good news," he told reporters Tuesday.  
The commissioner was also pleased with the city's positivity rate, which is the lowest it's ever consistently been at 4.7%. The time it takes to get tested at some labs has also improved. LabCorps, which had been reporting a seven day return time and has now reduced the time to two. Long delays persist at Quest, the other major national lab, and at other smaller labs.
The city's contact-tracing effort is also gaining steam, reaching more positive cases than it did last week. Of 611 cases, tracers were able to reach 64% of them, up from 55% last week. 
Case demographics continue to skew younger than they have been, with more than half of cases occurring among those under the age of 50. 
Still, Farley cautioned that the virus was still circulating in the community and asymptomatic spread is still a risk. For example, one person incarcerated at the Philadelphia Department of Prisons tested positive for the virus after going to the hospital for an unrelated condition. As a result, 64 other prisoners were tested and 4 of them tested positive, despite not having any symptoms. He said because of this, the most important thing Philadelphians can do is wear a mask.
"When you wear a mask it's a sign of respect for people around you — you don't want to pass the infection off to them if you have it and you don't know it," he said. 
A recent Health Department observational survey of people in indoor SEPTA stations and leaving retail stores found two-thirds of Philadelphians are wearing masks; the department's goal is 90%.
Philly trash collection back on schedule, recycling still delayed
Mayor Jim Kenney announced that trash collection was back to normal, but urged residents to follow a series of guidelines to expedite the process and make things easier for what he described as an overworked sanitation department. 
"The biggest problem has been getting enough crews on the street," he said. "A lot of that has to do with the hundred or so people that have been experiencing problems relative to the ongoing virus — who have been working seven days a week, twelve hours a day and are exhausted."
The mayor said residents should use their garbage disposal to reduce food waste, and consider composting when possible. Bags should be sturdy and not exceed 40 pounds in waste; containers should be covered and residents should refrain from throwing away large electronics or hazardous material. He also discouraged anyone from doing DIY projects that would generate extra waste at this time. He pointed them to the city's sanitation convenience centers, now open daily from 6 a.m. to 8 p.m., to drop off those materials if they do need to produce them.
Recycling will still be delayed. The mayor said they were prioritizing trash pickup because of the heat and safety concerns, but won't shift back to every-other-week recycle pick up because the crews only need a few days to catch up to speed now that trash is back on schedule. 
The department has hired 120 temporary workers to assist with residential trash collection, which has increased by 25% since the pandemic. The workers, who were already on a waiting list for jobs at the city, will be hired for the next six months. Managing Director Brian Abernathy said that the new workers should be able to fill the vacancies left by the roughly 100 or so sanitation department employees that are calling out each day, and that if at the six-month mark the workers are still needed to keep up with the increased waste, the city will adjust its plans.
Update on federal stimulus checks
The state Department of Human Services wants Pennsylvanians who haven't received their federal stimulus checks to know it's not too late.
According to the Campaign for Working Families and the Center on Budget and Policy Priorities, somewhere between 350,000 and 450,000 Pennsylvanians have not received their stimulus payments.
Many families may have not automatically received their payments if their income is low enough that they don't file taxes and their information is not on file with the IRS.
Others may be under the false impression that they are not eligible for the one-time payment because they receive other state benefits such as TANF, SNAP or Medical Assistance or that the stimulus payment would affect their benefit amount — neither of which is the case.
The stimulus payment authorized in the federal CARES act would award a mother with two children a one-time payment of $2,200 — more than five months of TANF cash benefits at $403 per month.
"We're talking about hundreds of millions of dollars that could come into Pennsylvania alone, let alone the rest of the country," DHS Secretary Teresa Miller said Tuesday.  "Clearly, that would have a huge impact on the economy, but also individuals and their families' ability to pay bills and put food on the table and do what they need to do."
The deadline to request EIP is October 15, 2020. Those who do not file taxes at all, or who file taxes and receive a refund by check, may need to provide information to the IRS to claim an EIP.
Miller also encouraged anyone whose work status has changed as a result of the pandemic to apply for safety net programs offered by the state.
"There should be no shame or stigma associated with asking for assistance, ever, and certainly during a global pandemic," she said.
Wolf stresses education, not enforcement, for mask-wearing 
Governor Wolf was joined Monday by Health Secretary Rachel Levine, Secretary of Agriculture Russell Redding and Pennsylvania State Police Lt. Col. Scott Price to express the importance of mask-wearing in businesses among customers. 
"I'm calling upon every Pennsylvanian to do their part to help us get as close as we can to 100% compliance on masking," Gov. Wolf said. "We need the help of our business owners to get workers masking. We need the help of our local elected officials to emphasize the importance of masking on keeping the community safe."
The meeting comes after a call from businesses owners for help enforcing the governor's orders. 
According to Pennsylvania State Police data for the month of July, violations in establishments selling liquor have been few and far between. In Philadelphia, there were 5,637 businesses checked, 32 warnings issued and just one violation. Citations can be issued if an establishment does not mandate masks, provide at least six feet distance between parties at tables, or observe maximum occupancy limits.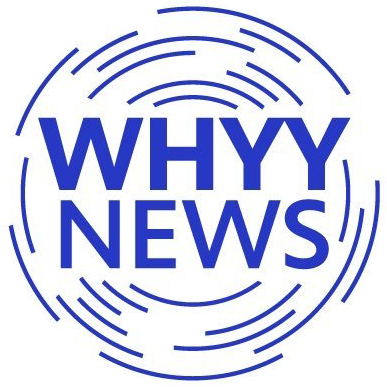 Get daily updates from WHYY News!
State will help higher ed pay for safety measures this fall semester  
Governor Tom Wolf announced Monday he will devote $28 million in federal assistance towards higher education institutions to help them implement public health and safety plans when they resume operations in the fall. Funding could go towards personal protective equipment, cleaning products, technology to facilitate online learning, barrier installation for indoor spaces, or health apps to assist with contact tracing. 
Philadelphia Health Commissioner Thomas Farley said that his department is not recommending baseline screenings for students on campus at colleges and universities. 
"The problem is, the virus moves very quickly and people on campus interact with people in the community very readily," he said Tuesday. "Even if everyone's negative today, tomorrow a number of people may be positive." He said more important than baseline testing is being vigilant about masking.
The award amount for each institution was determined by the size of its student body and the number of socioeconomically disadvantaged students enrolled. Institutions offering basic adult education will receive $500,000 of the overall allotment. 
Among the 25 Philadelphia institutions receiving grants, Temple leads the group with an award of $1,368,001. The Community College of Philadelphia will receive almost $1,000,000. Statewide, historically Black colleges and universities were awarded more than $3 million.

WHYY is one of over 20 news organizations producing Broke in Philly, a collaborative reporting project on solutions to poverty and the city's push towards economic justice. Follow us at @BrokeInPhilly.