Librarian says he was told to remove poster of Holocaust survivor's quote for violating Central Bucks 'advocacy' policy
The Central Bucks South High School librarian papered his windows with posters of Holocaust survivor Elie Wiesel's words, after the principal reversed the order of removal.
Listen
1:08
Got a question about life in Philly's suburbs? Our suburban reporters want to hear from you! Ask us a question or send an idea for a story you think we should cover.
A new policy banning educators from "advocacy activities" in the Central Bucks School District is causing confusion and frustration over what educators can and cannot do.
This week, a principal evoked outrage from the larger community after ordering a librarian to remove posters with a quote from Elie Wiesel, a Holocaust survivor, peace activist and author.
Central Bucks High School South librarian Matt Pecic said on Wednesday a principal ordered him to remove four posters with Wiesel's quote because they violated the new policy.
The quote is from Wiesel's 1986 Nobel Peace Prize acceptance speech: "I swore never to be silent whenever and wherever human beings endure suffering and humiliation. We must always take sides. Neutrality helps the oppressor, never the victim. Silence encourages the tormentor, never the tormented."
Pecic, who has worked in the district for 31 years, was told the posters had to go, or human resources would be contacted. Pecic, who was accompanied by a union representative in his meeting with the principal, said it was his understanding there would be "consequences" if not followed.
So Pecic removed the posters, telling WHYY News he felt "powerless."
"If I didn't take it down, I knew there would be consequences that could impact me," he said.
"It's a horrible feeling. And you feel like you have to do something that you don't agree with," Pecic added.
Pecic's ninth-grade daughter, a Central Bucks student at Holicong Middle School, originally emailed him the quote.
"This is where I get choked up … She said that 'this quote reminds me of you,'" Pecic said. He describes himself as someone who often speaks up, "if I disagree with something, especially if I think it's not for the benefit of students, I will say something."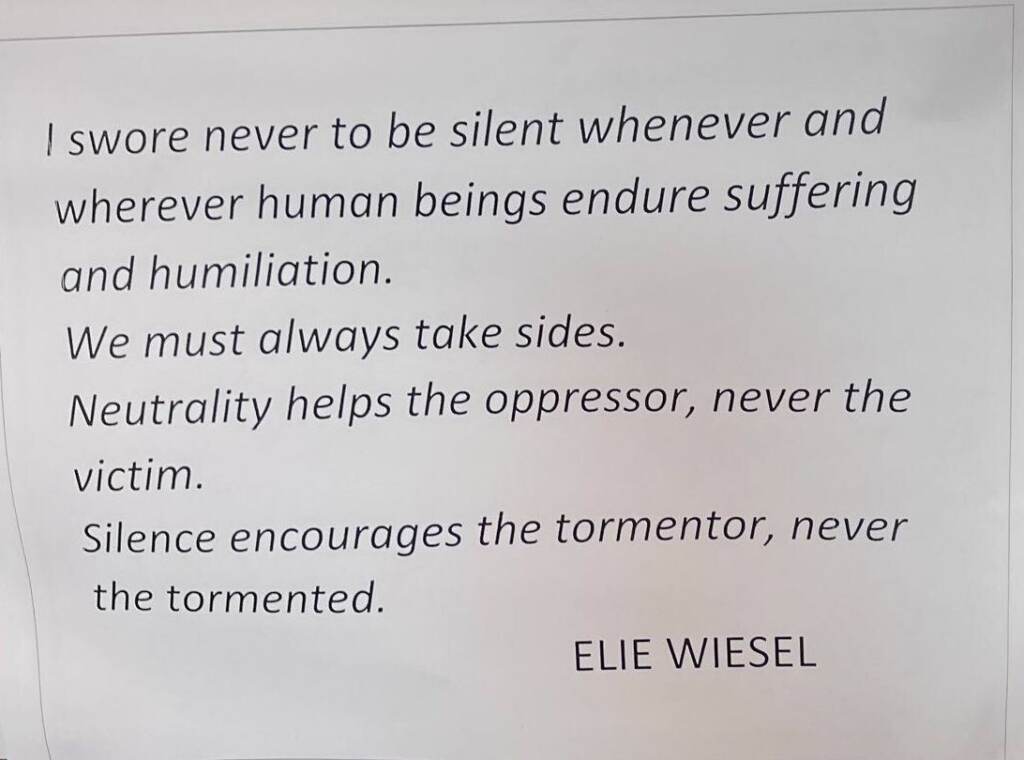 The principal reversed the decision to remove the posters Thursday, following social media uproar. 
Pecic then papered his library windows and doors with even more copies of the Wiesel poster on Friday morning.
Students at Central Bucks South say they admire Pecic for speaking up about censorship.
"Everyone loves Mr. Pecic in our school," said Alex Dash, 17, a Central Bucks South student and Jewish Student Union member. "So once you see Mr. Pecic hanging up all these posters, this makes this a hot issue among the student body… he's helping move the masses and those people who were previously neutral on the situation."
Ben Busick, 17, is a gay and non-binary student who said they rely on Pecic as an ally in school. Though Busick said sometimes they still "don't feel safe" at Central Bucks South.
"I'm not defended. These sorts of policies are making it harder for the teachers that care to actually defend students like me and my peers, which is exemplified with this whole situation with Mr. Pecic," Busick said.
It's the latest directive connected to the contentious policy passed by the Central Bucks School board on Jan. 11, which teachers, students, and parents have been protesting against ever since.
The "advocacy activities" policy is part of a federal investigation of the school district that followed a federal complaint from the ACLU of Pennsylvania, which alleged Central Bucks is creating a hostile learning environment for LGBTQ students.
The district's outside public relations firm, Devine and Partners, released a statement alleging the librarian was "asked by the administration to present the quote in conjunction with Mr. Wiesel's book in order to promote educational inquiry and student interest in reading the novel, or to take it down. We regret that the decision was made to remove it."
"The district apologizes for any hurt or concerns this has caused, particularly for those in the Jewish community," the statement reads.
Andrew Goretsky, the regional director of Anti-Defamation League Philadelphia, said that while the organization is relieved the posters are returning, the directive was still "deeply disappointing."
"This is exactly the type of censorship we feared would be the consequence of an overbroad and harmful policy," Goretsky said.
Goretsky said the decision was "unfortunately ill-timed," as it came two days before International Holocaust Remembrance Day, "and risks exacerbating the chilling effect that policies like these will have on speech in K-12 schools, stifling student learning and growth in the process."
The directive follows news about the district using Harrisburg based law-firm Independence Law Center to review details of its library book policy, which ​​allows any parent or district resident to raise questions about any book over its "sexualized content."
The Independence Law Center is the legal arm of the Pennsylvania Family Institute, the statewide branch of the national organization Family Research Council, an anti-LGBTQ Christian nationalist group designated as an extremist hate group by the Southern Poverty Law Center.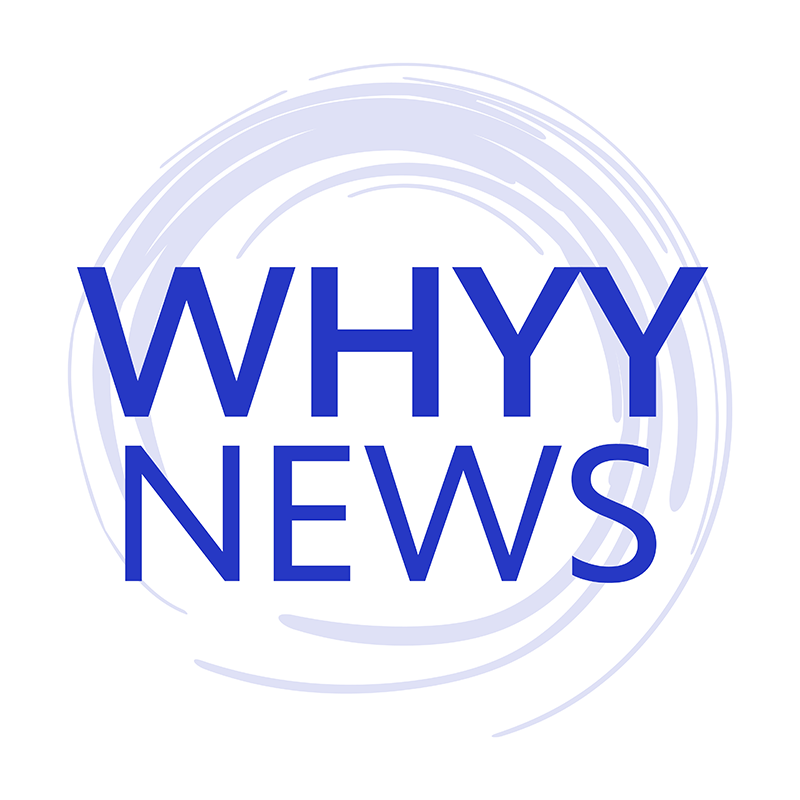 Get daily updates from WHYY News!
WHYY is your source for fact-based, in-depth journalism and information. As a nonprofit organization, we rely on financial support from readers like you. Please give today.