Haul out the holly: Opera Philadelphia to deliver Christmas in July
The company never gets to perform holiday fare, even during the holidays. Cooper River Park in Pennsauken, N.J., offered an opportunity.
Thursday's weather forecast in the Philadelphia region expects temperatures well into the 90s with humidity that will feel like a wet sock.
But in Pennsauken, it's beginning to look a lot like Christmas.
Opera Philadelphia will perform a free "Christmas in July" concert in Cooper River Park, as part of the park's 100th anniversary celebration lineup. The 90-minute performance will include selected opera hits, like the Habanera from "Carmen," arias from "Rigoletto" and "La Traviata," and the complete one-act Christmas opera "Amahl and the Night Visitors."
Christmas is foreign territory to Opera Philadelphia as the company never gets a chance to put on a holiday performance, even during the holidays. Normally, the Nutcracker ballet monopolizes the Academy of Music in December and contracts most of the opera's orchestra musicians for its own orchestra. Opera singers are exceptionally busy with holiday choral work.
"We're really saturated with wonderful Christmas music, so the opera sort of sits back and lets everybody else do it," said Opera Philadelphia's choral master Liz Braden.
When Cooper River Park came calling to see if Opera Philadelphia could do something for its Twilight Concert Series, Braden leapt at the chance to finally get into the holiday spirit.
"Christmas in July. You hear it all the time, right?," she said. "I've been to Phillies games where they say 'Christmas in July' and they put Santa hats on all the pitchers. So why not Opera Philadelphia?"
Braden will conduct the concert. She said "White Christmas" will be on the program to signal the theme, but that will be the only popular Christmas song heard. The heart of the performance will be Gian Carlo Menotti's "Amahl and the Night Visitors," which was originally commissioned by NBC to be a live opera television broadcast on Christmas Eve, 1951.
The story of the opera is based on the Three Kings who travel, bearing gifts, to see a newborn infant whom they believe will be the king of kings. Along their journey they stop at the house of a poor widow and her disabled son and ask to rest for the night. With barren cupboards and no wood for a fire, she can offer them neither food nor warmth. But she has straw they can sleep on, which they gratefully accept.
Dazzled by the treasures the kings are carrying as offerings to the newborn, the widow considers stealing a small amount to be able to feed her son, believing the kings will never notice. Being a holiday tale, "Amal" ends with a Christmas miracle.
"There are a lot of lines in the opera like, 'Brrr,' or about how cold it is. She's talking about how the wind is cold and I need to get some sticks for the fire, that kind of stuff," said Maren Montalbano, a Grammy-winning mezzo-soprano who plays the mother. "I will not be feeling that. That's when the acting is going to have to come up."
The opera will be performed as a concert, meaning there will be no sets or costumes. Braden considered asking singers to dress in a way that nods to Christmas, but abandoned that idea.
"Mostly because it's going to be so hot," she said. "We thought about Santa hats and some scarves, but I think people would pass out because it's supposed to be in the 90s. We're really just hoping to bring some Christmas spirit."
Montalbano has performed "Night Visitors" before, in a Philadelphia church during the Christmas advent season, but she said it does not have to appear to be winter in order to evoke a holiday feeling.
"I don't really need to feel like it's Christmas because this is a universal story," she said. "It's a story about poverty and generosity. It's a story of despair and hope, and it's a story about miracles. You can have that any time of the year. You don't have to wait until December to have a little miracle."
"Christmas in July" will be performed on Thursday, July 13 at 8 p.m., outdoors at the Jack Curtis Stadium in Cooper River Park. Admission is free.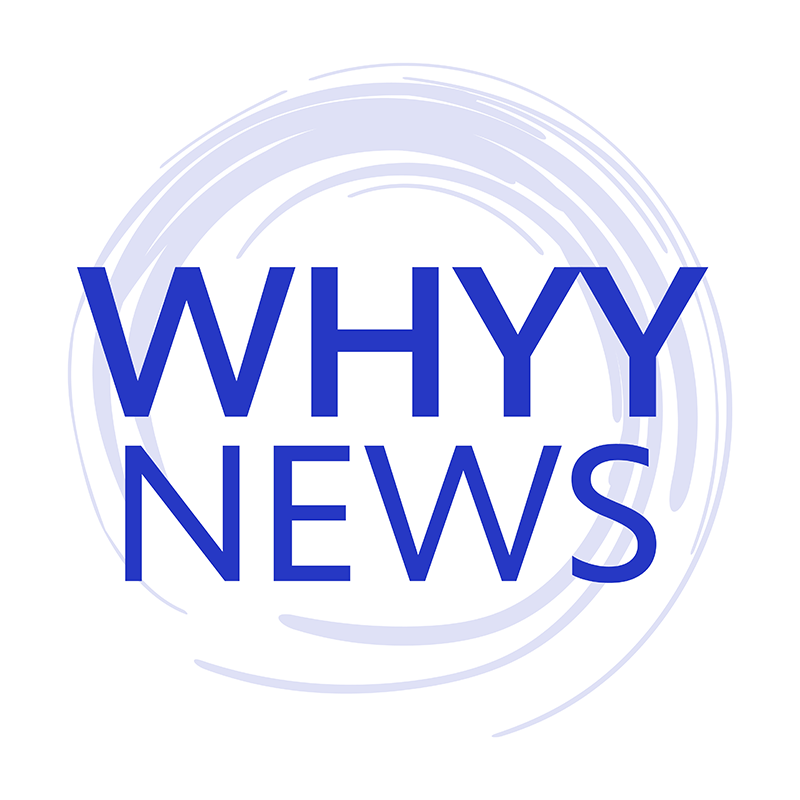 Get daily updates from WHYY News!
WHYY is your source for fact-based, in-depth journalism and information. As a nonprofit organization, we rely on financial support from readers like you. Please give today.