Meet the Old City saxophonist bringing music and 'good vibrations' to Market Street
David Puryear is the iconic saxophonist who plays on the corner of 4th and Market in Old City, Philadelphia. He brings music and joy to the community.
Listen
1:52
Got a question about Philly's neighborhoods or the systems that shape them? PlanPhilly reporters want to hear from you! Ask us a question or send us a story idea you think we should cover.
If you've ever walked around Old City, chances are you have encountered David Puryear livening up the corner of 4th and Market streets with his saxophone and snazzy outfits.
Often dressed up in a full suit, Puryear has been performing on that corner for about eight years.
"I found my home here at 4th and Market," said the musician, after playing in several other areas across Philadelphia. "I just want to bring love to the city."
The retired 73-year-old has been playing the saxophone since his high school days, growing up in New Jersey. Music has always called to Puryear, that's why now, in retirement, he spends his days doing what he loves — playing his saxophone — Miss Nasty.
"I call this Miss Nasty because I be trying to make her sound real nasty, you know?" he said laughing.
For Puryear, who performs as Etta's Baby Boy — a name that honors his mother — how he presents himself is important.
"You got people coming from all over the country and all over the world," says Puryear. "As a Black person, a Black man, you got to look good and got to sound good."
He does.
Puryear is stylish and always mixing up his outfits — one day he'll wear a more classic plaid suit, the other, he'll don a bright yellow vest with a matching cap and blue suede shoes — an homage to the Elvis song.
But Puryear wasn't always spending his days playing.
He served in the Air Force during the Vietnam war as a radar operator, and after being honorably discharged, became really interested in the blossoming jazz scene at the time — Wes Montgomery, John Coltrane, Dizzy Gillespie.
He attended Montclair State University and studied business administration, but he was more interested in music than the classroom. In his spare time, he would go to shows in Newark and at the Apollo in Harlem. When he graduated, he got married and started a family, becoming a dad to two sons.
After years of working in insurance and then as a bricklayer, among other jobs in New Jersey, he ended up in Philadelphia. He's been in the city now for over 15 years.
Puryear currently lives in Francisville, but has bonded with the corner of 4th and Market — the people who live and work nearby, the tourists.
"It's been a love fest out here for the last five years," said Puryear, who took a brief hiatus during the height of the pandemic. Coming back to the corner and connecting with the passersby he hasn't seen in a long time has been particularly special.
The Old City community will walk by and check in on him and he's always glad to see them. Over the years, people have been incredibly supportive in all sorts of ways: offering a warm thank you, bringing him a bottle of water on a hot day, hiring him to play at weddings, and even getting his 7-year-old son, Abdul, into summer camp.
As a single dad, these actions mean a lot to Puryear.
"The people of Old City have taken care of me and Abdul … they've been a lifeline," he says. "I bring joy to the corner and then they give it back."
That's what inspires him most are the people and the hustle and bustle of the neighborhood. He plays whatever comes to him at the moment, as he works to garner the attention of people who are passing by for just a few seconds.
"It's about creativity for me," he said. "I'm trying to bring you something that you haven't heard." This means everything is original — no special requests or versions of popular songs.
Music is what Puryear does every day, but it's also what he turns to when he's trying to figure out what's happening in the world, like when George Floyd was murdered. He and his son went to the protests at the Art Museum back in 2020.
"If I see something on the news or something that affects me, then I come out here … with that frustration," he said, and instead of talking, he plays to process. Puryear recalls Coltrane's song, Alabama, about the bombing in a Birmingham church that killed four young girls. He takes to music in a similar way.
These past few years have been a "trying time," says Puryear. That's why he's so committed to sharing "good vibrations" with everyone and anyone who walks by, offering fist bumps, peace signs, and a friendly smile.
"It's all about love, we have enough evil and a lot of hate going on," said the iconic Old City saxophonist. "The only thing that can conquer that and change that is love."
Etta's Baby Boy performs on 4th and Market streets most afternoons.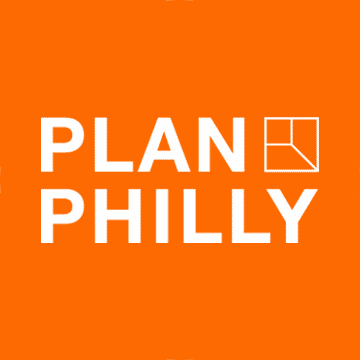 WHYY is your source for fact-based, in-depth journalism and information. As a nonprofit organization, we rely on financial support from readers like you. Please give today.