'The time is now': Philly animal shelters seek volunteers and 'forever homes'
From volunteering to adopting, there are multiple ways to support animal rescue shelters. Summer is the perfect season to help dogs and cats in need.
Listen
1:49
Philadelphia is full of cats and dogs awaiting their forever home — and the time to help is now.
"If you've been waiting for a time to bring an animal into your home, now is the time," says Allison Lamond, the volunteer and community outreach coordinator for PAWS, the Philadelphia Animal Welfare Society. "It is when you're seeing so many animals coming into the shelters. Not only are we having a hard time, but shelters throughout the area, throughout the country are having a hard time."
Back in 2020, at the beginning of the pandemic, there was a spike in animal adoptions as people settled into lockdown, but recently, local shelters have been overwhelmed with surrenders as summer arrives and the world continues to shift toward a pre-pandemic normal.
PAWS hasn't seen any specific "pandemic pets" returns, says Laura Foley, the adoption manager at the center, but they're feeling the urgency regardless.
"There are a lot more requests for surrender," said Foley. "These are pets that people might have had for years and years. We're seeing a lot of people that are struggling financially, losing their homes, a lot of people that are struggling for other reasons."
PAWS is the city's largest rescue partner and offers adoptions and fostering for cats and dogs, and the occasional small animals too, like guinea pigs.
Like many other rescue organizations, they run with the support of volunteers.
Volunteers "really help to make sure that the animals, while they're with us, can get all the enrichment, love and attention they could possibly need while they wait for their forever home," said Lamond, who began as a volunteer herself, over 14 years ago.
It's the same for Street Tails Animal Rescue in Northern Liberties, a center focused on dogs with medical cases, who oftentimes have a harder chance getting out of shelters.
The small two-person operated nonprofit needs outside help to take care of the dogs they rescue and they are lacking the necessary assistance.
"We really rely on our volunteers to spend quality time with the dogs and play with them and really engage their brain," said Violet Chirpas, the adoptions and volunteer coordinator at Street Tails, who like Lamond from PAWS, also started as a volunteer before becoming a staff member.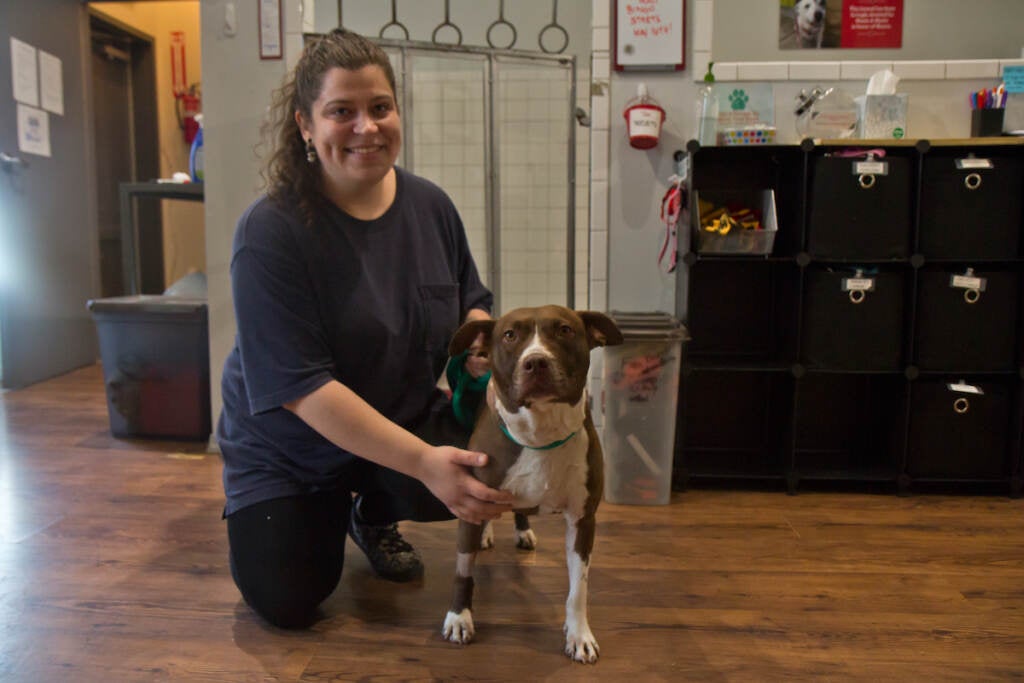 People interested in volunteering can sign up for a minimum one-hour shift online — they can spend that time walking dogs, or cuddling with them. Cleaning and organizing is less fun, but is critical too. Whatever is done, makes a big difference, says Chirpas.
Street Tails typically houses nine dogs at a time. Right now they have four, including Leo — a large and excited, mixed-breed tan dog who is a "certified" VGB — a very good boy. And Destiny, a sweet white and chocolate-colored pitbull mix who is currently healing from being attacked.
Both are available for adoption, along with Kermit, a chihuahua, and Chico, a terrier/pitbull mix.
"Having a pet is life changing," said Chirpas, who adopted Ellie, a Yorkie-mix from Street Tails. "I think that having a dog gives you a lot of support in a lot of ways, and caring for something else really makes you a better person … But also dogs are just great," she said, smiling.
Those who want to support Philly's furry friends but aren't able to fully commit to adopting a pet quite yet, can apply to foster a dog — this helps them to get set up with a good routine and set them up for success in their "forever home." Animals who are adopted also go through a trial foster period to make sure that the match "feels right," says Chirpas.
For those who can't accommodate time to volunteer, but still want to help out, both shelters accept items like cleaning supplies, blankets and food, along with donations to that support their work.
But of course, the ultimate goal is to get these loving animals into homes that will take care of them and show them love for the rest of their days.
"There's always animals waiting in the shelter," said Lamond from PAWS. "I promise you they'll be an animal that is a good fit for you that's ready to come home with you, whether it's temporary or hopefully for the rest of their lives."
Here's a list of Philly shelters and how you can get involved:
ACCT Philly
111 West Hunting Park Ave.
Philadelphia, PA 19140
267-385-3800
Morris Animal Refuge
1242 Lombard St.
Philadelphia, PA 19147
215-735-9570
PAWS
100 N. 2nd St.
Philadelphia, PA 19106
215-238-9901
Pennsylvania SPCA
350 E. Erie Ave.
Philadelphia, PA 19134
215-426-6300
Saved Me Adoption Rescue Center
2609 Federal St.
Philadelphia, PA 19146
215-240-1240
Street Tails Animal Rescue
1030 N. 2nd St., Suite 401
Philadelphia, PA 19123
267-761-9434
Musical Juniper Breeze expresses herself right on pitch at PAWS adoption center in Old City, Philadelphia. (Kimberly Paynter/WHYY)

Violet Chirpas, Adoptions and Volunteer Coordinator at Street Tails Rescue, takes Destiny on a short walk around Northern Liberties in Philadelphia. (Kimberly Paynter/WHYY)

Bonded pair Leela and Fry enjoy the action outside the window at PAWS adoption center in Old City, Philadelphia. (Kimberly Paynter/WHYY)

Pit-mix Destiny gets some much-deserved love on a short walk around Northern Liberties in Philadelphia. (Kimberly Paynter/WHYY)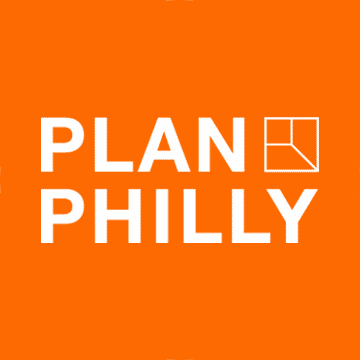 WHYY is your source for fact-based, in-depth journalism and information. As a nonprofit organization, we rely on financial support from readers like you. Please give today.