Mount Airy's newest shop teaches beginners to sew and quilt on a budget
Whether you're experienced, or want to learn how to sew and quilt, the owner's passion for fabric has her planning opportunities for adults and children.
Listen
1:51
It "seams" that Philadelphia's sewing and quilting community is growing in Mt. Airy.
Located on the corner of Germantown and East Mount Pleasant Avenues, Cut and Sew PHL is a new shop dedicated to cultivating the neighborhood's creative community and teaching kids, teens and adults how to sew.
"I want to have a place for those people who are really interested in sewing and creating to come together and work alongside each other," said owner Melissa Clouser.
It's the latest addition to the roster of shops in the city that focus on fiber-related hobbies like Butcher Sew Shop in South Philadelphia, Modest Transitions in Fishtown and Wild Hand, also in Mt. Airy.
That strong sense of creativity in the neighborhood is what inspired Clouser to open up. After selling items at the High Point Market in the neighborhood and being invited to teach sewing classes for kids at the nearby shop, Buddha Babe, it made her think "that this is the right place to open a business like this."
The modern quilt shop and sewing studio is bright and airy. One half is dedicated to retail items like fabric and tools, while the other is lined with tables and sewing machines.
Completed quilts hang on the walls, showing customers and students what's possible.
The shop offers a range of workshops — from a one-hour crash course on how to use a sewing machine for curious people of all ages, to camp classes that teach kids how to sew bookbags and adult classes that show quilters how to use a special machine called a longarm. There are also classes where parents can bring their babies, which as a mom, was important for Clouser to include.
"You can just come and work alongside people who are in your same situation. You're getting out of the house, you're bringing your kid with you so you don't have to worry about child care," she said.
Clouser intentionally designed her business around creativity and accessibility — both values are woven into what she offers.
"Sewing and quilting can become expensive quickly, and not everyone has the financial resources to be able to invest in all the tools and equipment and material," she said. "This is a space where you can come in and rent time in the studio and not have to invest in everything on your own."
For this reason, Clouser offers tiered pricing for classes.
Those who want to take a class can pay for their spot alone or choose to contribute a bit extra to help cover the cost for someone else. The additional money goes into a community fund, which then helps to offset the cost of classes for those who can't afford the full price.
The shop also offers monthly open-studio time where anyone can come in and work on a project alongside others, for free, in addition to selling pre-loved fabrics and notions too. Think unused fabric, zippers, spools of thread, bias tape and more.
Learning to sew is 'important for many reasons'
Clouser, 32, has been sewing since her Nana taught her when she was a kid. Later, in high school, her parents gifted her a sewing machine for Christmas and that's when she got into quilting.
Originally from Bellefonte, Pa., Clouser moved to Philadelphia with her husband and twin children during the pandemic after her husband was offered a fellowship at the Children's Hospital of Philadelphia. She worked for several years as an art teacher and when her kids were born premature, transitioned to being a stay-at-home mom.
She says that the shop came out of her desire to build something for herself and family, and also because she loves to teach and wants to pass along the knowledge of sewing.
"I think that having the capability of sewing, hand sewing, machine sewing is really important for many reasons," she said. "Just to have that physical capability of fixing something or maybe you get a hole in your jeans and instead of throwing them out, you have the confidence to be able to repair it and then extend the life of that textile."
Although it can be hard to learn something new, she says, especially as an adult, Clouser wants anyone who is curious to come in and try.
"You are totally welcome and capable of being in this space and learning something new," she said.
Clouser has lots of plans for the shop: classes for toddlers, special workshops by local teaching artists, a charity quilt club and more. A future Little Free Library for fabric — similar to the book exchanges you see on the street — is being built by some of her younger students. It will be up soon, says Clouser, and then, anyone walking by can grab whatever they want or need.
Cut and Sew will be joined by another new quilting shop, Needles and Bolts, just a few blocks away in June.
"It'll be great for Mount Airy to have both of our shops because it is now a destination for quilters," said Clouser.
Melissa Clouser, owner of Cut & Sew, shows off student work at her store in Northwest Philadelphia. (Kimberly Paynter/WHYY)

Fabrics for sale at half the price of regular fabric at Cut & Sew. (Kimberly Paynter/WHYY)

Melissa Clouser stitched quotes from students onto a quilt top made for a refugee family arriving to Philadelphia without any belongings. (Kimberly Paynter/WHYY)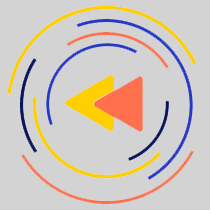 Saturdays just got more interesting.
WHYY is your source for fact-based, in-depth journalism and information. As a nonprofit organization, we rely on financial support from readers like you. Please give today.