A Bala Cynwyd fourth-grader hatches crafty plan to help Ukraine
Mia Ellen Ruggieri of Bala Cynwyd made 100 earrings to help raise money for people in Ukraine. She's only 9 years old.
Listen
2:09
Mia Ellen Ruggieri of Bala Cynwyd is usually busy with school and homework or fun extracurriculars like playing basketball or one of her beloved instruments. Over the years, she's volunteered at the occasional food drive or helped out with lemonade stands. She cares about people, animals, and climate change.
When the 9-year-old first saw what was happening halfway across the world in Ukraine, she was concerned.
"I felt really worried about them," said the fourth-grader. "I would feel scared."
Mia knew she wanted to do something to help. Her first thought was to do a toy drive for the kids like her, who were being displaced, but that didn't feel like the right call.
At the time, Mia's mother, Jillian Ruggieri, had revived her handmade jewelry business, which she had started back in 2004 when she was in school studying to become a physical therapist.
At one point, Mia said to her mom, "'Hey, can we do a jewelry sale?!"
Ruggieri wasn't sure what that would look like or if it would be possible, but after the mother-daughter duo brainstormed for a bit, the 42-year-old mother of three gathered up all of her jewelry supplies and tools and they got to work.
"I was most interested in Mia doing a lot of the creative stuff, like designing them, so I gave her a bunch of different crystals and glass and all the blue and yellow beads I had in my stock," said Ruggieri.
Their goal was to make 100 pairs of earrings to help raise funds for Ukraine.
Mia designed all of the earrings in various blue and yellow-toned beads, just like the Ukrainian flag. She named the designs, too, using names Ukrainian girls would typically have, like Polina or Svitlana. Then, the inventory was posted to Etsy over Easter weekend, where the earrings began to sell between $20 and $30.
In addition to selling on Etsy, they also hosted an in-school jewelry sale at Mia's school.
"I sold all of the earrings in 20 minutes. Twenty earrings!" exclaimed the fourth grader.
"It was a lot of fun. And we got all kinds of messages from the moms who got them for Mother's Day or kids that got to wear them again," said Ruggieri.
Fifty percent of each sale made is donated. So far, the sales have generated $800 worth of donations to the Ukraine Crisis Relief Fund with CARE. The organization prioritizes supporting women, children, families, and elders. Ruggieri says that she's glad to be able to support her daughter in taking action on something that matters to her.
"Mia has an awareness, and sometimes a worry that comes along with that, of everything that's going on," said Ruggieri. "So we're just trying to teach her to transfer some of that worry and energy into doing something productive with it to help people."
Helping others can be empowering too, said Ruggieri. But ultimately, it's about being able to do something to help an individual or a group, even a cause you care deeply about.
That's what matters the most to Mia, who feels proud of what she's been able to do.
"I really wanted to make sure that Ukraine felt safe and wanted," she said.
The earrings for Ukraine can be found online on Etsy at Jill Ellen Designs.
There are about a dozen pairs left, but if they sell out, the mom and daughter duo say they'll happily make more to help the Ukrainian people.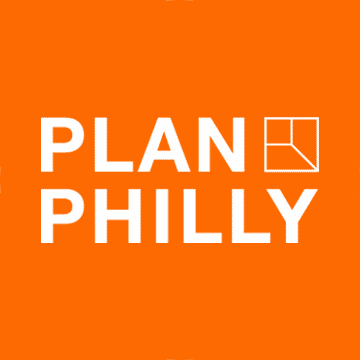 WHYY is your source for fact-based, in-depth journalism and information. As a nonprofit organization, we rely on financial support from readers like you. Please give today.