'Magical things' can happen through fiber arts at Fishtown's newest shop
Modest Transitions is a place for sustainable creativity, community, and meditative making. The shop is a textile and fiber arts destination.
Listen
1:32
Fishtown's newest shop, Modest Transitions, is a space where people can tap into their creativity and heal through meditative making.
Melanie Hasan, the owner of the fiber arts and textile studio, designed it to be warm, welcoming, and full of good vibes.
"When you come in here, you are supposed to feel welcome and safe," said Hasan. "You're supposed to feel like you want to create. If you need a moment of meditation, you can do that here. This is the place of peace and healing."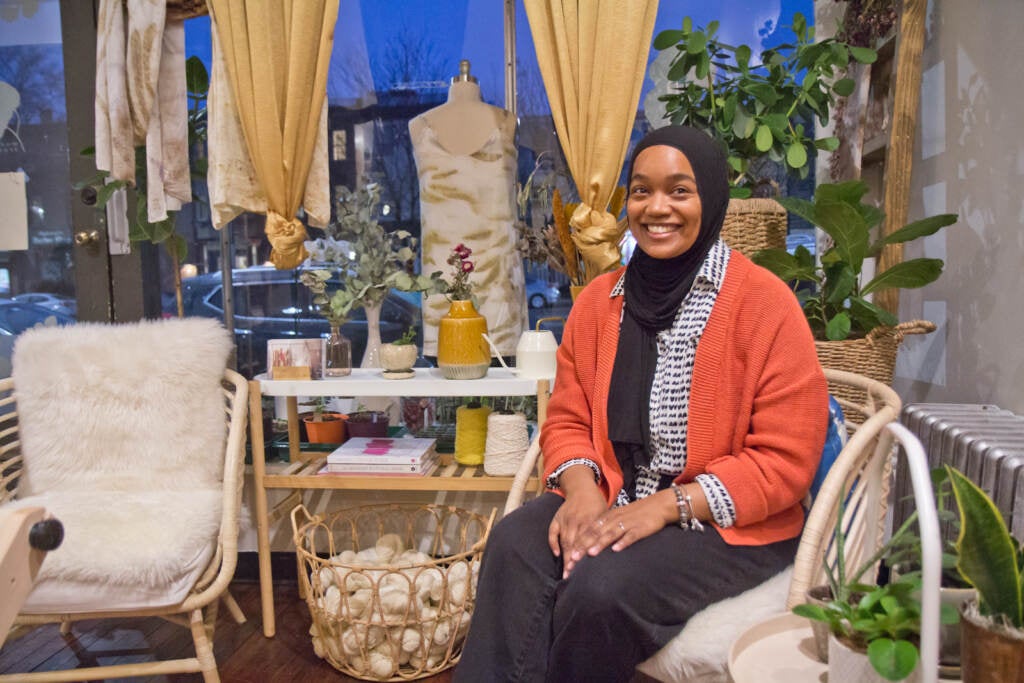 The Girard Avenue shop's ambiance is colorful, yet calm. Everything is intentionally designed by the 32-year-old Philadelphia native.
It starts with the free little library outside of the storefront, where customers and passersby can grab seed packets to grow plants for natural fabric dyeing.
The inside of the store is covered with plants, eucalyptus, and dried lavender. On one side, yarn skeins, botanical ink, and textile-related books decorate the shelves. On the other, handmade garments, like slip dresses and tote bags, line the wall. There's also fabric, sewing machines, embroidery hoops, and thread, along with a kitchen prepared for dyeing solutions.
It's a creative haven.
Hasan's shop officially opened up at the end of February. She never planned to open up a shop, but in some ways, she's been actively training for it since she was a teenager.
"I always was a maker," said Hasan. "Everything is self-taught."
Growing up, she learned how to sew and harvest plants and herbs from her mother. The two of them would sew messenger bags for her peers at Philadelphia High School for Girls. It was their side hustle, a way to afford extracurriculars, but Hasan thought what they were doing was "old woman stuff."
Now she laughs about it.
"I'm just eating my words because everything that my mom used to do, I'm doing it right now," she said.
Hasan's making took a turn in 2014 when she converted to Islam. She began to transition to more modest fashion, but found it difficult to find apparel that would suit her new identity as a Muslim woman, as well as the other parts of her.
"I couldn't display my personality how I wanted to, which is really bubbly, vibrant and bold and confident and silly," she said.
It was a gap that she decided to fill herself, by sewing her own wardrobe.
Hasan's experience with her faith is one of the big inspirations behind the formation of the shop, as well as its name. It represents her transition into modesty, but it also speaks to the different kinds of changes people experience throughout their lives.
Another big transition for Hasan was motherhood.
When she gave birth to her first son, Mustafa, in 2018, she struggled with postpartum depression. At the time, Hasan was enrolled in a design and sustainability course at Moore College of Art & Design. Part of her final for the class involved selecting three different sustainable techniques for the capsule collection she was designing. She focused on embroidery, block-printing, and natural dyeing.
The fiber work helped Hasan cope and became a part of her healing journey.
"When I was battling postpartum, these mediums became very therapeutic for me," said Hasan.
The maker became fascinated with natural dyeing in particular, using everyday ingredients like onion and avocado skins to transform the color of fabrics. As a new mom, it was something she could also do with her son.
Hasan's personal experience using meditative making to help manage her postpartum depression is why she offers classes for new mothers who might also be struggling. The classes are called Empowered Postpartum Workshops and are set up with a pay-what-you-can model to make them easily accessible.
"I like to say that I'm the mother that's going to help you through postpartum using color as medicine," said Hasan. "So I want this to be an outlet for moms to just kind of unwind." Of course, babies are welcome too.
In addition to the postpartum workshop, Modest Transitions offers a mix of classes, self-portrait embroidery, organic tie-dye, and fabric upcycling among them. All have an emphasis on sustainability and strive to be as zero-waste as possible.
There are also scholarship options for both kids and adults who want to learn more about the power of meditative making, but who may not have the resources to afford a class.
Hasan hopes to build an inclusive community through the art of making. After all, when people gather to create art together, it can be powerful.
"There are some pretty magical things that happen," said Hasan.
Melanie Hasan with some of her designs at her shop, Modest Transitions, in Philadelphia's Fishtown neighborhood. (Kimberly Paynter/WHYY)

Scarves designed, dyed, and sewn by Modest Transitions' owner, Melanie Hasan. (Kimberly Paynter/WHYY)

Modest Transitions is a natural clothing store on East Girard Avenue in Philadelphia's Fishtown neighborhood. (Kimberly Paynter/WHYY)

Natural materials that can be used to dye fabrics for sale at Modest Transitions. (Kimberly Paynter/WHYY)

Fabrics are bundled for a steam bath at a natural dyeing workshop at Modest Transitions. (Kimberly Paynter/WHYY)

Workshop participants learn how to use natural materials to dye protein and plant fiber fabrics at Modest Transitions in Fishtown. (Kimberly Paynter/WHYY)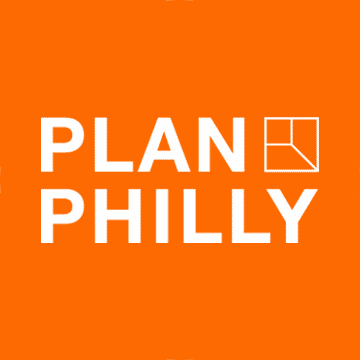 WHYY is your source for fact-based, in-depth journalism and information. As a nonprofit organization, we rely on financial support from readers like you. Please give today.