Legendary jazz trumpeter Clifford Brown honored at 36th annual Wilmington music festival
The downtown Wilmington festival features multi-day performances of a variety of jazz styles including straight, fusion, R&B-influenced, and Latin jazz.
Jazz fans have dodged raindrops this week to enjoy the 36th annual Clifford Brown Jazz Festival. Hundreds spread out blankets and chairs across Wilmington's central lawn, Rodney Square.
The festival was originally known as "Jazzing on the Square" when it first started back in 1988. After a few years, the name changed to honor the legacy of trumpeter Clifford Brown, who was born in Wilmington and died in a car crash in 1956 at the age of 25. Despite his short life, Brown is considered one of the greatest trumpeters of all time.
"Constituents in the community came forward and recommended the festival name be changed to honor Clifford Brown," said Tina Betz, director of Cultural Affairs for the city.
She said what makes the honor so special is that Brown "grew up right on the East Side of Wilmington. His home was just a few blocks away from Rodney Square."
The music festival's mission is to bring together community members, aspiring musicians, and jazz enthusiasts by introducing them to the rich history of jazz.
"You'll find jazz that is straight ahead jazz. You'll find jazz that's a jazz fusion. You'll find jazz that is R&B influenced," Betz said. "Monty Alexander, for example, has a very Latin feel to a lot of the music that he performs. So [the festival has] a wide variety of sounds and moods."
Wilmington resident Jay Soto, owner of Jay's Clips barber shop and aspiring artist, attended the festival on Wednesday.
"As a music lover myself, it's good to get in touch with all the other genres," Soto said.
Being Puerto Rican and Dominican, Soto says jazz fusion — from musicians like Monty Alexander and Dayramir Gonzalez — allows her to tap into her culture.
"I find it very inspiring because we're also connected to the Black community," Soto said. "It's times like now and after having stuff going on in the world, we got to stay together and have these views, and I think it is going to be very beneficial for more artists to come through."
For Stephanie Gholson, who's been retired for almost a decade, the festival is what helped her decide to move to Wilmington from New York four years ago.
"Every year now, we have a ritual. We buy a t-shirt. We buy that," Gholson said. She likes to support the free festival by purchasing merchandise. While she came specifically to see Angelique Kidjo and Kem, she says the history behind the celebration draws her the most.
"Clifford Brown was a very gifted young artist who had a tragic early end to his life. But in the short time of his life, he accomplished things that people could only dream of. He met people, and played and performed with people who were stars and legends of their time," she said. "I couldn't believe the origin of this festival, but I'm glad they have it."
As music fills the air in the heart of Wilmington, other activities to enjoy include the many food vendors lined up along Market Street between 10th and 11th streets, and late night jams at the Wilmington Library from 10 p.m. to 1 a.m.
In addition to festivities, Betz says "there will be late night jams on the weekend at Nomad Bar."
Rain or shine, the event is free to attend. Thursday and Friday concerts begin at 4:45 p.m., while Saturday performances begin at 12:30 p.m.
The schedule includes performances starting Friday at 4:45 p.m. with Kem, Melanie Fiona, Keyon Harrold, and Boysie Lowery Living Jazz ensemble. Saturday's performances start at 12:30 p.m. featuring Kamasi Washington, Jason Moran – The Harlem Hellfighters, Hiromi's Sonicwonder, Mark Guiliana, and the Clifford Brown Festival Orchestra.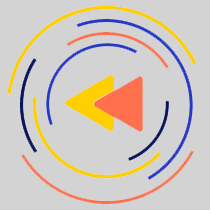 Saturdays just got more interesting.
WHYY is your source for fact-based, in-depth journalism and information. As a nonprofit organization, we rely on financial support from readers like you. Please give today.